Removing Sulfur Smell from a Well Water System
Well water can be the best water you have ever tasted, but sometimes it can have a strong, unpleasant sulfur odor. This is a guide about removing sulfur smell from a well water system.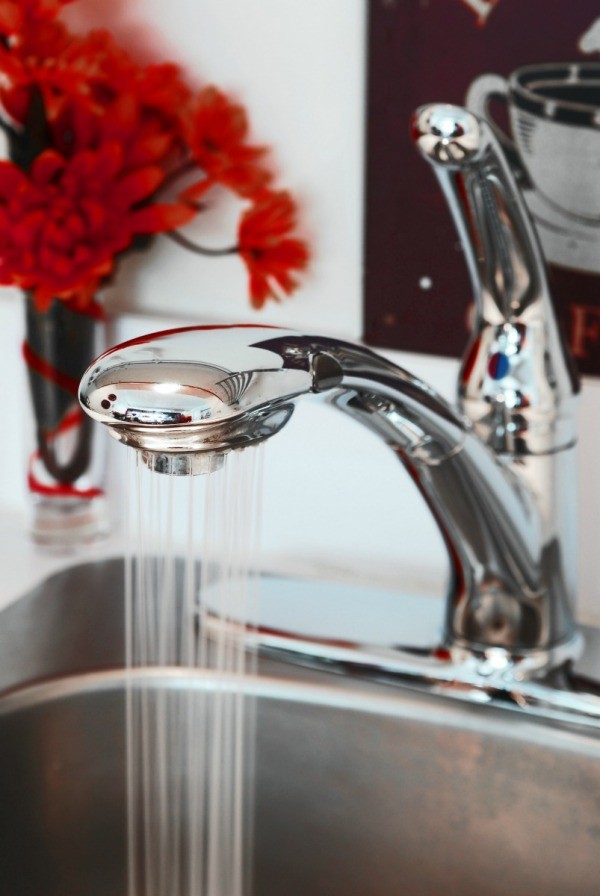 Filter

: All Articles
Sort

: Relevance
I'm visiting a friend who lives in a house with well water that smells like rotten eggs or sulphur. Whenever I've visited in the past, I've tried to tolerate the odor, however it's now to the point that I can't even visit because of the strong smell, and the feeling that I have the same odor after bathing or washing my clothes.
I'm sure it's a problem with either her well or hot water heater, however she says they've gotten used it. I only visit occasionally so it's not like I can fix whatever is creating the smelly water, however, I wondered if there is something I can add to my bathwater or washer to eliminate the rotten eggs smell.
May 27, 2016
0

found this helpful
Thanks so much for a quick response. I'll definitely take your advice.
May 27, 2016
0

found this helpful
Some of our family has the same problem. If they pour a little bit of bleach into the well head every so often it will definitely help with the smell. They should check with a well company to be sure it isn't something worse! We always gag when using their water, but this helps tremendously when they do DO it!
Read More Answers...
I'd like to know what I can do for the sulfur smelling water I have in my laundromat? We only have cold water in the laundromat and the water smells and it doesn't allow my fabric softener to give the clothes the smell it's supposed to in the washer or the dryer. What can I do when I go to Home Depot? Is there something to put on the water line or anything else? Please help me.
April 27, 2016
0

found this helpful
This didn't do anything for me I don't have a well
April 28, 2016
1

found this helpful
If this smelly water is coming from the pipes which feed your laundramat, Charles, there's a very good possibility the water department of your town or city will have answers for you. Before you spend any money on water treatment, why not ask the folks whose business it is to know?
I live in Kalanki, Nepal. I have my own house. My well water was fine a couple of months ago. But now it smells really bad. When I smell it, I feel like vomiting. What should I do?
By Neermal
November 2, 2014
0

found this helpful
Best Answer
You need to get in touch with Nirdhan Utthan Bank Limited in your country and ask for a small loan to get a water filter for your well.
See if you can talk to General Manager Mr. Prakash Raj Sharma or get a message to him that you need a small loan for a filter for your well because you have bad water.
Good luck!
I purchased a house back in April 2013 and at the time I purchased a new filter and softener system for the house as the water had a strong rotten egg smell. A year later I had the issue with the hot water (rotten smell in hot water), and I resolved it by changing the anode rod every 6 months. Now two weeks ago I started getting the rotten egg smell in cold water only. I called the company that installed the systems and they did all the chemical tests in water and everything resulted in normal readings. So they recommended line chlorination because they said there might be bacteria growing in plumbing and it might be producing that rotten egg smell. Therefore, we agreed to try; but unfortunately 3 days after the chlorination the smell came back, but it came back even stronger. and again only the cold water. Then the next two days the water was fine without any smell and then it started all of a sudden. (Basically the smell comes and goes.) The strange thing is that I always go check outside to see if the water right after filter also stinks like rotten eggs, but it doesn't. The smell is only inside the house, on showers and sinks.
Thank you very much in advance.

I have one well with an apartment and a house sharing it. The water in the apartment is good with no odors. The water in the house smells of rotten eggs. Any suggestions? They both share the same pump as well.
September 30, 2015
0

found this helpful
Appears there is no easy answer and there can be many variables in the problem. A plumber with well water experience may be able to help.
We just moved into a new house our problem is the smell of our water and drains. It smells like rotten eggs. The washer is gross too, every time I wash clothes they either smell like rotten eggs while washing or the machine does. It is very gross. Taking a shower is also smelly. We don't have hard water and tried that with dish soap and water. Please help.

Jillann from Belleville, IL
November 9, 2008
0

found this helpful
If you have Well water you may have bacteria in your system. Mix a gallon of bleach with water. 5 to 1 and pour it down your well casing. turn on all of your faucets until you smell the bleach. This will disinfect your system
By guest (Guest Post)
Flag
December 31, 2008
0

found this helpful
Hey I live in Belleville as well and when we moved into our house it had been empty for about 5-6 mos. We had to empty the hot water heater. Turn on ALL hot water faucets. No cold until the water runs ice cold. This cured our "rotten egg" smell and only cost about 10 bucks on our next water bill. Try this before the treatment stuff.
Read More Answers...
We have moved into a house in the country with a well. Shortly after moving in, we began to smell an egg smell in our water as it comes out of the tap. I read elsewhere that this is an aeration problem in the water supply, but no advice was given for a homeowner to remedy this. Any solutions out there?

Rebecca from North Branch, MN
By guest (Guest Post)
Flag
January 25, 2008
0

found this helpful
I recently moved into a house with its own well and the tap smelled like boiled eggs. I called a friend of mine, who is a plumber, and he said to add a gallon of bleach directly into the well, let it sit for about 8 hours or overnight then run the water in all the faucets for 15 minutes before using it. It helps clean the well and all the pipes that run from it. But do not use straight chlorine because over time, 6 months to a year, it will begin to destroy your copper pipes. This really helped me and I hope it helps you also. Good luck.
December 28, 2011
0

found this helpful
We also had the rotten egg smell when we bought our house in 2000. We removed the rod from the hot water heater and the smell was gone. Now, 11 years later, it's baa-ack! It's horrible and the water even has a foul taste. We don't drink it! I'm ready to try the bleach method.
However the [Stark County, Ohio] health department recommends a far more invasive and lengthy procedure than those mentioned here. Any thoughts on whether the simple gallon of bleach method is just as effective as priming and flushing?
Read More Answers...
I just purchased a rental property and the well water has a strong sulphur smell. My concern is that the house is old and the septic system is within 10 yards of well. Could the septic have compromised the well?
By Vito L.
April 16, 2013
0

found this helpful
Ask the neighbors if they have the same problem (Good neighbors will admit it if they have the problem). They probably do. Investigate a water treatment/water softener system for the property.
April 16, 2013
0

found this helpful
My brother has this same problem. When we visit you almost vomit when brushing your teeth because of the smell. He now pours about 1 cup of bleach into the well head and it takes care of the problem. After testing for the safety of your water, try this. You might even ask your well "carer" about solutions.
Read More Answers...
Is there a system that will remove the rotten egg smell from all of the water that comes into your house?
By James
December 30, 2013
0

found this helpful
Hi - If you are on well water(?) it may possibly be that you have what is called "sulfur water" so the smell would actually be in your water. How does your water taste?
I understand there are water conditioners that will help this but will be expensive to buy and install (not for a renter!).
December 30, 2013
0

found this helpful
My brother had this problem at a house that he was fixing up to sell. A plumber told me that there is a metal rod inside the water heater that, if bad, will cause that rotten egg smell. Unfortunately I don't know the exact name of this rod - it's something like anta-rod - and I don't know how much it would cost to replace it. Good luck to you!
Read More Answers...
I live in an apartment with non filtered well water. The landlord says the water just hit a sulphur patch, but it is safe to drink. It smells like rotten eggs hot or cold. It tints everything and has a yellow color to it at times. I have small children and I believe it is giving us stomach issues. We buy drinking water. Is there a way to boil my tap water to make it safe for drinking again?

June 3, 2015
0

found this helpful
The site below explains what happens when sulphur is introduced into drinking water. Some drinkers may experience diarrhea, especially infants.
You certainly have a reason to complain about the sulphur stink in your water as it wasn't a problem before and there is no way to know just how long the problem will last. The site further explains:
Sulfur-containing water can be treated with chlorine to remove the sulfur. Chlorinated bleach can be added to water, and the hydrogen sulfide gas will react with the chlorine and settle out as yellow particles, which can be mechanically filtered out of the water.
This action should be performed by a professional water treatment service to ensure the water you drink is sulphur free. I hope your landlord will fix the problem and that you do not have to move to find better water.
http://www.livestrong.com/article/1 ... 9-health-effects-of-sulfur-in-water/
For the past three years, my clothes have smelled of a sulfuric type smell. I've (along with my mother) attempted to remove the smell using the popular solutions: vinegar, baking soda, Smellywasher, etc. None of it has worked, ever, at removing the smell although the vinegar solution has made my clothes smell great out of the machine. We've moved into three different apartments over these past few years, so I'm not sure if sulfuric water is the problem (or ever was).
I do know that I heard people say I smelled "gassy" and I do smell something sulfuric at random times. It's in all of my clothes, because people frequently have to breathe "away" or cover their noses. It's been a self-esteem killer and I barely have the ability to look people in the eye.
My work requires me to meet with random people (clients) and help them out, and it kills me inside (and makes me nervous, causing me to stutter, turn red, etc.) when they have to cover their noses or breathe away from me, or worse yet, when they get angry. I don't blame them, I just want to get the smell out.

I truly appreciate any help I receive because its ruining my life (already has) to the point where I socialize with only a small group of friends (who swear they don't smell anything, but friends are supposed to say that). I have gained a bunch of weight, and seem depressed (I can't be motivated for anything).


By godsgift2dagame from Champaign, IL

January 25, 2015

0

found this helpful

None of that is going to help and throwing out your clothes etc is nuts. It's a chemical problem that is either in your water itself or from your water heater. Just search how to remove sulfur from your water and does it smell the same whether hot or cold (water) Lastly, take your clothes somewhere else to wash until you solve it (sometimes easy -just some bleach will slove it, but not in your washer!) Resolve to solve it, not feel bad and not let this common water problem affect your life!

November 10, 2015

0

found this helpful

Extemely rare genetic condition Trimethylaminuria that causes this smell - your body to not be able to produce an enzyme that breaks down certain foods, like broccoli, resulting in this embarrassing odor.

Read More Answers...
Our house is currently on a well system. We have sulfur in our water, which gives it a rotten egg smell. At this time, we have a system from Eco Water that uses food-grade hydrogen peroxide to reduce the sulfur in the water. This system was in the house when we bought it 3 plus years ago.
© 1997-2016 by Cumuli, Inc. All Rights Reserved. Published by
ThriftyFun
.
Page
generated on July 20, 2016 at 11:58:15 PM on 10.0.2.26 in 4 seconds. Use of this web site constitutes acceptance of ThriftyFun's
Disclaimer
and
Privacy Policy
. If you have any problems or suggestions feel free to
Contact Us
.