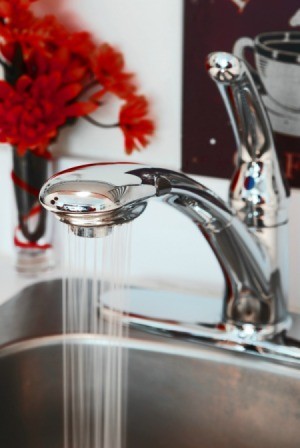 Well water can be the best water you have ever tasted, but sometimes it can have a strong, unpleasant sulfur odor. This is a guide about removing sulfur smell from a well water system.
Ad
---
Questions
Here are questions related to Removing Sulfur Smell from a Well Water System.
I live in Kalanki, Nepal. I have my own house. My well water was fine a couple of months ago. But now it smells really bad. When I smell it, I feel like vomiting. What should I do?
By Neermal
AnswerWas this interesting? Yes No
Ad
---
---
Best Answer
By Abigail A. [13] 11/02/20140 people found this helpful
You need to get in touch with Nirdhan Utthan Bank Limited in your country and ask for a small loan to get a water filter for your well.
See if you can talk to General Manager Mr. Prakash Raj Sharma or get a message to him that you need a small loan for a filter for your well because you have bad water.
Good luck!
We have moved into a house in the country with a well. Shortly after moving in, we began to smell an egg smell in our water as it comes out of the tap. I read elsewhere that this is an aeration problem in the water supply, but no advice was given for a homeowner to remedy this. Any solutions out there?

Rebecca from North Branch, MN
AnswerWas this interesting? Yes No
Ad
---
---
Most Recent Answer
By TFed 12/28/20110 people found this helpful
We also had the rotten egg smell when we bought our house in 2000. We removed the rod from the hot water heater and the smell was gone. Now, 11 years later, it's baa-ack! It's horrible and the water even has a foul taste. We don't drink it! I'm ready to try the bleach method.

However the [Stark County, Ohio] health department recommends a far more invasive and lengthy procedure than those mentioned here. Any thoughts on whether the simple gallon of bleach method is just as effective as priming and flushing?
---
We just moved into a new house our problem is the smell of our water and drains. It smells like rotten eggs. The washer is gross too, every time I wash clothes they either smell like rotten eggs while washing or the machine does. It is very gross. Taking a shower is also smelly.
Our house is currently on a well system. We have sulfur in our water, which gives it a rotten egg smell. At this time, we have a system from Eco Water that uses food-grade hydrogen peroxide to reduce the sulfur in the water. This system was in the house when we bought it 3 plus years ago. We are thinking of replacing this unit and was wondering if anyone has any input on other systems available for this and how they work. We are trying to get rid of the need for the hydrogen peroxide.

Mary from Wilmington, IL
AnswerWas this interesting? Yes No
---
Most Recent Answer
By Farmgal 07/25/20130 people found this helpful
I purchased a new water heater. The kind with the heat pump. Expensive but supposed to save on electricity in the long run. I never had the smell until I had the new water heater installed. Perhaps it was a coincidence but that is when it started and it is just the hot water?
---
For the past three years, my clothes have smelled of a sulfuric type smell. I've (along with my mother) attempted to remove the smell using the popular solutions: vinegar, baking soda, Smellywasher, etc. None of it has worked...
I just purchased a rental property and the well water has a strong sulphur smell. My concern is that the house is old and the septic system is within 10 yards of well. Could the septic have compromised the well?
By Vito L.
AnswerWas this interesting? Yes No
---
Most Recent Answer
By Linda [45] 04/16/20130 people found this helpful
My brother has this same problem. When we visit you almost vomit when brushing your teeth because of the smell. He now pours about 1 cup of bleach into the well head and it takes care of the problem. After testing for the safety of your water, try this. You might even ask your well "carer" about solutions.
---
I had to wash my dog in something that has high sulfur in it. Now my towels all smell horrible like sulfur (rotten eggs) how do I get this smell out? I have tried everything.
Is there a system that will remove the rotten egg smell from all of the water that comes into your house?
By James
AnswerWas this interesting? Yes No
---
Most Recent Answer
By kitkatk100 [7] 12/30/20130 people found this helpful
My brother had this problem at a house that he was fixing up to sell. A plumber told me that there is a metal rod inside the water heater that, if bad, will cause that rotten egg smell. Unfortunately I don't know the exact name of this rod - it's something like anta-rod - and I don't know how much it would cost to replace it. Good luck to you!
---
I have one well with an apartment and a house sharing it. The water in the apartment is good with no odors. The water in the house smells of rotten eggs. Any suggestions? They both share the same pump as well.
AnswerWas this interesting? Yes No
---
Most Recent Answer
I live in an apartment with non filtered well water. The landlord says the water just hit a sulphur patch, but it is safe to drink. It smells like rotten eggs hot or cold. It tints everything and has a yellow color to it at times. I have small children and I believe it is giving us stomach issues. We buy drinking water. Is there a way to boil my tap water to make it safe for drinking again?

AnswerWas this interesting? Yes No
---
Most Recent Answer
By DCA [4] 06/03/20150 people found this helpful
The site below explains what happens when sulphur is introduced into drinking water. Some drinkers may experience diarrhea, especially infants.

You certainly have a reason to complain about the sulphur stink in your water as it wasn't a problem before and there is no way to know just how long the problem will last. The site further explains:

Sulfur-containing water can be treated with chlorine to remove the sulfur. Chlorinated bleach can be added to water, and the hydrogen sulfide gas will react with the chlorine and settle out as yellow particles, which can be mechanically filtered out of the water.

This action should be performed by a professional water treatment service to ensure the water you drink is sulphur free. I hope your landlord will fix the problem and that you do not have to move to find better water.

http://www.livestrong.com/article/1 ... 9-health-effects-of-sulfur-in-water/
We live in Florida and have well water. The sulfur in the water is destroying all the piping in the house and our clothes. Is there are way to treat this? Thank you.
By Robin W
AnswerWas this interesting? Yes No
---
Most Recent Answer
By water man 09/30/20140 people found this helpful
Hello, I also live in Florida and HAD the same problem! My water softener cured the problem but it was almost due for a service (500$) and I was going through 7$ a week in salt! After referring to my water operator books I learned that sodium hypo chloride is what is used to cure the problem in industrial plants, so why couldn't I do the same at my house! I installed a 8gpd cl2 pump wired to my well pressure switch and mixed pool chlorine 1/4 with water! I no longer have the issue and it cost me about 250$ to install and costs about 1$ a week in cl2.

All that is needed is weekly testing to make sure that you stay with in safe drinking water cl2 levels (.01-2.5 ppm) and your good to go! I run mine at 0.5 ppm just remember, it takes 7ppm sodium hypo chloride to eat 1ppm suffer! I am a certified operator 8 years in the field! Hope this helped!
The cold water in our bathroom has taken to smelling like sulfur when you turn it on. After a minute or two, it smells and tastes fine. The hot water is normal.
We have our own well. The faucet is new. We have had this problem before and it went away. This seems to linger on. Any suggestions?
By Sheila from NE
AnswerWas this interesting? Yes No
---
Most Recent Answer
Solutions: Removing Sulfur Smell from a Well Water System
Do you have knowledge about this guide topic? Feel free to share a solution!