I was wondering about getting a hamster or gerbil? I have had a male hamster before, he passed away a few years ago. He bit my mom, and got out of his cage and went and got in my closet, but we found him.
What's the difference between a hamster and a gerbil? I want something that I can hold, that won't bite or smell a lot. Thanks.
By Des from Somewhere
Ad
---
By Suntydt [75] 01/08/20100 people found this helpful
For about 7 years I had both. They both have the potential of biting you. The only rodent I had that didn't bite was a guinee pig.

I wil say this though; the hamsters tended to escape more than the gerbils. And gerbils like the exercise ball more.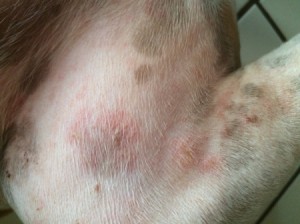 By Cricket [205] 01/09/20100 people found this helpful
If you're looking for one you can hold and interact with, I'd suggest a guinea pig. They are bigger, and much more sociable with humans. Also they have a natural tendency NOT to bite. I had hamsters for years, but once I got my first guinea pig, I wished I had thought of them long ago! They really are a lot of fun, and even played with my dachshunds!!
Guinea pigs are also very clean animals, but if they ever do need a bath (most don't, but I mean if they happen to get into something) they aren't hard to bathe at all.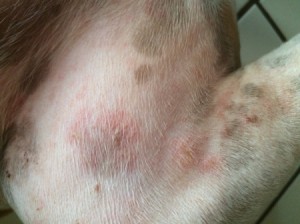 By Michawn [18] 01/12/20100 people found this helpful
They are rodents with little brains, they will bite. Get something cuter, softer and mainly stays asleep at night (an older cat for example).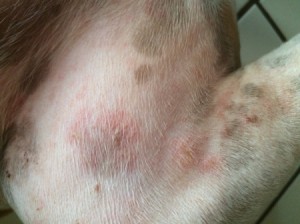 By Linda Turk [1] 01/13/20100 people found this helpful
Actually rats are the best rodent pets. We have had all of the above, and a pet store owner suggested rats. At first I was against it, but I have to tell you I was wrong. Rats are very social, so to be fair you need at least two. We love the 3 sisters we have now. Good luck!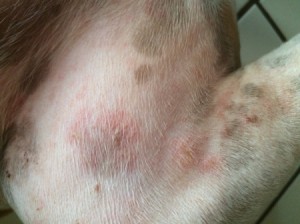 By Lilac [20] 01/13/20100 people found this helpful
All of these are adorable but should not be in the house with a person who has allergies, especially an asthmatic child.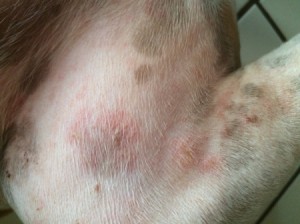 By 01/13/20100 people found this helpful
I know guinea pigs are larger and more cuddly but as for a choice of any rodent as a pet I personally say a rat :-)

I had a rat, named Yodi, in my early twenties and he was the sweetest! I would put a sheet on my sofa when I was at home (in case he had a boo boo) and he would sit there and play and cuddle with me for hours! He never once bit and he never smelled bad because I cleaned his cage a couple times a week and the cleaning was really easy to do :-)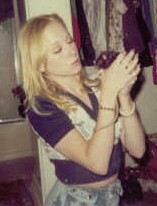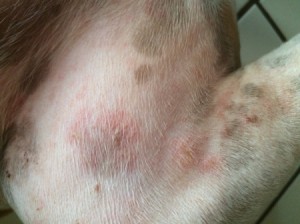 By gabby 01/25/20100 people found this helpful
You shouldn't get a hamster, because gerbils are better.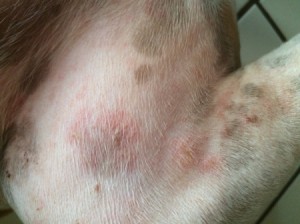 By 73glitteryfunny 08/19/20150 people found this helpful
I say hamster because even though they sleep in the day you can wake them up and play with them if you tame them if you wake up an un tame hamster there is a 50 % chance it will be grumpy
By 73glitteryfunny 08/19/20150 people found this helpful
I say hamster because you can tame it to not be grumpy when you wake it up and not all hamsters bite For example the syrain hamster only bites when you hurt it or scared it or such
Archives
Thrifty Fun has been around so long that many of our pages have been reset several times. Archives are older versions of the page and the comments that were provided then.
If you are debating on whether to get a hamster, or a gerbil as a rodent pet, I would suggest you get a gerbil. Unlike Hamsters, who are nocturnal, and the run in that darn wheel that squeaks all night, gerbils are active during the day. These little guys are so interesting to watch. They run around, chew on things, bury food, and other things. Also, hamsters urinate constantly, but Gerbils only urinate every so often, so your gerbil cage almost never smells.
Also, if you decide to get a gerbil, I suggest you get two, and if you want a family of gerbils, get a male and female. It's amazing how careful the female gerbil will handle those pink, tiny babies. The babies will grow fur, and run around like crazy while their eyes are still closed. So, I highly recommend a gerbil, because they are a lot of fun for only around six dollars per gerbil.
Steven
---
RE: Hamster or Gerbil?
I would say gerbils. They have great personalities. I believe they are the best pet. I love hamsters, don't get me wrong, but gerbils love attention. I would recommend that you not breed them. Because, unless you are lucky enough to be there when the pups come (usually early in the morning like 4 am.), you'd better remove the male from the tank.
As soon as mother's had the pups, he will mate her again. So I would get two females over males. Males may fight for territory. And I would suggest getting them from the same litter of pups. My two girls, Dixie and Daisy are sisters, and they are inseparable. (08/18/2006)
By Horse_gerbil
hamster or gerbil?
I think gerbils are way cuter. I am a breeder. I have 7 gerbils right now and I have more arriving in about a 4 days. Hamsters bite too much, and the pee a lot more than gerbils. Also, hamsters are also boring to watch, and they sleep a lot. Gerbils just sleep during the night and you can watch them for hours. So if you get a pet make sure its a gerbil. (06/12/2007)
By Amber
RE: Hamster or Gerbil?
Gerbils, they do not stink and the do not bite. Hamsters tend to be biters, but not gerbils. The one down side is they do not have cheek pouches to stuff like hamsters. (12/10/2007)
By K
RE: Hamster or Gerbil?
Hamster are way cuter. I have one myself and they smell way better than gerbils. They hardly ever poop or wee, and they are so cute. They actually sleep at night and do not wake you up. My hamster Pickles sleeps in my brother's room and my brother is a light sleeper and it didn't wake him up once. So if you want to sleep at night, get a hamster. (03/08/2008)
By Lou Lou x
RE: Hamster or Gerbil?
Rats are the best pets. They are clean, friendly, and just plain sweet. They are the perfect first pets for kids. (07/01/2008)
By Nick
RE: Hamster or Gerbil?
Get two gerbils. Why?
Gerbils are very cute, I cannot choose which is cuter, but that is opinion.
Gerbils are way more intelligent. You can teach a gerbil tricks; it is more difficult with hamsters.
Gerbils bit less often as hamsters. My hamster would bite me hard every time I would clean it's cage.
My old hamster peed all over my stuffed animals when I was 8. I didn't like the fact my toys were full of hamster pee.
Hamsters are cute, but they smell terrible. I would barely go in the room where my two hamsters were. You can hardly smell Gerbils.
Gerbils are very entertaining. They make a new bed every time you clean their cage. Hamsters will just poop on their new toys.
If you give your gerbil a toilet paper tube, it is so cute to watch them climb all over it, go through it, watch your two gerbils run into each other and chew it to the center.
Gerbils are really fun and cute. They stand up every 5 seconds or so, and they are the cutest when they spin in a circle and take their little seed and munch it as their little eyes close as if they are in heaven.
Gerbils can have popcorn, Rice Krispies Treats, Cheerios, and all sorts of things. Hamsters mainly eat sunflower seeds.
Gerbils make a much better classroom pet. They don't get under stress easily, so they won't bite the students.
If you like a pet with personality, get two gerbils of the same gender. If you would like to get bitten hard often, get a hamster. This is my opinion, but the facts say gerbils are great pets, and they are not close to "trouble". (09/18/2008)
By Vixenfur
hamster
I had my hamster called Charlie for 4 months, but he sadly died after my cat attacked him. Charlie never bite me and was lovable and loved to explore the house in his ball. After he died I bought two male gerbils and I have regretted it hugely. They don't like to be stroked like a hamster and they are not lovable. You can pick them up, but not for long as they jump and scratch.
They are fun to watch and are sweet as they cuddle and play together, but a hamster will get more attached to you and have more love to give. Even though they are nocturnal and can get up quite late they are there for you when you have finished a busy day and they love a cuddle. (11/15/2008)
By Lisa
RE: Hamster or Gerbil?
I have 2 gerbils. I will not put any animal, gerbil or hamster on the down side. I have had both
Gerbil:
Active/ energetic
Urinate less often
Fun to watch. EXAMPLES: Whenever I clean the cage they make a new bed design, I love to make little amusement parks with stuff around the house.
Bond easily
Hamsters:
Fluffy and fun to pet
I liked to see them stuff their cheeks with food.
Don't require much attention
Will eat anything
(12/15/2008)
By My name
hamster
I've never had a gerbil, but I have had 3 wonderful hamsters. I have never been bitten by them, and they only ever peed outside of their cage a few times when they were very young. Once they get older they potty train themselves to only go in the cage. Also, all my hamsters, when you take them out during the day allow you to hold them while they go to sleep on you, and it's the sweetest thing in the world. (01/17/2009)