Sounding Off About Toy Recalls
Tell us what you think about the recent toy recalls and what you are going to do about toy purchases this Christmas.
Tell Kids And Boycott
I want to say, first of all, that I appreciate your letting us know of the most recent recalls. I have a suggestion that might help us to deal with it. Sit down with all the kids in your life and explain to them that there are greedy people on the earth who are allowing really bad stuff to be painted onto the toys and you don't feel comfy buying dangerous things for them.
Then boycott and tell everyone you see about it. Contact Target, ToysRUs, et al, and let them know you are boycotting. Then start contacting legislators at all levels and demand that Child Endangerment Charges be brought against all the involved persons in our government as well as the other offending nations.
If you let a toddler ride without a belt they will slam your hiney in jail. The person who tries to poison our little ones should get at least as much jail time.
By MartyD from Houston, TX
By MartyD
Feedback
Read feedback for this post below. Click here to post feedback.

By
12/12/2007
One added note. AVON is selling more than make up.Almost every item they have for this year was IMPORTED,mainly from China. I have called their 800 # to ask where certain items are made, that didn't say in their ads. NONE were made here.Even the shower head that was advertised as being "Imported" in one catalog was advertised in the next one as" Made In the U.S.A." I called and sure enough they were made in China. I was given an applaogy and told that maybe next year more things will be made in America. The More WE complain and DON'T BUY, the better the companies will listen. BAH HUM BUG on hurtful imports!!! Great Granny Vi

By
11/28/2007
I was looking at the feedback on my previous rant about toy recalls. Playmobil toys are made in Germany. There is a counterfeit by another name made in you know where.
IKEA ha some really interesting toys which I believe are not made in China. You'll need to check.

By MartyD from Houston, Tx

By
11/16/2007
I wonder why the sudden onslaught of all the recalls in a short amount of time. Now these toys and other products have been made for years from China and other countries. Is the media sabotaging China's efforts towards prosperity I wonder? There was a news article several weeks or even months ago that China could be the worlds next superpower. So that's my thoughts on the subject.

By (Guest Post)
11/11/2007
Most of this lead paint recall is from products made in China -when buying toys- buy American for pity sake.

Editor's Note: Please post any toys that are made in America, they are very hard to find these days.

By
11/10/2007
It is NOT just the TOYS we need to be concerned about people!! Where does the toothbrushes you and your family use come from?Toothpaste is marked "Dist.By so -n- so company, doesn't say where it is made. ??? Pottery,dinnerware,flatware. ?FoodNetWork's Star's Cookware is Made in "PRC" (Peoples Republic of China) Electronics. Childrens Books that were once printed here are printed China.Where is your bedding,linens,towels, pillows or at least the pillow cases, table cloths/napkins, from? China, India,Turkey,Egypt,Bangladesh, Malaysia,Indonesia,Vietnam and more.Check your food labels...We'd better wake up and read the labels and STOP buying imports before it is to late.Again, Dist. By does not mean the product is raised/grown here. Johnson & Johnson Band-aids ,tape & gauze...Made in Brazil.Was Vicks always made in Germany? How do we know what toxins are being put into FABRICS when the labels say" from unknown origin"?? How many things in your shopping baskets are imports? If you are not afraid...Be AWARE.. and God Bless America and our troops everywhere.

P.S. With gasoline costing $4.16 a gal.plus in northern Ca. yesterday who knows where that will end by next summer.GG Hugs,Vi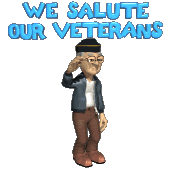 By
11/10/2007
well good luck on getting your refund from the toys recalled that were in your purchase and you mialed in like they suggest. my daughter sent them in as directed with form and all and nothing has ever een heard from this thus far.
there are some new toys that are out or will be by christmas that the commercials on tv are already showing and my grandson wants. but you don't know if they are going to be a problem until you've already spent lots of money on them to buy and bring home.
i think stores should let you bring in your own lead test kit and check them out right there before purchase.
i guess the only possible thing to do is look for the made in the USA lable. but even then your not sure.
i saw on the news where some lady was giving out free lead test kits to any family if you go to her website but i cannnot rember what site it was.

By (Guest Post)
11/10/2007
Home | Stores | F.A.Q. | Alerts | Contact
Only 13 days, 1 hours, 29 minutes, 52 seconds until Black Friday!

If you would like to add an item below to a customized shopping list, please check the box to the left of the name and click the "Add to List" button below. By adding it to the list, you will be able to track only the items you are interested in and allow you to neatly and easily prepare for the big day of shopping!

As an added bonus, by adding an item to your shopping list, we will notify you if it becomes available for online purchase!

Please note; All items below should be considered as rumors until officially confirmed by the store in question.

Active Target Online Sales

Shop Target online!

These items include a rebate to obtain the listed price.

These sales are available during the stores door buster (early morning) sales.

Item Price Notes Category

10% off Sonicare or Oral-B Multipack Brush Refills
----

Annie (DVD)
$3.98
Apple 8GB iPod Nano with Free $15 Gift Card
$199.00
Aqua-Dots Glow-In-The-Dark Dots
$13.00

this is just part of targets black friday ad posted on the internet

By
11/09/2007
I think that Target has recalled Aqua Dots. I did a search because I wanted to write them to tell them that I was going to boycott the stores and I could not find any info that they were still selling them.

I did find this site that looks like they have pulled them from their Black Friday ad.

http://bfads.net/

By imaqt1962 (Guest Post)
11/09/2007
well I for one will boycott target for not removing the aqua dots from their black friday ad and all they plan to do is put a disclaimer on it
do they need the sales that badly?

By Margie Minard (Guest Post)
11/09/2007
WOW!! Am I angry about all the toy recalls and the danger our little ones are placed in because of this. I have two little grandsons and my daughter and I are determined NOT to purchase any items made in China this year. Not toys, not clothes, nothing. In doing a little research, we have found that Playmobile is not made in China, though it is not made in the US, either (can't remember where, just off the top of my head). Also, we have found some beautiful books as gifts. We are ordering some wooden toys from the Amish, and are making some cloth toys. We have a local toy and book store in our town which has done its homework on the toy recalls and is ordering a few things for us. Hope a substantial amount of folks boycott Chinese products this year, and just MAYBE a few of the jobs will come back to us...U.S.!!

By Memere (Guest Post)
11/09/2007
Yes, I agree that 'someone' needs to be held accountable for the large amount of recalls. Hey, if the jobs had been left here in the US, this mass disaster wold not be happening. As for boycotting the stores, well, I think that is unfair. The problem is not with them (unless they don't remove the toys from their shelves)....the problem is the manufacturing companies and their lack of controls at these overseas factories.
Post Feedback
Add your voice to the conversation.