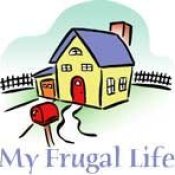 "Hi, My name is Tracey and I am a Save-o-holic"
"Hello Tracey!"
I honestly don't know where or how to begin telling everyone how I save money, because it's natural for me. It's an everything day thing. I love to teach others how to save. Saving money is a "rush" for me. Even other people's money. It's the thrill of the hunt.
No, I don't purchase anything if it's not on sale or I don't have a coupon. Shopping takes me a couple hours to do but it's worth every penny. I saved 89.50 last week. I only paid 35.81. That's more then 40.00 per hour of savings. More than I make at work per hour. I do stock up, but only if it's an extra sale.
Big Ticket Items
Let me tell you a few things I do to save money on big ticket items. When shopping for stoves. refrigerators, microwaves and appliances. I look online and in ads and print out or take in the ad to Sears. Sears will match and beat the competitors price by 10%. I purchased two dishwashers, 1 stove top, 1 built-in double oven and 1 refrigerator. I found the ads online and printed them out brought them into Sears and they beat the price by 10%. As a bonus, because my order was so large they delivered it for free. I live in the middle of no where, so that charge alone would have been a lot.
The model numbers have to be the same. In my dishwashers case, the model numbers didn't match so I told the saleslady that "it's ok, I will just go to the other store" Smiling all the time. She said "I can give you a much better model for a better price". I rock!
Teaching Kids About The Power Bill
I took my four children outside to the electric meter and showed them the dial spinning around and around and around... it was spinning as fast as lighting. Then I said "Go into the house and turn off the things that we are not using, then come back outside and look. I showed them the electric bill. The dial slowed down to a much more manageable speed. They now are more observant of what is plugged in and what lights are on.
Saving Money on Meals
I have a garden in the summer months and I can tomatoes, pickles and mushrooms. I grow my own garlic, cucumbers, carrots, corn and peppers.
I purchase meats in large quantities. I separate them and divide them into meals. I place them in double plastic bags and label.
During the winter time. We have a wood burner. On the wood burner I cook the meats. I brown hamburger and boil chicken. I double bag the cooked meats and label and date each bag. Then after work all I have to do is defrost a bag of cooked ground hamburger and make a quick chili or spaghetti. It saves us from using so much propane.
"How do you think Mom saves money?"
While writing this essay I asked my children "How do you think Mom saves money?" My son, Tim he is 17 wants me to tell you that I work at a retail clothing store and he thinks its cool that when a customer comes in the store I always point them to the sale merchandise. I believe that when someone saves money they want to come back. They don't leave the store thinking I have "taken" them. They leave knowing they got a lot for their money and want to come back again.
The store that I work for wants us associate's to open credit cards. For every credit card I open I get $1.00. Last year in one year I opened 752 credit accounts. When I talk to a person about opening a credit. I make it about them I make it about the amount of money they will save. I have opened the most credits in the region. That is an extra $752.00 in my check.
My daughter Amanda, she is also 17. She wants me to tell you that just today after work I went to a thrift bread store. While there I purchased 10 packages of bagels. The price on the bagels was $2.50. I asked the lady if I purchase a large quantity could I get a discount. She gave me all 10 for $10.00. Saved $1.50 a package. More then half.
Homemade Gifts
I make them all the time. I love to sew. I had a bunch of old jeans that I cut up into squares and made a quilt out of them. I used a bunch of my children's baby clothes and made my Mom a "grandchildren" quilt. Homemade soups in a jar are great gifts for friends and family members. I make them for birthdays and Christmas gifts.
I pay my bills on line which saves on stamps and envelopes. It's my money and I don't feel I should just hand it out to just anybody. I try to save as much as possible. I hope that a few of the things I listed may help others.
Tracey from Michigan
Do you have a frugal story to share with the ThriftyFun community? Submit your essay here: http://www.thriftyfun.com/post_myfrugallife.ldml
By Tracey
Ad
---
Feedback Forum
Feedback about this article is posted here. Want to contribute? Click above to post feedback.

By susan [8]03/05/2012
I disagree with the person who said that you act as a spoiled child when appliance shopping. This in no way was a personal relationship of any kind; as a consumer, you have the right to shop where ever you can get the best deal. Large stores can take a loss on some items because they make up that loss on other items. Stores do it all the time. At grocery stores they're called loss leaders, in America it's called free enterprise - what makes America great.

By Suedobbins [3]02/27/2012
Tracy has some very good points, no not all ideas fit everyone, but, you personally have the freedom to choose what you can or cannot do without or how to cut corners. Its a matter of choice and passing on some money intelligence to your kids, neighbors, whatever.

There are some books (older) by Amy Dacyzn (I hope I spelled her name right), she was the author of the "Tightwad Gazette" 1,2 &3. She has newsletters and responses with some ideas of things that are concepts. Its not a road map, but, the concept of thinking outside the box or beyond the plastic cards. She did things like wash and reuse zip baggies, I never dreamed of that before, but, still 20 years later do it!

I found the books at a garage sale, which is my department store, majority of the time, there are not a lot of new items in my house or closets. She covers different situations, for her, canning and gardening were available choices, some may be able to have patio plants and stack & trellis some garden items from a balcony of an apartment or get into a neighborhood shared garden system as some churches and cities have now. There is always a way, if one has the will to do it.

As for the salesperson commission, that's life. If your company advertises that they match competitors, then they should be prepared to do just that. As a country, we have purchased way too many new things and filled up the landfills on things we really did not need to do. Just because the color of something is not in vogue doesn't mean it needs replaced.

A gallon of paint that is mis-tinted (just ask at your name brand paint store and they usually sell the mis-tints for like $3 a gallon-top ticket paint!) and out of the back of the paint store is a lot cheaper than replacing a stove and refrigerator!

I grew up in a small town and restaurants were not a reality. Work or not, you cooked and cleaned up afterwards. Now, there are fast food & other restaurants on every corner even in small towns! The cost of eating out to preparing at home is at minimum 1/3 of what you pay at the restaurant. So, that alone can save someone substantial money.

There is not much one can do about how much money comes into their household, but, they sure can fix the leak in the dam with very little effort and some planning. I have taught my children the value of negotiating and the idea that used is not bad. Recycling is a good thing for the world, so whether its garage sales or the DAV, there are special days or color tagged items where and when you can get 1/2 price items.

Things that you are no longer using can either be donated to such a place, sold in a garage/house/yard sale, or given on Freecycle.org to others to keep things out of the landfils. Every little bit helps, just like a drop runs to a river that turns into the ocean. It is truly of your mindset.

Don't do anything frugal if you are going to feel deprived, that was why I suggested the reading above. Just like dieting, if you feel deprived, usually you end up in more trouble later! Small steps can = big savings in the long run. Make it fun and purposeful, would be my recommendation.

By Kathy [64]07/17/2011
Tracy, I enjoyed reading your article especially about showing the kids the electric meter spinning around. What I didn't like though was the fact that when you go to "Sears" and they don't give you a deal you want you say "that's ok, I'll go elsewhere". I'm going to try to say this gently. You sound like a spoiled child when they don't get their way...l'll just take my toys and go home. Do you realize that the store needs to make a profit too? Do you realize that the clerk needs to make commission just like you do when you rack up all those points for talking people into a credit card......and probably a very high interest credit card at that. Sure, you're lining your pocket, but I hope it's not at the expense of others.

By BD [7]01/09/2010
Great tips people, thanks. I try to avoid stuffing the freezer, fear of freezer burns, black outs, big electric bills and its on sale again in 6 weeks. I use my regular freezer and I can some. My pet-thing is to stretch meals, make them nourshing, tasty, contain meat, potato, veggies. I found once you get set up you can buy a large chicken, a roast or ground beef, seafood and between them & the other items I get generally run 30 -35.00 avg. bill and will feed family of 4, 7 different meals for the week.

From baked chicken, chuck roast to pot pies, soups, stews, dumplings, shrimp scampi, shrimp casserole, and more. I save left overs to put into new meals. Take your ingredients and make new meals. Freeze your broths, collect unused left over meats and freeze for later use. I buy main staples when on sale and generally only have to purchase a couple pieces of meat a week or you can use sea food or shrimp and do the same. Shopping this way keeps my grocery bills very low.

Give it a try with what you have and see what you can make from your left overs. You can even juice them. Nothing better than homemade soups, stews, casseroles and most did not come out of a can. : ) I don't do this because I have to, I do this because I enjoy it and it is better then most meals. Like the turkey, nothing left but the gobble! Thanks for the walk back thru memory lane on the wood burner cooking. Many of kettles of soup and chili were always waiting on the wood burner a nice kettle of water for hot chocolate. We used a Blaze King, was great.

By Joan [13]12/07/2009
The tips are nice, but won't work for everybody. People that live in apartments usually don't have anyplace to plant a garden. Most of the time we don't have room for a freezer other than the one that is in the refrigerator. I do have a small chest type one in my kitchen, but it sure takes up a lot of room. Why does anybody need two dishwashers. If I was buying appliances I wouldn't be able to buy all that stuff at one time, even if I got the items for $50.00 each, this is because I pay cash only.

By Tom McGuire03/31/2009
When I go to the mall and grab a snac at KFC and such, I buy a pop at the drug store for 50 cents instead of at KFC for $1.75. Watch the flyers, take your time. Day old bread is good. I was on strike for six months in 2004 and had to live on a lot less. When it was over I had more in the freezer than when it started.

By Sarah Wakely03/31/2009
Nice tips! I would also suggest shopping Craigslist for anything you need. We buy and sell from there all the time. It's free and you can negotiate everything. I'm not very handy but my boyfriend is so if something breaks he can usually fix it.

Also- check all your bills to make sure you are paying for things you use. I drive an older car and decided to cancel a couple options and I got my bill down to $53/month! I also signed up for a discounted gym membership (bought off Craigslist) and scrutinized my cell phone bill and brought it down from $100 to 63 a month. Now that I'm exercising I can fit into more of the old clothes in my closet. Trust me, it feels WAY better to fit into your old "small" clothes rather than buying something new.

By Mary [10]01/31/2009
Now that our last kid is off to college and it's just my husband and me, I finally broke down and bought a Food Saver.
When our Giant store has "Buy one get one free" on meats, roasts, (eye of round or whatever), packages of boneless chicken breasts, I buy them and divide them into packages of 2 chops each, half a roast (that gives me 4!) or two chicken breasts and freeze them. I also take the packages of pork tenderloins when I get them BOGOF, and split them...there are always two loins in a package.. and freeze separately.
I think I have already saved the cost of my Food Saver (just over a year) in grocery savings. I bought it at Costco last year when they had an "instant rebate) for $109 and it came with canisters too. A canister can be used as a marinator too, which means you don't have to buy the separate marinator.
Tip: Don't buy the quart or gallon-sized bags; it's much more thrift to purchas the rolls and make just the size bag you want without waste.

By Regina Arlauckas [27]09/02/2008
I have found that coupons can be misleading - in most cases I can purchase a similar (or better) quality product in the store brand for less than the branded product with it's coupon.

By April [187]09/01/2008
Good article, but I think you are getting taken on your bagels. I buy store brand at the everyday price for 79 cents for a package...Way below your discounted price! I only get a few items at our bread store anymore. Their bread is too high, and other items are higher than the grocery store and Aldi. They also did away with the punch cards they used to offer for an additional dollar off.

By MeKell (Guest Post)01/05/2008
I love your article. I also buy meat in bulk and have a full size freezer in my garage. I puchased the freezer for $25 from an add in the paper. It has lasted 3 yrs now. The reason for my feedback is to tell you about the Food Saver vac u seal. This is the most wonderful appliance. Only purchase the type that has the "pulse" button. I compared prices and QVC had the rock bottom price, and included more accessories. I have sealed meat and "lost" it in the freezer for more than a year (I use a sharpie to label the date, type and quanity of meat) and after 1 yr it was still good. I used to use the double ziploc bags but nothing compares to vac u seal :)

By Jessica Miller (Guest Post)04/26/2006
Might I suggest a Sears Scratch and Dent store for appliances? We moved and needed a new fridge and stove. I purchaced a flat top stove and a nice fridge for about half off. The stove has a scratch on the handle and a dent on the side. You can't see the dent because it's against the wall. The fridge had a small scratch on the front, which I hide with a magnet. They both came with the full warrenty, and they are better more upgraded models that I could have afforded at full price. I don't know where there is one near you, but the one I went to is on the South side of Indianapolis.

By Annie Rios Hill [14]04/24/2006
Tracey,
Your article was great, I liked the part about showing the kids about electricity.
Great tips.

By Carol J Hoffman04/24/2006
We cancelled our long distance carrier. Too much in the way of fees and taxes. It is a bit of an inconveinence, but we just use phone cards that we find on sale. Not the FASTEST way to call, but cheaper. People use Email SO much anyway, that my family rarely phones me cross country. Carolle
Post Feedback
Add your voice to the conversation. Click here to share feedback.