Permanent marker is called "permanent" for a reason. It's very difficult to remove. While difficult to remove, there are some things you can try. This is a guide about removing permanent ink from fabric.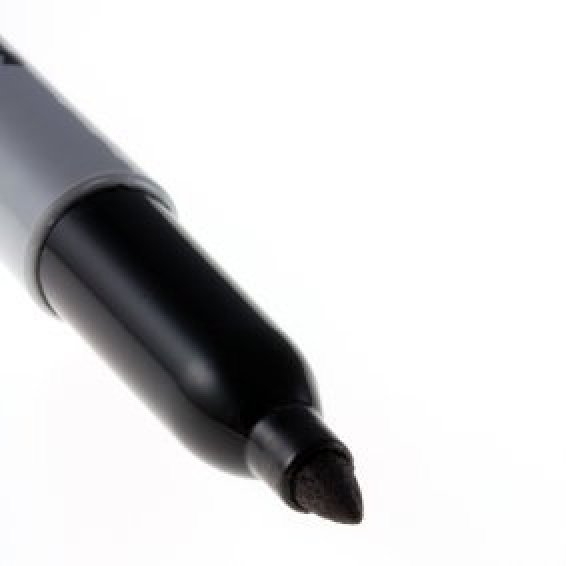 Filter

: All Articles
Sort

: Relevance
Some one drew on my school bag with permanent marker. So how do I get permanent marker off of my back-pack?
May 16, 2016
1

found this helpful
I have had good luck using isopropyl (rubbing) alcohol to remove black sharpie from a fabric backpack. It will take some work and it may remove dye from the background too. Try using a cotton ball or q-tip to a small part to see how it reacts.
Good luck!
May 21, 2016
0

found this helpful
no i cant sew and i have no paint but thanks anyways
May 21, 2016
0

found this helpful
that idea worked really well thankyou for your help
Read More Answers...
When I was in like third grade I decided to write my school's name in Sharpie on my little backpack. I'm now a sophomore and I have tried and tried, but can't get it out of the backpack. Please help!
What can I use to get black marker out of denim fabric?
By Angie from Lumberton, NC
April 10, 2010
0

found this helpful
Best Answer
I have used Murphy's Oil Soap to get dry erase marker out of different clothing with some success.
April 10, 2010
0

found this helpful
Best Answer
Try hairspray.
How do I get silver permanent marker off my red backpack? My little sister wrote her name all over it and I need to get this off ASAP!
By JoeyM.
December 18, 2013
0

found this helpful
Best Answer
I have had good luck using straight isopropyl (rubbing) alcohol. You may have to do it more than once to get all the black off and there is also a chance that it will take up the dye of the backpack, so test a section first.
Good luck!
My daughter used the Sharpie pens on her backpack a while ago; how do you get the ink out?
By JSB
January 16, 2012
0

found this helpful
I used hand sanitizer on the marker stains. Pour the sanitizer on the stain and blot until all is removed. This worked for me. Hope this helps.
June 20, 2016
0

found this helpful
My friends wrote something bad on my gray backpack and I was wondering what to take it off with ASAP because it's bad for people to see
I have a black backpack with silver Sharpie permanent marker on it. I need the writing off of it before tomorrow. Any suggestions? I can't go buy a new backpack or anything at the store. I'm on a budget. Any ideas?
January 3, 2011
0

found this helpful
If you have a black permanent marker can't you go over the silver with that. I don't know of any way that you can get the actual silver writing off, other than covering it with black marker.
January 6, 2011
0

found this helpful
I have had good success getting black Sharpie off of a backpack with Rubbing Alcohol. I'm not sure how different the silver is from the black, but it would be a good place to start. Worst case, it might just lighten it.
Good Luck, let us know how it turned out.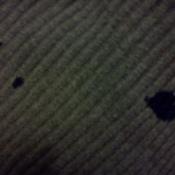 How can I get marker stain out of my favorite sweater? My son got a hold of the markers. Please help.
By Ingrid
How do you get permanent black marks out of a tan all weather coat?
By Becky B.
January 8, 2012
0

found this helpful
Supersaturate it with hair spray. Then wash as normal. It may take two or three washings, but for certain the ink will come out.
Karyn
My 2 year old found a blue Sharpie and before I could get it out of his fat little hand he had drawn several streaks across my tan upholstered love seat. I used rubbing alcohol on it, but the streaks still show. Help! :)
By Rene from western MA
I got a marker stain on my Coach bag and I didn't know how to get out. I looked up tips and "none" were working so I came with a great idea to add it all together. I got a rag and put soap, hydrogen peroxide, and sunscreen on it, mixed it together and what do you know the stain came out in 4 or 5 minutes.
While using a Sharpie permanent marker, I got some on my sweater which is 65% polyester and 35% cotton. Any ideas on how to remove this stain?

Thanks,
garnetgirl9 from Stoughton, WI
By guest (Guest Post)
Flag
April 13, 2006
0

found this helpful
alcohol..and not the type you drink lol....lay on top of a towel you no longer want, like if it's on a arm seperate the fabric so it's only the layer with the spot (understand?) and pour alcohol over it letting it go through into the towel.