Permanent marker is called "permanent" for a reason. It's very difficult to remove. While difficult to remove, there are some things you can try. This is a guide about removing permanent ink from fabric.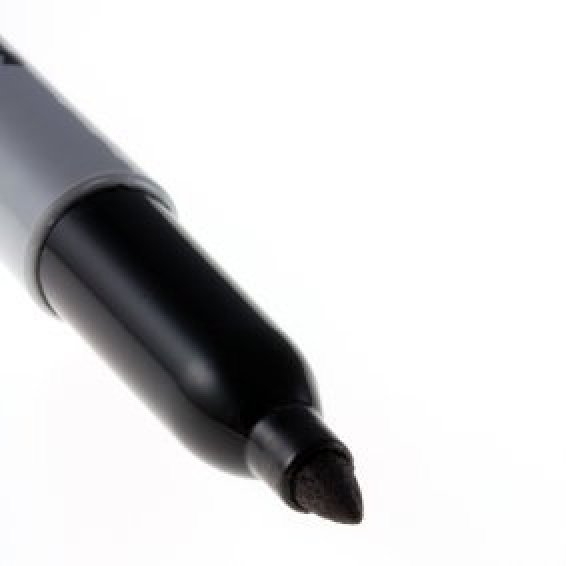 Filter

: All Articles
Sort

: Relevance
Some one drew on my school bag with permanent marker. So how do I get permanent marker off of my back-pack?
May 16, 2016
0

found this helpful
Usually, Permanent means permanent. Can you draw or paint or sew on a patch over it?
May 16, 2016
1

found this helpful
I have had good luck using isopropyl (rubbing) alcohol to remove black sharpie from a fabric backpack. It will take some work and it may remove dye from the background too. Try using a cotton ball or q-tip to a small part to see how it reacts.
Good luck!
What can I use to get black marker out of denim fabric?
By Angie from Lumberton, NC
April 10, 2010
0

found this helpful
Best Answer
I have used Murphy's Oil Soap to get dry erase marker out of different clothing with some success.
April 10, 2010
0

found this helpful
Best Answer
Try hairspray.
How do I get silver permanent marker off my red backpack? My little sister wrote her name all over it and I need to get this off ASAP!
By JoeyM.
December 18, 2013
0

found this helpful
Best Answer
I have had good luck using straight isopropyl (rubbing) alcohol. You may have to do it more than once to get all the black off and there is also a chance that it will take up the dye of the backpack, so test a section first.
Good luck!
I have a black backpack with silver Sharpie permanent marker on it. I need the writing off of it before tomorrow. Any suggestions? I can't go buy a new backpack or anything at the store. I'm on a budget. Any ideas?
January 3, 2011
0

found this helpful
If you have a black permanent marker can't you go over the silver with that. I don't know of any way that you can get the actual silver writing off, other than covering it with black marker.
January 6, 2011
0

found this helpful
I have had good success getting black Sharpie off of a backpack with Rubbing Alcohol. I'm not sure how different the silver is from the black, but it would be a good place to start. Worst case, it might just lighten it.
Good Luck, let us know how it turned out.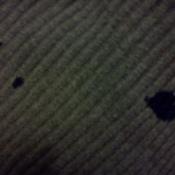 How can I get marker stain out of my favorite sweater? My son got a hold of the markers. Please help.
By Ingrid
My daughter used the Sharpie pens on her backpack a while ago; how do you get the ink out?
By JSB
January 16, 2012
0

found this helpful
I used hand sanitizer on the marker stains. Pour the sanitizer on the stain and blot until all is removed. This worked for me. Hope this helps.
How do you get permanent black marks out of a tan all weather coat?
By Becky B.
January 8, 2012
0

found this helpful
Supersaturate it with hair spray. Then wash as normal. It may take two or three washings, but for certain the ink will come out.
Karyn
My 2 year old found a blue Sharpie and before I could get it out of his fat little hand he had drawn several streaks across my tan upholstered love seat. I used rubbing alcohol on it, but the streaks still show. Help! :)
By Rene from western MA
I got a marker stain on my Coach bag and I didn't know how to get out. I looked up tips and "none" were working so I came with a great idea to add it all together. I got a rag and put soap, hydrogen peroxide, and sunscreen on it, mixed it together and what do you know the stain came out in 4 or 5 minutes.
While using a Sharpie permanent marker, I got some on my sweater which is 65% polyester and 35% cotton. Any ideas on how to remove this stain?

Thanks,
garnetgirl9 from Stoughton, WI
By guest (Guest Post)
Flag
April 13, 2006
0

found this helpful
alcohol..and not the type you drink lol....lay on top of a towel you no longer want, like if it's on a arm seperate the fabric so it's only the layer with the spot (understand?) and pour alcohol over it letting it go through into the towel.