Can you mix up a boxed cake mix recipe and then drop it into the hot oil of a deep fryer to make some form of dessert?
By AVeryTiredMomma from Seattle, WA
Ad
---
Recent Answers
Here are the recent answer to this question.

By Elaine [129]01/21/2010
You could but then you might look like the girl in the ad on the right! LOL

By Jarron [7]01/21/2010
AVeryTiredMomma, You can... that is how funnel cakes are made.

Heat oil in deep fryer to 370° F.

Holding the funnel with one finger keeping the opening closed, fill with batter.
Open the end of the funnel and allow batter to run out in a stream into deep hot fat, moving funnel from center, swirling outward in a circular pattern.

Fry for 2 to 3 minutes, until golden brown. Transfer fried funnel cakes to paper towels to drain. Shake sifted confectioners' sugar over drained funnel cakes.

My aunt also used to use cake batter as a batter when frying things, like snickers bars or twinkies.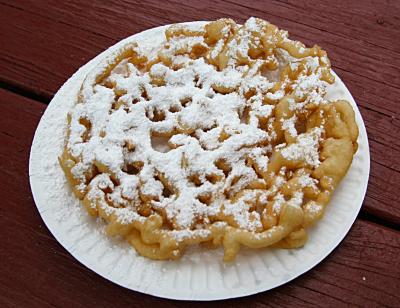 Answer This Question
Add your voice to the conversation. Click here to answer this question.