Read and rate the best solutions below by giving them a "thumbs up".
Removing Sticky Labels from Plastic
Whatever method you use, first test the cleaning/removal material in an inconspicuous part of the surface the label is stuck on the be sure it will not damage that surface.

If the label on the plastic has been wet, or the article has been stored where it was hot or humid, it will be more difficult to remove.

1. Dampen a small piece of cloth, or the end of a swab stick (cotton twisted on the end of a wooden match or orange stick). Dip cotton end in dry cleaning fluid.

2. Allow the fluid to remain on the label only long enough to allow the label to be rubbed off. Wipe away excess fluid immediately, and wash article in sudsy water and dry. (DO NOT ALLOW FLUID TO REMAIN ON THE PLASTIC SURFACE VERY LONG, AS IT WILL DULL THE FINISH OF THE PLASTIC.)

This article was written by Anne Field, Extension Specialist, Emeritus, with reference from Mary Ellen Delsipee, and Isabel Jones, previous Extension specialists.

Source: MSU Extension

---
Removing Labels from Plastic
How do I remove a large paper manufacturer's label that is glued on plastic? It is not one of those easily removable labels that use a peel off glue. I can't tear it off.
Dennis from Vernon, NJ
---
RE: Removing Labels from Plastic
Goo Gone works great for removing labels off of all surfaces. (11/21/2006)
By Erin B
RE: Removing Labels from Plastic
Spray it with WD40, after a few minutes of letting it sit, it should wipe right off neatly. Good luck. (11/21/2006)
By Paula Jo, Mebane NC USA
RE: Removing Labels from Plastic
Gently use a hair dryer to heat up the glue. Do not get too close as it will warp the jar. Soak in a sink of hot water then use Goo Gone and a safety razor blade and scrape down with the blade. May have to resoak and and do Goo Gone again with the blade, but they do come off. Peanut butter jars are hard to get the labels off. I use the last method for it. (11/25/2006)
By Mimipuppa
RE: Removing Labels from Plastic
I bought two craft boxes with transparent plastic lids only a couple of days ago, tried to peel the labels off and ended up with a real mess that even detergent and warm water wouldn't shift. My tip is to use acetone free nail polish remover, applied with a make up remover pad. It works like a dream. Rinse with clean water, wipe dry and buff a little no damage or "clouding" at all to the plastic lid. (08/30/2007)
By Lorraine Weaver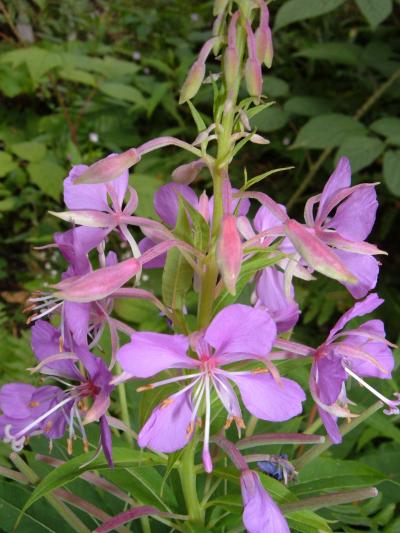 RE: Removing Labels from Plastic
Saturate the label with cooking spray (Pam), and let set for about 10 minutes. Scrape off label with plastic pot scraper, edge of plastic spatula or something plastic. Repeat if necessary. Wash and use container. Cooking spray is meant for food, so is safe on any type of container. (08/31/2007)
By Jean
RE: Removing Labels from Plastic
I use a hair dryer to get the label off and lighter fluid to remove the residue. (08/31/2008)
By sybers
---
Removing Labels from Plastic Containers
It's nice to use the clear plastic bakery containers from Superstores for your own food giving, but what about the label? Try to pull very slowly so it comes off in one piece, then use the label itself instead of commercial products to remove the glue residue. Place it over the glue spots, scrape your fingernail across it, and pull it up. Much of the glue will come off. If you keep dabbing the label on, then pulling off, then dabbing, etc., soon you will have a residue-free container with no scratch marks that you can re-use.
By Patricia from Imperial, NE
---
RE: Removing Labels from Plastic Containers
A hairdryer works great, too, and normally doesn't leave a sticky residue. (08/11/2008)
By Pat
RE: Removing Labels from Plastic Containers
That sounds like a lot of hard work. I have a few suggestions on top of that. First peanut butter will take off adhesive. Take off as much as the label as you can, then rub peanut butter over till gone. You can also try crisco or another oil of some kind. Heat, like from a hair dryer or soak in hot sudsy water will work most of the time. I hope this helps too. (08/11/2008)
By shirleyamh
RE: Removing Labels from Plastic Containers
Isopropyl rubbing alcohol is very good for removing left over glue from stickers and labels. It also will remove scuff marks on floors, shoes, car doors, and is a great way to clean glass and mirrors for a streak free shine. (08/11/2008)
By Rachel
RE: Removing Labels from Plastic Containers
If you get some stuff called "UNDO" at a scrapbook supply store, it will take it off too. It also works very well on pine pitch and gum. (08/12/2008)
By Chris
RE: Removing Labels from Plastic Containers
Lighter fluid always works the best for me. (08/31/2008)
By Denise
RE: Removing Labels from Plastic Containers
Don't laugh, but try crunchy peanut butter! The oils help loosen it and the crunchy parts 'exfoliate' it off! Nail polish remover is a good all-purpose sticky stuff remover too. (02/24/2009)
By CM