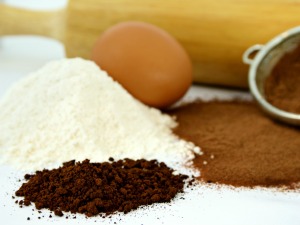 It may be a challenge to find a good replacement for dry milk solids in a recipe. This guide is about substitutes for powdered milk.
Ad
---
Questions
Here are questions related to Substitute For Powdered Milk.
I would like to know if I can use sweet dry whey in recipes instead of powdered milk. If not, what can I use it for? It is so much cheaper than regular powered milk. Thanks and God bless!

Velsgal from Seymour, MO
Ad
---
---
Most Recent Answer

By Lynda (Guest Post)01/18/2008
Although Whey is sold as "high protein", it is actually the GLUE in milk, and causes mucous like mad in those who are prone to sinus infections, and/or are lactose intolerant.
I'd go with non-fat milk, and not use it too often. It's worth paying attention. God bless you. : )
A recipe calls for 1/3 cup of nonfat dry milk. What can I use as a substitution?
By Lakisha C.
Ad
---
---
Most Recent Answer

By Tonya [4]07/13/2012
In a cookbook I have it says that if your recipe calls for water you just substitute milk for the amount of water it calls for.
I am baking soft rolls. The recipe calls for milk solids is there a substitute?
By Andrea from FL
---
Most Recent Answer

By Jill [4]04/12/2011
Substitute milk for the liquid in the dough. You may need to add just a touch more to get the dough to the correct consistency, but you should be fine doing that.
I have a recipe for apple fritters, to be fried in oil. It calls for 1/2 cup non fat dry milk powder. I am trying to find a suitable substitute. I have read that I can use evaporated milk, but I'm not sure how that will work out. I have a canister of carnation malted milk powder. Would that work?
By Krista M
Solutions: Substitute For Powdered Milk
Do you have knowledge about this guide topic? Feel free to share a solution!