16th Birthday Party Ideas for Boys
Planning a birthday party for teenagers can be challenging. This guide is about16th birthday party ideas for boys.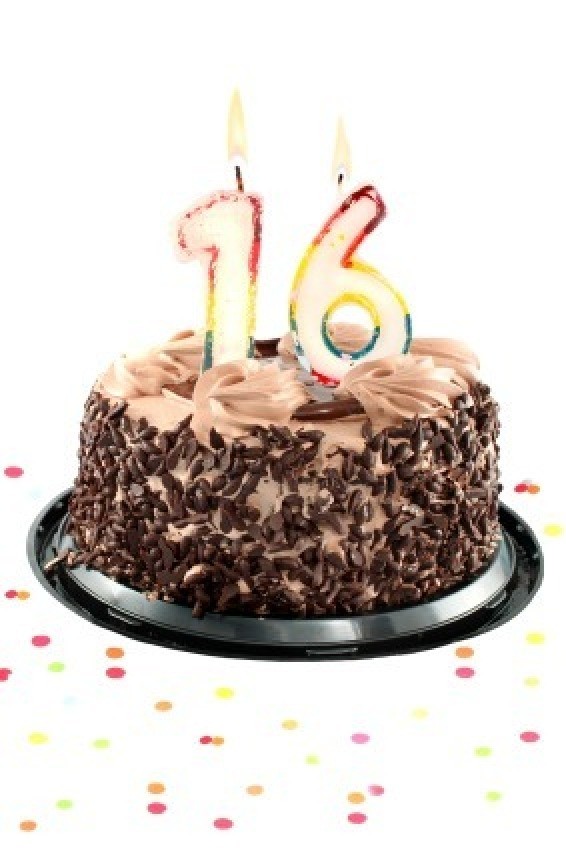 Filter

: All Articles
Sort

: Relevance
My 16th birthday is coming soon, but idk what to do. I am a boy and I want 20 people to come to my birthday. We have a small house and are low on funds. Please help on ideas. I want it to be fun.
April 11, 2016
0

found this helpful
I want all my friends there and don't have money to do something for my birthday
August 26, 2016
0

found this helpful
Have a barbeque or a cookout invite family and at least 10 people from school have a tennis met and play badmitten or go to a golf course or go skating or bowling get the group rate on both
September 14, 2016
0

found this helpful
I want a swimming pool party
My son's birthday is on April 24th and he invited his three friends to go to Kings Dominion for the weekend but 2 confirmed that were going. Then, one cancelled the day before the trip and the other didn't want to be the only one to go. IT WAS A DISASTER!
I felt so bad for my son. Anyways, we still went to the park with the family. I want to give his friends another chance and I want to do something for my son for his 16th. Please give me some ideas! I would like to do something this Sat. 4-21
Magali from Virginia
August 20, 2008
0

found this helpful
Well, my birthday is in a week, and seeing how two of my friends are turining 16 the same week as me, we merely just booked a place for dinner and split the cost of a limo bus to drive us around downtown toronto for two hourse partying.
September 19, 2008
0

found this helpful
My son's 16th birthday is in a week and I have booked him a movie theatre for 2 hours where he can play x-box with his friends on the big screen. The food and drinks are cheap and he gets to have fun with all his friends and play games which is what he loves to do in his spare time. This way he gets all his friends in one place and they all get to have fun together. The price is a little expensive but he only turns 16 once!!!!
September 26, 2008
0

found this helpful
I'm a mother looking for some good ideas on a nice black & white, suit & tie. kind of affair. Limo n all. Need some good ideas. Although he won't turn 16 until Oct. of next year. Trying to plan early. Thanks in advance to all.
I need help with some party ideas for my son that is turning 16 in February. He says sweet 16 parties are not just for girls. My problem is I have no ideas and every party we have tried to give him no one shows up for it.

annmariereinig from Beaverton, MI
April 10, 2008
0

found this helpful
I am looking for a boy who is ready to be 16 but he didn't want this big party just wants friends over.
What do I do?
May 20, 2008
0

found this helpful
If he is still having trouble making friends, try having posters placed around school for a summer party and go all out.
August 27, 2015
0

found this helpful
My 16th birthday is coming up soon in October but I don't know what to do I want 20 people to my birthday but we have a small house and low on funds please help I want it to be fun
My 16th birthday is coming up in May and I don't know where or what to do. I don't want a party because I would prefer it to be just me and my closest friend. Any ideas or suggestions with places to go on the sunshine coast or Brisbane area? Thankyou.
By Ashleigh-rose from Sunshine Coast, QLD
March 27, 2011
0

found this helpful
Just do a google search in the area in which you are willing to travel for entertainment, fun, concert, amusement, event and family. Use a different window for each word but cover the same area. You should get several ideas for stuff you never thought about.
September 6, 2011
0

found this helpful
Hey, I'm DeMarius. I'm turning 16 this month. I still don't know what to do. Help me please. I just want it to be fun.
October 24, 2011
0

found this helpful
I am tuning sixteen on the 13/6/2012 and I am planning a party for my sixteen. I do not no where i what it to be. I feel like a Hollywood style. So, what can I do.
by Natasha Blake
I need assistance to plan a Boy's 16th birthday, Asian themed (not a 'sweet' 16). Decorations and games need to be cool, not child-like. What do 16 year olds want to do? He recently relocated and wants to make an impression of not being too dorky. I thought of hiding clues in fortune cookies to find presents? I'm making a cake shaped like Chinese take out and sushi sides (cake). Serving General Tao chicken and rice. It's an afternoon party in October 08.

Robin from Milford, CT
September 12, 2008
0

found this helpful
I would do a red and black color scheme, maybe some suitable music in the back ground. The idea of lanterns is good. Or you can go retro and show countless Bruce Lee movies or the Kung Fu TV show (I know its on video), if only because the bad acting is hysterical. Most teens don't do an activity, it's more sitting around, talking, listening to music, watching a movie, acting cool. Hope you have a great time!
December 6, 2008
0

found this helpful
If your 16 year old wants to be cool, then it is a really good idea if he plans his own party with limited parental involvement.
February 6, 2009
0

found this helpful
I would decorate in red, black, and gold. Sounds like you've already got a good idea for food. Let him plan the party, it wouldn't be "cool" if his mom planned it, even if it's exactly what he wanted. Rent some kung-fu movies and help him find some cool Asian music.
Hope this helps,
Megan
My birthday is December 26th, the day after Christmas, that sucks because everyone will be home relaxing and enjoying their time with their family. I don't know what I should do. Can you please help me/give me options?
By Sheldon
April 9, 2014
0

found this helpful
Since it's on the 26th, why not wait a few days and have a big New Years party, that way, you can have all your friends together and it will be a cool way to open the year I guess.
My best friend is having his 16th birthday party after delaying it for way too long. I'm a girl so it's going to be a mixed party, but the thing is he's not into huge parties and the social aspect of things. He's more academic and his mother is not exactly open to him socializing and being out of her site for anything. Any ideas?

By Kendyll S.
September 5, 2013
0

found this helpful
Is there some sort of game that you all like to do? Teens I know enjoy playing games such as Monopoly or Trivial Pursuit. Perhaps you could have a games night (or afternoon) followed by a roasting wieners around a campfire and cake? What about minigolf? You do not have to have a big crowd -- six people including yourself and the birthday boy is enough for a start, and might be easier for him if he is not used to socializing and his mom is overprotective. Perhaps taking in a movie with a group followed by pizza at a favorite restaurant?
Related
© 1997-2016 by Cumuli, Inc. All Rights Reserved. Published by
ThriftyFun
.
Page
generated on September 26, 2016 at 5:22:05 AM on 10.0.2.218 in 4 seconds. Use of this web site constitutes acceptance of ThriftyFun's
Disclaimer
and
Privacy Policy
. If you have any problems or suggestions feel free to
Contact Us
.