There are a lot of sites on the internet that have online advent calendars and a few sites with printables to make your own.
Information about Advent Calendars
Here's the history of advent calendars with a link at the bottom to the Advent Calendar Museum:
Online Advent Calendars
Here are online Advent Calendars which your kids or grandkids might like:
http://www.smile-a-day.com/advent-calendar.shtml
http://www.smmp.com/Advent/Advent.htm
http://www.holidays.net/adventcalendar/
http://acweb.colum.edu/users/agunkel/homepage/xmasweb/adventcal.html
http://www.woodlands-junior.kent.sch.uk/customs/Xmas/calendar/
Make Your Own Advent Calendar
This is an Advent Calendar that you can download .pdf files and print out:
http://www.janbrett.com/christmas_treasury_advent_calendar.htm
And another one to make:
http://www.ehow.com/how_11216_make-advent-calendar.html
This one has pockets to put small toys or candies in to sew:
http://www.sewing.org/enthusiast/html/eo_advent_calendar.html
If you have any good instructions or sites about Advent Calendars, please leave them in the feedback.
By guest (Guest Post) Flag
December 5, 2005
Electric December 2005, Watershed digital media centres widely acclaimed online digital advent calendar, which is now live at http://www.electricdecember.org offering a new and totally unique digital present including short films, games, animations and music every day from 1 Dec - counting you down to Christmas.
By guest (Guest Post) Flag
November 28, 2008
Personalized Online Advent Calendar. Free.
You can upload your own fotos and messages for each window.
It is also possible to download a PDF to print.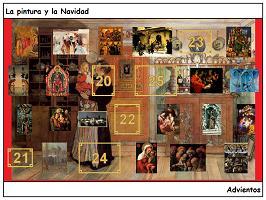 Comment