Dyeing Clothing in the Washing Machine
Changing or maintaining the color of your clothes can be done simply in your washing machine, but can also create a big mess. This is a guide about dyeing clothes in the washing machine.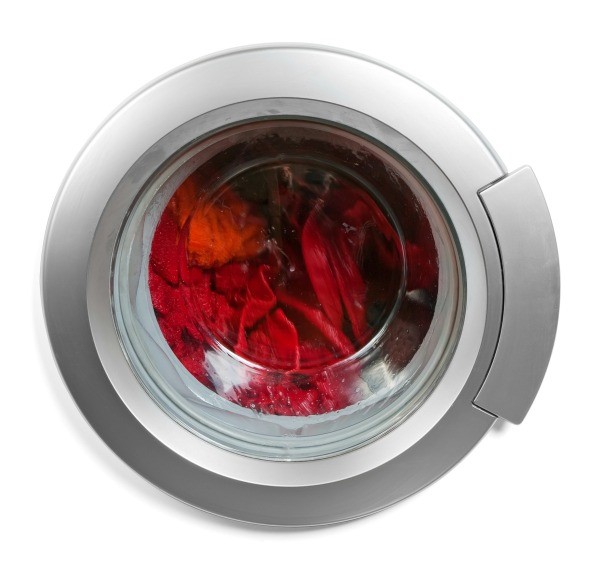 Filter

: All Articles
Sort

: Relevance
Why don't my clothes get dark enough when I dye them in the washer?
By Dayle from Memphis, TN
Answer
Was this helpful?
Helpful?
Yes
I don't know about the quality of other dyes, but I was not impressed with RIT. The colour on the box isn't even remotely what you will get. Their "Dark Green" is some wacky bluish greyish green, and this was after using two packs, salt and boiling water and soaking/stirring for two hours (the fabric was under 3 meters and an average weight cotton blend). Even their kelly green lacks intensity. I guess this is why RIT doesn't provide fabric swatches to craft stores - you would then know how crappy it would turn out and not buy it. I think the only thing this dye is good for is renewing the intensity of faded black clothing. That I've done and been happy with the results.
Reply
Was this helpful?
Helpful?
Yes
Read More Answers...
I have a large bright yellow bathroom rug that I'd like to dye, but don't know how to go about it. It does not have a rubber backing. Can I dye it in the washing machine? I'd like to dye it either red or black, but I'm afraid black would turn out grey and I don't know what red would look like. Any suggestions?
By Betty
Answer
Was this helpful?
Helpful?
Yes
I have re-dyed a small bathroom rug by putting fabric paint and water into a spray bottle and spraying the rug. I would guess that you might need to use white dye first to tone down the yellow. Let dry, and then attempt the color you want for the finished tone. I laid my rug outside on the grass or on a drop cloth. I diluted the fabric paint with water, it did not change the color, but allowed it to go through the spray-head on my sprayer. I let it dry in the sun. I ran the rug through a very warm dryer to set the color. I was happy with my results. I resprayed my rug when I had fading with the same color/water solution. I hope this helps you.
Reply
Was this helpful?
Helpful?
Yes
Read More Answers...
I have a front loading washing machine. I used to dye things in a top loading one. The material in question is too large for a pot. How do you use the dye in a front loading machine? The water does not come in till all the material is in it and it is weighed and then the water comes into it.
The amount of water added depends on how much weight is in it. I cannot think of a way of doing the valances. Does anyone know how to make it work without it becoming blotchy?
By jutta
Answer
Was this helpful?
Helpful?
Yes
All manufacturers of front loading washing machines have specific things in their manuals which they will warranty cover for.
The are very clear about NOT using dye in their product. They cannot assure you that your next load will not have residue as you cannot fill the washer with bleach water entirely to cleanse the machine.
Contacting one of the companies will get you the standard information they have their people tell you: that you cannot safely use their front loader machines for anything other than what is listed.
So, do it in a kettle on the stove top or beg a friend who has a top loader. Friends pay me to dye what they need. I have a top loader. The package of dye depends on a full washer load of water.
Reply
Was this helpful?
Helpful?
Yes
Read More Answers...
Are your teens and preteens begging for the hottest fall look known as "dirty denim"? All you need to do to make them happy is gather these materials and follow the steps.
Ingredients:
1 package Rit Dye Tan Powder
1/2 cup or 4 ounces Rit Dye Tangerine Liquid (optional)
distressed denim jeans, skirt, jacket or other items
rubber gloves
Directions:
Turn the washing machine on and let it fill with hot water. You want the water very hot, 140 F. You may need to turn your water heater to "hot" a few hours in advance to achieve this very hot temperature. If you adjust the water heater, warn all of your family members because water this hot can scald youngsters and elderly people in just a few seconds.
Add Rit Tan Powder to the water.
Submerge the jeans and or other items in the mixture and soak for 10 minutes. Close the lid of the washer to maintain the hot temperature.
Rinse items, wash and rinse again. You do not need to add soap.
Dry in the usual manner.
Repeat steps 1 through 5, this time with the Rit Tangerine Liquid to give the denim an added "dirty" look (optional).
After dyeing, clean the washing machine by running it through a complete wash cycle with detergent and 1 to 2 cups of bleach.
By Kathy
© 1997-2016 by Cumuli, Inc. All Rights Reserved. Published by
ThriftyFun
.
Page
generated on May 20, 2016 at 5:03:58 AM on 10.0.1.243 in 262 msecs. Use of this web site constitutes acceptance of ThriftyFun's
Disclaimer
and
Privacy Policy
. If you have any problems or suggestions feel free to
Contact Us
.