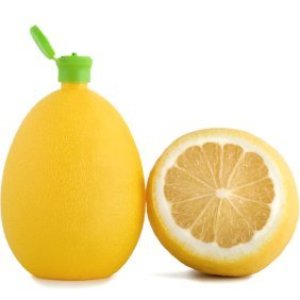 Lemon juice is a great cleaning agent, not only is it environmentally friendly but it also works. Lemon juice can remove stains, whiten clothing and also cleans brass and copper. This is a guide about cleaning with lemon juice.
Ad
---
Solutions: Cleaning With Lemon Juice
Read and rate the best solutions below by giving them a "thumbs up".
After I have squeezed a lemon for a recipe, I take the two lemon halves and rub them on the countertop to clean all the stains off it. I then throw the lemon halves into the garbage disposal and turn it on to have a sweet smelling and clean counter and garbage disposal.
By Sue from Norman, OK
Give a "thumbs up" to the solution that worked the best! Do you have a better solution? Click here to share it!
Questions
Here are questions related to Cleaning With Lemon Juice.
I have a lemon tree with many lemons. Can I clean a bathtub safely with lemon juice and baking soda? Any other uses for the lemons? Thank you.
By Pamela from Sun Lakes, AZ
Ad
---
---
Most Recent Answer

By christine [1]06/01/2009
Oh, oh lucky you. I would love to have a lemon tree. I drink lemon water all day and every day. Send a box or 2 my way. Lol. I hope you find the info your looking for. Good luck!
If you boil something in lemon juice does it work to get rid of mold and mildew? Is that true? Also, can you take lemon juice in a spray bottle and a hair dryer to the canvas of a pop up camper to get rid of the mold and mildew? i need tips on how to get rid of it quickly so i can sell the pop-up. Any help would be appreciated thank you.

Nena from Bradford, AR
Ad
---
---
Most Recent Answer

By Dan02/13/2010
Cinnamon oil. The stuff is expensive, but powerful. If you can figure out a way to spray a thin layer on the canvas, it will totally destroy any mold and leave everything smelling strongly of cinnamon.
Archives
Thrifty Fun has been around so long that many of our pages have been reset several times. Archives are older versions of the page and the feedback that was provided then.
A friend gave me a bottle of lemon juice that was outdated. I used it for a cleaner the same way I use vinegar, but it smells better. It makes a good rinsing agent in the washing machine to get out excess soap (put it in the softener cup). It also can be used in the dishwasher instead of dish soap for one of the cycles. I didn't try it on windows, but it should work as well as vinegar.
By Lynn
---
RE: Cleaning With Lemon Juice
I put lemon juice in the sink with my cutting board that was stained and now it is not stained. (07/07/2006)
By Trudy
RE: Cleaning With Lemon Juice
I used lemon juice and water to mop the floors (old wood with no varnish left on them). With kids and unvarnished floors they get really stained, really fast. I tried everything to get them pretty again. One day I found a bottle of outdated lemon juice and decided to use it to mop as more of a freshening agent, but to my surprise my house not only smelled wonderful, my ugly wood floors were pretty again. (09/04/2006)
By Jennifer
RE: Cleaning With Lemon Juice
The only show worth watching on Lifetime, is "How Clean Is Your House?" The ladies tested the dust off of a ceiling fan and it was positive for penicillin spores, which can cause lung cancer if breathed in over long periods of time, and they recommended cleaning it off with an old sock and lemon juice. The lemon kills the microbes/spores, so I do that at least once a month now. (09/04/2006)
By camo_angels
RE: Cleaning With Lemon Juice
I used it to clean a permanent marker stain. And it worked the best. I was out of Shout, 409, and hairspray. (04/01/2008)
By Sabrina Carrie
RE: Cleaning Plants With Lemon Juice
We are Dutch Lily growers established in Spain. Our Lilies were very dusty and with a lot of clay on the foliage. We sprayed with Lemon acid (granulate) and after only one treatment, the foliage was clean and shiny as a new car. (12/15/2008)
By Eric H.
RE: Cleaning With Lemon Juice
I use lemon juice on my stainless pots, pans, and my stainless steel sink. It makes it shine like new. You can add salt to the lemon juice for stubborn stains and it will not scratch. Baking soda is also good for stainless steel sinks and brass bottom pots, too. (03/05/2009)
By gbk