I have had a strange sensation in my left ear for 10 weeks. It is in the outer part of my ear and feels like a hair is in there at times and also a weird sensation. My GP prescribed some drops and said it was quite dry inside my ear. It could be eczema but it doesn't bother me inside my ear.

The drops did nothing for it and on my second visit she gave me Hydrocortisone cream, which also hasn't helped. This is driving me crazy. How can something in the inner part of your ear cause this feeling on the outer part of the ear (I mean the curly part)? Has anyone else had this happen or can anyone offer an explanation. My ear is not red or sore, just a sort of tickle sensation.

Margaret from UK


By margaret
Ad
---
By margaret 1 1 06/08/20110 people found this helpful
The tickle sensation has now gone although it did take almost one year, without any treatment i just felt it getting less intense, and hey presto one day it was gone. Hurry!
By vicardibly 08/18/20110 people found this helpful
Its funny because I suffer from this too, but I haven't put two and two together. It only happens when I'm driving. When I'm chewing gum, it doesn't happen. So that's the answer.
By kewl1985 05/07/20120 people found this helpful
Hey guys, did any of you get this diagnosed? I've been having the same sensation on the outer portion of my earlobe - the tickle sensation. It's annoying me.
By donnaa 07/20/20120 people found this helpful
I have the same thing at the outer ear opening 11 to 12 o'clock area. NOT in the ear but at the opening. It happens when I am at rest. It is irritating, like tingling or something crawling under the skin. It creeps me out! Im glad Im not the only one!
By Nwahs R. 03/05/20150 people found this helpful
I've had this, weirdly, on my left ear too. I've shaved multiple times on the area where it feels like there is a hair tickling or something. It's driving me literally insane. I've had it for years I cant get rid of it. I'm going crazy.
By Bonnie O. 05/16/20150 people found this helpful
Well, this is not your typical "doctor" answer, but I have the same sensation in my right ear sometimes, and I feel it is an angel letting me know they are near me. When you feel this sensation, stop and ask them if they have a message for you. Listen to any thoughts that come into your mind. It may just be an "I love you." or "I am with you again."
By Tim R. 09/17/20150 people found this helpful
I am having the same tickling in both ears for the last two weeks, I will tell you what is happening, but first I have been intrigued with ears for years, and have been reading people that have strange and becoming ears for myself. If you look at peoples ears and you see who they appear to be, weather they are famous or wealthy, or just noticeable ,but climbing a step up to be someone better than who they were, so here it is in a nut shell: you are turning to God, or something is coming into your life that you can defiantly work with you to better yourself and it may not go away, but when it does stop so do you or your destiny so have a great ride and enjoy life to the fullest. This is so hard to explain and I hope I have given you some closure, if not look at it a little closer then you will see why.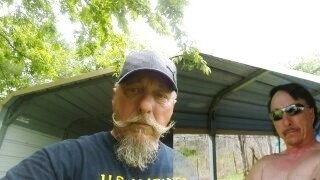 By Abigail A. 13 916 09/19/20150 people found this helpful
This may sound strange, but: see an acupuncturist. You need acupuncture on that ear.
Questions
Here are questions related to Tickling Sensation Inside Ear.
I have a tickling inside my ear. I've had it for 2 days now. It's really uncomfortable. Does anyone know what it is or how to get rid of it?
By XxsophiexX
AnswerWas this interesting? Yes No
---
Most Recent Answer
By Dorothy [79] 07/16/20120 people found this helpful
I heat a few drops of baby oil and let it cool a little and drop into my ears. Works for me.
---
It seems like I'm like a few others that are having a tickling sensation at the opening of their ear. It feels as if there's baby hair in there just continually moving all the time which creates a tickling sensation and sometimes a numb or tingling sensation. Is there any possibility to tell me what's wrong? Will I end up having a fungus in that ear? I am also using ciprodex ear drops. I was actually prescribed those ear drops for my left ear because my eustachian tube kept collapsing and I couldn't hear. When I blew air through my ears holding your nose as we all know that did the trick. It would pop my ears and I could hear for a second and then it would collapse again. I also heard from that ENT doctor that I had a retraction compartment. I let him see my ear with my nose closed and blowing popping my ears that way he can see if maybe there's something going on in the place where he couldn't get through when it was closed and that's when he said I had a retraction compartment. It was wrong which is BS. I don't know any ideas.
AnswerWas this interesting? Yes No
---
Most Recent Answer
Archives
Thrifty Fun has been around so long that many of our pages have been reset several times. Archives are older versions of the page and the comments that were provided then.
I have had a strange sensation in my left ear for 10 weeks. It is in the outer part of my ear and feels like a hair is in there at times and also a weird sensation. My GP prescribed some drops and said it was quite dry inside my ear. It could be eczema, but it doesn't bother me inside my ear.
The drops did nothing for it and on my second visit she gave me hydrocortisone cream, which also hasn't helped. This is driving me crazy. How can something in the inner part of your ear cause this feeling on the outer part of the ear (I mean the curly part)? Has anyone else had this happen or can anyone offer an explanation. My ear is not red or sore, just a sort of tickle sensation.
Margaret from UK
---
RE: Tickling Sensation Inside Ear
OK, I refuse to feel weird about saying this one! Is it an invisi-hair? One of those ultra pale, ultra thin hairs people sprout in weird places. LOL Mine was on my hand and I swear I lived with a ghost for a two week period, cause it felt like someone touching the back of my hand. I also produced one close to the side of my nose, and it took me a month to see it. Sit in the sunshine and use a good magnifier mirror, or a good friends younger eyesight. (12/03/2008)
By Dedeswrkshop
RE: Tickling Sensation Inside Ear
Possibly it's your sinuses being aggravated. (12/04/2008)
By cookwie
RE: Tickling Sensation Inside Ear
First off, you're not crazy and you're not the only one experiencing this "deep ear itch." I have the same problem. Like you, I got prescribed the ear drops and cortisone. The ear drops seemed to help for a little while, but when they ran out, I was back at square one. The cortisone was just too messy - yuck! Who wants a glob of goop in their ear?
I'm already visually impaired, so I don't want to endanger my hearing by digging deep enough to scratch where it "really" itches. My solution might not help you, but maybe you'll find it worth a try. If you use dandruff shampoo, try this the next time you wash your hair: get your hair soapy with the dandruff shampoo and then rub it into your ears, too. When you rinse, be sure to let the water run into your ears. Even if the itch is on the shell of your ear, this could help. I hope it does. (12/05/2008)
By JustPlainJo
RE: Tickling Sensation Inside Ear
My son had a small 1/2 inch hair in his ear from a hair cut. He complained for weeks about this, a strange noise and a tickling. The Dr. suggested flushing the ear out with water in a needleless syringe and after several squirts out came a tiny hair. The feeling is gone. (12/20/2008)
By Susan
RE: Tickling Sensation Inside Ear
I've had the tickling for a few months. I just started looking online for information. On one site someone suggested that she gets relief by pushing her tongue on the roof of her mouth just behind her front teeth. I tried it and it works! (12/27/2008)
By Cyndi
RE: Tickling Sensation Inside Ear
I have had this annoying sensation a few times these past 2 years, lasting weeks, sometimes months, with each episode. It can drive you nuts. I was "tickle-free" for months recently and then last week it started again. The night before, I had put silicone earplugs in my ears because of my husband's snoring and I can't help but think that this may be the cause otherwise it's too much of a coincidence! Right now, I'm waiting until the tickling goes away again, and I'll experiment one more time to see if the silicone earplugs cause it. I may be totally off mark, but it's worth sharing, just in case all of you are earplug users. (02/25/2009)
By Angela
RE: Tickling Sensation Inside Ear
I wear a night guard (bite plate) because I grind my teeth in my sleep. When nothing worked to stop the maddening itching in and around my right ear, my wife suggested that I try wearing the night guard during the day. I was skeptical, because my TMJ problem had caused pain in the jaw and temple areas, but no itching sensation. It worked! I asked the ENT specialist who had examined my ear (and found nothing), and he said that TMJ can cause some strange symptoms. He had not heard about itching before, but he said TMJ was probably the cause. (03/18/2009)
By ronsard
RE: Tickling Sensation Inside Ear
Hi once again. I'm sorry to say there doesn't seem any answers to this problem, I have been free from it for almost 10 months and out of the blue I have just started to feel this again very slightly. My only answer is to massage behind the ear gently and also move the whole ear around in a gentle movement this I feel may release a nerve or pressure within the ear. Also try relaxing your jaw as clenching your teeth may cause this sensation who knows? Good luck. (09/16/2009)
RE: Tickling Sensation Inside Ear
A friend of mine had this years ago. She ended up going to a doctor who isolated a nerve that was causing the trouble, and they used a laser to do surgery and cut that nerve. She has had no trouble since. (10/20/2009)
RE: Tickling Sensation Inside Ear
I know that this might sound crazy, but "chew gum"! It works for me and I have been suffering with the tickling sensation for over a year. (02/04/2010)
By Larry