By suzanne 277 750 Flag
December 18, 2007
I like this. I was needing a quick simple cookie to put into my gift basket and now I have one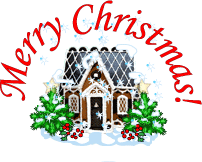 December 18, 2007
Would the sugar crystals melt during the baking process? The sugar cookies can also be decorated after baking. Place them on a cooling rack, and as soon as they're cooled, brush on some corn syrup which has been thinned with a little bit of water. Then sprinkle on the sugar.
By guest (Guest Post) Flag
December 18, 2007
No, the sugar doesn't melt during baking. The cookies flatten during baking, though, but not overly so. Kids & adults alike gobble them up.