One of my family's favorite cookies is also the easiest for me to make this time of year. The recipe is called Santa's Buttons. All you do is take prepared sugar cookie dough (homemade or bought at the store), roll into 1 1/2 inch balls and then roll into red and green colored sugar. I do a dozen red and then a dozen green, continuing to alternate until the dough is gone. Bake according to recipe or package directions and you're done. Easy as that!
By Karen in NH
View More Christmas Recipe Family Traditions
Share Your Christmas Recipe Family Tradition
Ad
---
By suzanne 278 750 12/18/20070 people found this helpful
I like this. I was needing a quick simple cookie to put into my gift basket and now I have one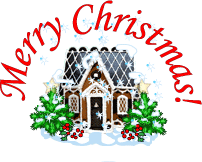 By mcw 80 1,753 12/18/20070 people found this helpful
Would the sugar crystals melt during the baking process? The sugar cookies can also be decorated after baking. Place them on a cooling rack, and as soon as they're cooled, brush on some corn syrup which has been thinned with a little bit of water. Then sprinkle on the sugar.
By Karen in NH (Guest Post) 12/18/20070 people found this helpful
No, the sugar doesn't melt during baking. The cookies flatten during baking, though, but not overly so. Kids & adults alike gobble them up.
By Donna B. (Guest Post) 12/19/20070 people found this helpful
Thank you for the cookie idea, great one for kids. Also thanks for the other ideas. Merry Christmas . Donna B.