By guest (Guest Post) Flag
November 16, 2006
Does anyone know if this works on puppies too?
By guest (Guest Post) Flag
September 27, 2008
I'm not sure but it wouldn't hurt to try, because it is working on my kittens.
By guest (Guest Post) Flag
October 30, 2008
I tried this on my 2 week old kittens and I have not seen fleas on them since...It's cheap since wipes under $3 a container in most places. I also bought lavernder baby shampoo to bathe them in since it is tear free.
June 18, 2009
I have never tired the wipes I thought about it but I tried the Dove dish soap and it worked. A baby kitten found my home and at first I did not see fleas but then I noticed a few. It was amazing it worked.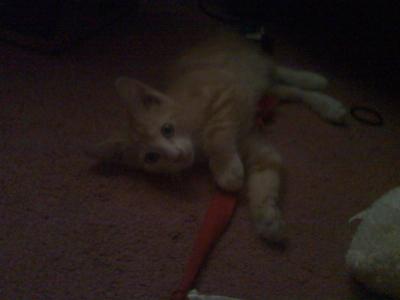 By NEWFIEGIRL 8 421 Flag
December 15, 2012
Dogs/Cats are not born with Fleas attached to them. Please check the environment they are bred in including their parents before they arrive. And animals have been known to physically kill their off-springs if they detect any foreign smell on them. I don't intend to be an alarmist but these are the correct facts. Check with your Veterinarian.
By jkmclark2011 1 Flag
May 16, 2013
Do you think the baby wipes would work for a baby squirrel? I found a baby squirrell and it has fleas very badly.