Christmas Bell Decorations
Make shiny bells to hang on Christmas trees, easily, recycling household stuffs like scraps of paper, newspaper, and used gift-wrappings.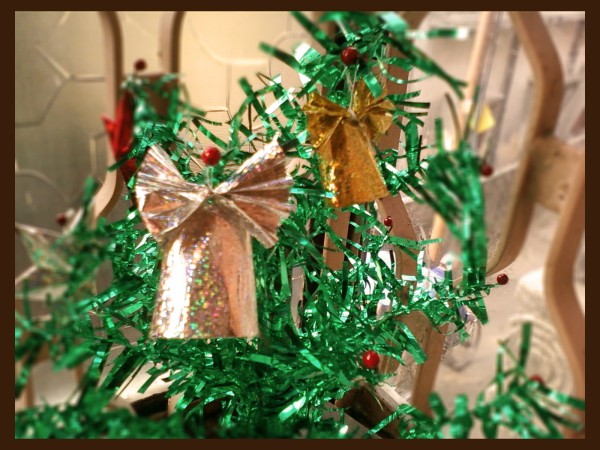 Approximate Time: less than an hour
Supplies:
paper (the stiffer the better :)
newspapers
gift-wrappings
thread and needle
scissors
glue and cellotape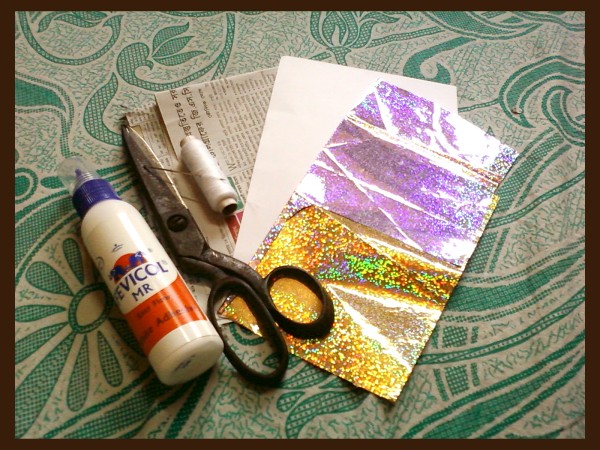 Instructions:
Crumple some newspaper and wrap it all around with thread, forming a tight, small ball, as shown.
Take a piece of paper, long enough to wrap around the ball, and glue it round the mid-part of the ball, forming somewhat of a cone shape.
Cut off its base to even it out, so it can stand.
Wrap the bell with some shiny gift-wrapping.
Fold a small piece of gift-wrap alternately, as shown, and tie a thread tightly around its middle (leave some length of thread free to use it to hang the bell).
Glue it to the top of the bell.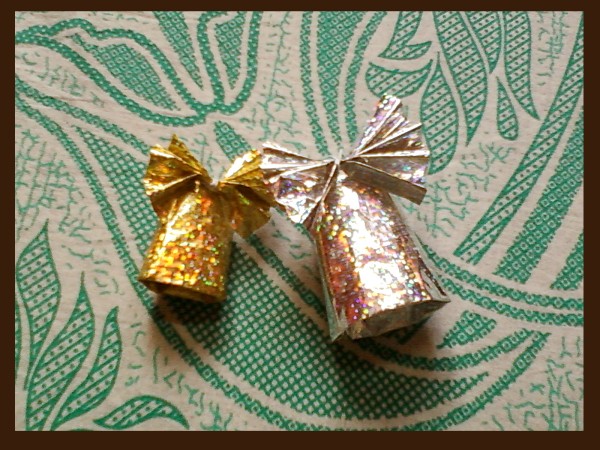 And...it's done! Similarly, by using different dimensions for the ball and varying the colors of wrappings, whole arrays of colorful bells can be made :)
By Gunja from West Bengal, India
Feedback
Read feedback for this post below. Click here to post feedback.

By
12/29/2011
These are really cute! They look like bells and I love the 'bow'. Great instructions-easy to follow and I think this is something I could make with the grandson (8yo).

Thank-you for posting this, I'm printing it so I can have a hard copy to follow whilst doing the project:)
Post Feedback
Add your voice to the conversation.
Related Guides
Related Posts