Updating Rusted Chrome Shelf
Recently, we replaced our leaking toilet and took the opportunity to paint the bathroom. The chrome shelving unit that was over the toilet was very rusted and looked terrible at the bottom. It did have nice glass shelves at the top and we wanted to make do for a bit longer before the expense of replacing it too.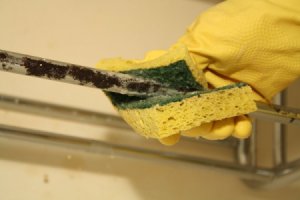 We took it down and scrubbed it with Bar Keepers Friend, which is a great product for cleaning metal and surfaces and removing rust. Unfortunately, the rust had eaten into the coating and was never going to be entirely clean looking. Besides this, the scrubby sponge scratched any remaining shiny coating.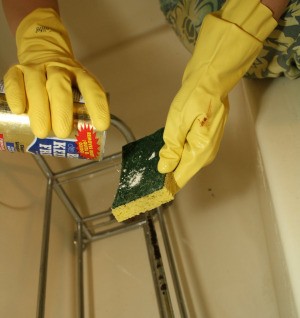 After we had removed as much of the rust as possible, we took the shelf outside and spray painted the damaged bottom section with metallic silver spray paint.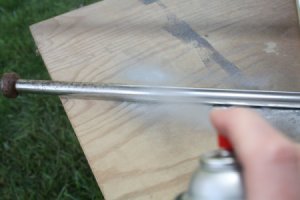 The paint covered the damaged areas pretty well and the shelving unit lasted until we were able to replace it inexpensively.
By jess
Feedback
Post Feedback
Add your voice to the conversation.
Related Guides
Related Posts