I need a frugal way to get fleas off dogs that stay outside.
Ad
---
Recent Answers
Here are the recent answer to this question.

By Terri (Guest Post)10/19/2008
Please I need help. My kids are getting eaten alive and I have bombed the house and everything. Someone please help me. The dog is being torched with these fleas. Help


By Otaku_crusader (Guest Post)09/19/2008
My cat had a very bad flee infestation, we began the treatment by just washing him with regular human shampoo, and have found that only Suave Humectant shampoo kills all the eggs. We had tried regular suave, head and shoulders and a few others but this works best, and it doesn't have the toxins of flea dips or shampoos. It also soothes irritated skin, begin by thoroughly soaking the cat and then work a lather, you will see blood in the water, don't panic like I did, its from the eggs breaking open and releasing their food supply, continue to lather and rinse until the water runs clear and then use a preventative method such as front-line or a flea collar.

By Piper (Guest Post)06/07/2008
If you put a little tea tree oil in any other shampoo ans a little vinegar it helps fleas get off your dog.

By (Guest Post)06/07/2008
Take a 1/2 cup of buttermilk, some leaves from a lemon tree and about 1/4 teaspoon of baby powder. Mix these ingredients together and refrigerate for 45 minutes. Remove from the fridge, stir once more and place in the middle of the room. After about 2 days, any fleas should be drawn to the mix and your problem should be solved

By (Guest Post)05/28/2008
I always get the triazacide spray for outdoors and spray all around the yard. hen I take the ortho flea tick and ant pellets and spread them thickly in the grass and on the patio and water the yard really well. Every time it rains or you water the grass the yard is treated again by the pellets. You also have to spray some indoor flea spray on their bedding or wash it and spray furniture and carpet as well. Hope this helps it got me out of flea city last year. LOL

By DIANE04/27/2008
Sprinkle table salt on your carpet and leave on about 15 minutes then vacumn. Repeat the process everyday until you don't see or FEEL the fleas. Also, put a small light, like a night light or lamp with a bowl of water under it at night; magic, you'll wake up with dead fleas in the bowl. I have heard that Dawn is not the detergent to get rid of fleas but the green soap such as Palmalive or a dedorant soap that is green. Citrus soaps and conditioners are excellent especially if the skin of your pet is inflammed. My dog's skin was so inflammed I made Glycerin soap, the melt and pour kind, very easy and added peppermint oil, tea tree oil, and citus oil. I don't think it makes the dogs happy but if they knew it was ridding them of fleas I'm sure we'd see a smile. I bought some Citrus Suave Conditioner and it was soothing and helped keep the fleas at bay. One more thing if you do not treat the bedding, your yard and house you will be fighting a loosing battle--these days the summers are so hot and in some part of the country the winters aren't cold enough to kill them.
Thanks to everyone for all the remedies! If you'll notice most of them are alike but the good thing, we are in this together, when one doesn't work go to another kind.
Thanks friends,
Diane""

By Kelly (Guest Post)11/01/2007
Can you use the vinegar on cats?

By trish (Guest Post)09/18/2007
What is the very best thing for fleas my two dogs never ever had them till we moved. Now my pour dogs are bleeding from being so itchy. Can anyone help please? I can't see them suffer like this.

By Laure (Guest Post)09/12/2007
Can I use olive oil on my dog to kill the fleas? I put some on his paws and the fleas died. Does any one know it it would be OK to put it on his entire body? Can I use this on my cats as well?

By Bonnie Williams (Guest Post)08/29/2007
I have three cats, two are Persians and they have three 1 week old kittens and one is a 19 year old cat. I also have two dogs ,a dachchoo ans a rottie, they all have fleas and nothing i have tried works. Trips to the vets, flea baths every two days, sprays, and powders. My concern is the newborn kittens although they are fat and really lively, they have fleas. What do I do?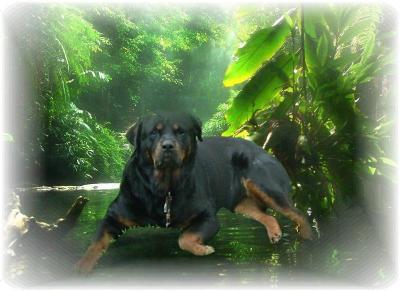 By sally (Guest Post)07/29/2007
"Ticks can be removed by placing a drop of lighter fluid, alcohol (such as whiskey), or gasoline on the tick's body and waiting for the tick to drop off. "

Editor's Note: I wouldn't recommend either lighter fluid or gasoline for the skin. Besides being very flammable, it is toxic. The whiskey or another type of alcohol would probably be all right.


By (Guest Post)07/24/2007
What is a good flea remedy solution for my cat and what do I do with everything that she naps on (the carpet, chairs, in windows, etc.) as I do not want the small children to get sick. Also, what should I do to protect them (the small children) from getting sick from the fleas?

By April (Guest Post)07/03/2007
I was just wondering what remedy would be safe for a pregnant dog (Pomeranian)?
I live in Mo and the fleas are bad right now.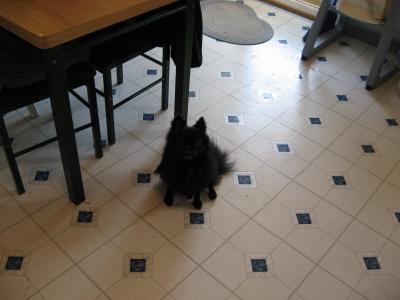 By TejasToolMan (Guest Post)06/15/2007
hmm i tried the laundry borax, 1 entire box to cover the garage floor of this rent house I bought, here it is day 4 and the lil boogers are still jumping and playin in the borax like it's just snowed 2 inches in texas.... so tonight I dumped a quart of table salt in with the mix in hopes of wiping out the town in the garage... maybe there is just an abundance of them but I have hope and trying all you fine folks have posted as I have lots of time to tease the lil boogers before a dose of malathion next week ;) I had to cheat somehow as they seem to be laughin at me... thanks all for the advice!

By michele nelson (Guest Post)01/21/2007
i had lice once i got it from school and i washed my hair in vinegar and they were gone within a couple washes. I tried the lice shampoo but it did NOT work. use vinegar it is cheaper and works way better!

By michele nelson (Guest Post)01/21/2007
i also have used vinegar it really works good for curing fleas and ticks.i have used it on my little mini dachshund and my cocker spaniel


By Latt (Guest Post)11/03/2006
When washing your cat, put him/her neck deep in water, then use a flea brush and give his/her head a good combing! Afterwards sprinkle him/her with apple cider vinegar, it helps prevent eggs from hatching.
Away with the fleas!

By Amy (Guest Post)10/21/2006
I heard that lemon is also a good flea deterrant, is this true?

By green_eyes491@hotmail.com (Guest Post)08/29/2006
how to rid my chi and home (carpet) of fleas
shirley

By jackie (Guest Post)10/17/2005
I will try the flea remedies, I also have been told that rats and mice do not like mint. Put some mint oil on a cotton ball and put it where the problem mouse is coming in. I also want to know why I can't use pennyroyal on my dog. I understand not to use do to miscarriage risk but are there other risk. I mixed the pennyroyal with almond oil, using only a few drops of the pennyroyal.

By Ashley (Guest Post)09/05/2005
While on the subject of Fleas, Don't use any Hartz products on your animals. I used a spray for my cats and they got so sick they almost died. Just some advice, if you doubt me just go to http://www.hartzvictims.org.

By kaley. (Guest Post)08/30/2005
does dawn soap realy get rid of fleas on dogs

By kaley. (Guest Post)08/30/2005
does dawn soap realy get rid of fleas on dogs

By Momnancy88 (Guest Post)07/22/2005
The Dawn bath Does Not work. I have tried it several times on my pugs and they still have as many fleas as ever within a few hours. They are house dogs, but I do not have a flea problem in my home. They go outside. and fleas seem to just love them. I have also sprayed my yard. Any other home remedies I might try? Thanks

By leaderdogpuppylily (Guest Post)02/08/2005
Tea tree oil... this is what we use with our dogs, if you have an organics store or even going to a place that sells shampoo you can purchase a cheap shampoo that has tea tree in it this will solve your problem...

By SOUL_SISTER (Guest Post)01/25/2005
i have a remedy that works every time. Bath that dog in a mixture of viniger,bi carb of soda sugar and some soda water. spray it on that dog and TICKS BE GONE. Amen sister.

By joan dalton08/02/2003
dust low horizontal surfaces of house with Borateen (or the more expensive Boric Acid). Vacuum floors after a few days. The powder, in corners of house, will stay active as long as it remains there. I would not dust your pet with this, nor would I allow it to remain where animal is over a long period of time. This is purported to kill the eggs, too. I think the eggs hatch every week for a few weeks, so you might want to keep it on the floor for a week before vacuuming.

By Kathleen Bennett06/16/2003
From The Spay/Neuter Incentive Project and Sanctuary's web page:
(website)http://www.snips.8m.com/(/website)

First off: A healthy, natural food diet can help to reduce the chances of infestation. If you haven't started your companion animal on a natural diet, do it now, supplementing with garlic and brewers yeast. Healthy dogs/cats seem to have a better immunity from fleas and ticks.

Immediately after seeing flea number one, wash the dog/cat who was hosting him. I avoid flea shampoos, and just use a health store quality dog/cat shampoo. They drown the fleas living on the animal without leaving toxins behind on her skin. To give an effective flea bath, an important shampoo tip is to wet and lather the animal's neck first. Once his body gets wet, the fleas will attempt to migrate to his face, where they're harder to treat. The soap lather around his neck will keep them contained. Leave the lather on your animal companion for a good five to ten minutes.

Next step: wash and dry every piece of bedding to kill any larvae or adult fleas harbored there. Roll the bedding tightly so that you don't leave a trail of eggs on your way to the laundry! Vacuum every nook and cranny in your home and discard the bag immediately.

In the yard, scatter a product called Diatomaceous Earth. (Check the weather report and make sure that there's no rain coming for the next few days before you use it.) It's available at most lawn and garden stores; be careful to buy the type used for the lawn and not the kind used for swimming pools. DE is another mechanical (non-chemical) flea killer. (It's actually the skeletons of teeny little sea creatures.)

It causes the fleas to lose their body moisture - so they dry up and die. I've also used this in the house, but it tends to be a bit messy. Though it's not toxic, if you do use it in the house, make sure the area is well ventilated. I made the mistake of breathing in DE dust, and, trust me, it really gets into your lungs and makes it difficult to breathe. That's also why I won't use DE directly on the animals, though that's recommended by some.

Simple Recipes for Flea Repellents

Herbal repellents work well to repel fleas. Make an herbal infusion by adding a handful of dried herbs (available in most health food stores) to a tea pot and fill with boiling water. Let the "tea" set overnight, and then strain it into a spray bottle. Recommended herbs include southern wood, rue, rosemary, sage, cat mint, eucalyptus, and leaves from the black walnut tree. Start with just a small amount to make sure the dog/cat can tolerate the herb.

Make Your Own Herbal Flea Collar
Choose an absorbent collar for your dog/cat, such as the widely available heavy-duty woven nylon collars. The collar will absorb essential oils; no additional collar is needed. Essential oils that repel fleas and ticks include citronella, rosemary, and rose geranium. Buy only 100 percent pure essential oils, and using an eyedropper, put just one or two drops on the collar.

Repeat each week. Some animals are very sensitive to the strong smell of essential oils, so start with just one drop and increase to two if they seem to tolerate the smell. If ticks are the biggest problem, use rose geranium; for fleas choose citronella if for a dog, but not for cats.

Caution:
· Pennyroyal shouldn't be used around dog/cats, especially pregnant dog/cats.
· Cats are sensitive to citrus, so avoid citronella.
· Make sure not to get the essential oil in the dog/cat's eyes or directly on their skin.

Flea Repellent Pillows
Dried peppermint, eucalyptus, bay leaf herbs, marjoram, eucalyptus, rosemary, sage, clove buds.

Crush your botanicals well and fill a muslin bag or use it in the cedar chip mixture of your dogs bed. The muslin bags can be placed near your dogs bedding area.

Tick Spritzer Blend
2 drops of Lavender, Basil, Lemon, Opoponax, Eucalyptus
1 tea spoon apple cider vinegar
1 tea spoon vodka
1 cup of dried marjoram, eucalyptus, rosemary
2 cups of water

Flea Spritzer Blend
2 drops of cedar wood, lemongrass, rose geranium
1 tea spoon apple cider vinegar
1 tea spoon vodka
1 cup of dried peppermint, eucalyptus, bay leaf herbs
1- 2 cups of water

Add the essential oils and vodka in a bottle, tighten the lid and shake well. Once the mixture blended (should turn white), add apple cider vinegar. If you have some herbs mentioned above you can make an herbal tea to use in your spritzer.

Boil 2-4 cups of water and remove from heat. Add your dried herbs in the water and let is simmer for 30 minutes. Once cool, drain and use instead of plain water in your spritzer. If you are using an herbal tea, this mixture must be kept in the refrigerator as the herbal teas have the tendency to go bad faster.

Once you have your spritzer you can use this by gently spraying it in to your dog's coat, legs, tummy and back. Rub it in well and apply it as necessary. Do not use any of the essential oils on your dogs face or around nose, ears and eyes. Respect the sensitive nose he/she has and go easy when using aromatic substances such as essential oils.

Natural Insect Repellent
By Rev. Debra L. Moore, D.N.
(as posted to the Wellpet list)
Our 13 cats and 3 dogs are kenneled in 1/4-acre pens (apart from each other) and were being eaten up until I did one very simple thing. I tore up an old wash towel or two and soaked them in an equal combination of the essential oils of pennyroyal and citronella then suspended them inside their 'houses' and around the fencing. The flying critters went away very quickly.

As a temporary repellent you can also rub the fresh leaves of pennyroyal, rosemary, eucalyptus, lavender and/or wormwood on both your own and your pets' skin.

The strongest herbal repellents that I know of for fleas, ticks, chiggers, mosquitoes and gnats are: citronella, eucalyptus, pennyroyal, rosemary, rue and wormwood.

The milder ones are basil, bay, lavender, sage (watch sage if there is an epilepsy problem), and thyme oils or herbs.

I also make homemade flea collars that are very simple. Find some large gauge yarn, macrame jute, linen pillowcases (that you don't mind shredding) or anything that is pliable and you are able to braid, is natural and will absorb.

Braid a 'collar' to the size of your pet.

Prepare a mixture of the following essential oils, in these percentages: eucalyptus-70%; citronella-20% and; pennyroyal-10%.

Dip the braided 'collar' into the oil combination and loosely put it on the animal.

At times I even weave fresh herbs into the collar and then take an eyedropper and put the oils onto the collar. When the smell dissipates, refresh it with more oils.

I have also found that by densely growing fennel and basil around the pet area and placing some of the fresh herbs in and around their homes (inside there beds, on the floor, etc.)- fleas go nuts and leave. They called it strewing many, many years ago and I firmly believe in it.

Also the flowering fennel (dill, too) will attract the beneficial wasps that take care of the creepy-crawlies around the garden.

Caution, make sure you know what you are doing when working with oils?..these are extremely potent and are not for the uninitiated to use.

By Susan Sanders-Kinzel [9]06/02/2003
Tip for a cheap remedy for killing fleas on pets.

Apply DAWN dish washing liquid while bathing pet(s) and you will see fleas dead on contact.

Bonus: No harsh chemicals. It also works on killing wasps on contact. Just mix a solution of DAWN liquid soap to a small amount of water into spray bottle and spray... DEAD!!

Good Luck!!
Christine

By amber06/02/2003
Use one quarter teaspoon of vinegar to one gallon of water when watering your dogs. This will deter fleas, ticks,and other assorted bugs. You can also use vinegar in their bath water to speed up the process. To keep fleas from the general area use soft pine needles stuffed in an old pillow-case. It will help when used as a bed for their house.
Answer This Question
Add your voice to the conversation. Click here to answer this question.