I made a 9 x 13 cake for the base of the car and made a 8x8 cake for the roof and windows. After cutting the top of the smaller cake at an angle, I centered it on top of the bigger cake, then decorated it using a toy race car as a model. In mine, I used Oreo cookies for wheels.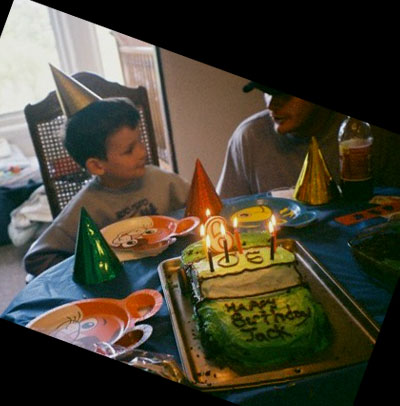 By Shan
Ad
---
Feedback Forum
Feedback about this article is posted here. Want to contribute? Click above to post feedback.

By Tammy Mohl [1]05/06/2005
WOW! What a cool cake!!! You did a great job. I wish I could make a cake that neat! What a lucky boy. I bet he loved it!!
Post Feedback
Add your voice to the conversation. Click here to share feedback.