Crafts Made With CDs
I have so many CDs from my daughter growing up. I need ideas on what to make or do with them. I don't want to throw them away, but my daughter no longer wants them.
By Joy from Montgomery, AL
Answers: Crafts Made With CDs
Read answers for this question below.
The art teacher at the school where I work uses them every year to let each student decorate for a christmas ornament to hang on the tree in our foyer. Lots of schools have websites where you can contact them to ask.

To the person who wrote that turning CD's into crafts was Tacky, You are wrong. It is a lot better then just letting them go into the trash. I have different thrift shops save them for me because someone donated the CD's to them and it was ones they could not use.
I think that they might be of more use if you donated them to charity. They would then be used instead of being "tackified" by crafting with them.
I use the sodering iron and make the holes, string in cord, hang outside where needed as scare crows. They twirl and swing in the breeze and help keep the varmits out of the garden.
I turn mine into centerpieces or cake toppers by adding figurines to the center. This is my own creation.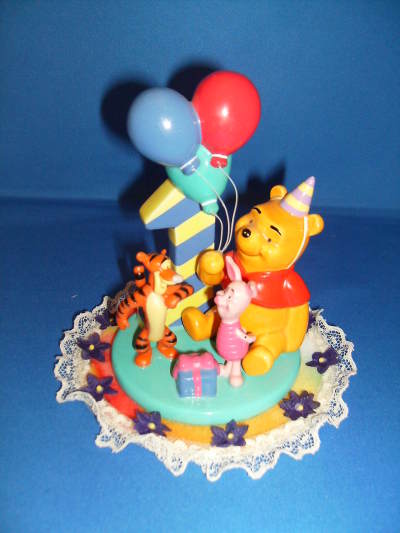 Besides the craft ideas archived below, you could always see if someone else wants them. I've offered old CDs/DVDs to teachers at my daughter's school. Depending on the content, a daycare or church might also appreciate them.


Use them for coasters. Hang them on the porch with streams of crystals hanging from them--drill holes around the bottom to clip on crystal streams or old silver ware for a wind chime, or hang with long strips of colored fabrics for a wind sock. You could glue two together vertically and paint with plastic-paint to make a snowman wind sock, drill holes in bottom for strips of brightly colored cloth or plastic to blow in the wind.

You could do a music theme room using the cd's as a border around the room. Good luck. :)
Answer This Question
Add your voice to the conversation. Click here to answer this question.
Related Guides
Related Posts