Give a Dry Cleaning Certificate for a Wedding Dress
This tip is for an unusual wedding gift. I have heard many new brides complain that after the wedding when they are just starting out, they do not have the money to get their dress cleaned and stored. It can be very expensive, so a gift certificate to a dry cleaners would make a really good gift. Someone who is especially close to the bride or several people could combine to give her the certificate.
By Elaine from Belle Plaine, IA
Feedback
Read feedback for this post below. Click here to post feedback.

By
05/30/2010
Just a note.
99.9% of wedding gowns cannot be drycleaned. It would completely destroy the dress. So the $200.00 you think your paying for drycleaning, the cleaner is scrubbing the soiled spots with dish soap, throwing it in a normal double loader washing machine and hanging it to dry. Cost .5cents for soap. $4.00 to wash. and $10.00 for time/attention spent physically touching the dress. I agree the storage some cleaners do is worth the money. But make sure you are paying for what they are doing. I know this because I have owned a drycleaners for 10 years. My wedding gown wouldn't fit into any washer, I washed and rinsed it in my mothers swimming pool in the back yard (minimal chlorine add at the time).

I've seen too many brides get ripped off. I actually did my neighbors gown as a wedding gift. I washed hers in a plastic tote bin and boxed it up nice. The box itself can cost upwards to $100.00 empty. So if you get your dress back and you just paid 100.00, and the box looks really cheap, and, your dress is not wrapped in acid free tissue (stops fabric from yellowing during storage). Then I would be extremely suspicious that you did not get what you "think" you paid for, and/or offered as a wedding gift.

By Tiffany (Guest Post)
02/07/2008
This is a fabulous idea! I will definitely use it! I wish I would've had that. It took me a year until I could afford the $150 to get it cleaned and preserved. And by then there was one stain that had set so they couldn't get it out. :( Once again, this is a great idea!

By Tonya (Guest Post)
12/23/2007
This is a wonderful idea, and I actually had someone do this for me, She took my dress the next day and dropped it off at the dry cleaners and in about a week, I had my dress back folded, in a display box that looked like a treasure chest. It turned out beautifully. I was so thankful.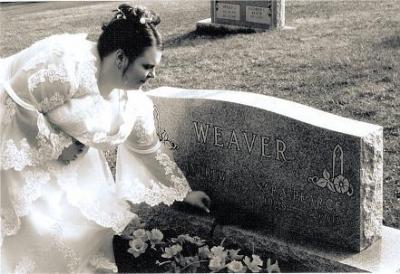 By
12/06/2007
I just contacted a local dry cleaner to see if they offer gift certificates, and they do! I'm adding it to my alternative gift registry for my wedding. Thanks! I never would have thought of this!
Post Feedback
Add your voice to the conversation.
Related Guides
Related Posts