Will a spider plant survive outside in a flower garden in the winter and come back in the summer?

Hardiness Zone: 5b
By Fred
Ad
---
Recent Answers
Here are the recent answer to this question.

By Coquito06/27/2011
My spiders are loving it outside this summer. We'll see if they survive the winter. I'll cover them from the Pennsylvania snow.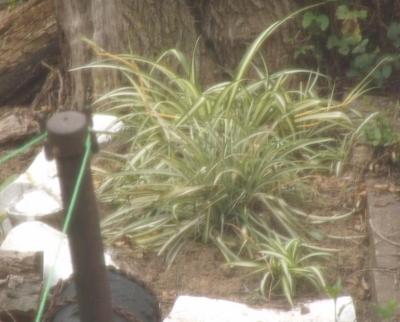 By ROSE11/03/2009
I live in South Carolina. Will my spider plant make it threw the winter outside? I live about 40 miles from the coast.

By jeannette [3]10/22/2009
It will not survive in Ohio, I leave mine hanging on the back porch all winter, but then I LIVE in South Fla. and we never even get frost. jjs

By MIMI (Guest Post)11/12/2008
My spider plant has never been inside. It lives in a long plastic planter on Californias central coast. Its has gone past root bound, has been divided, and flowers regularly. I am now trying to determine where to plant it in the garden- because the spiderttes keep trying to root in the leach field.. This plant turned almost translucent when we had several hard freezes last winter but came back even stronger.

By Marcus (Guest Post)08/06/2008
Hello!
I live in Varna, Bulgaria (zone7b) on the black sea coast. Spider plants just LOVE it in the summer. Could I keep them outside during the winter in the containers?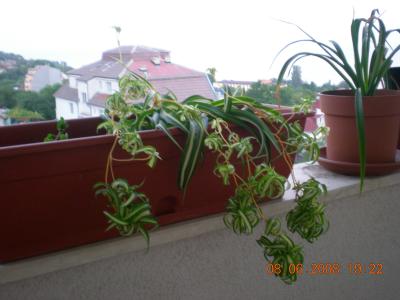 By susan [5]05/31/2008
Winter in Akron, OH? NO.

By Jan Yofee [12]05/14/2008
No, they can't. I live in your area.

p.s.
Extra info:
Tip burn in spider plants is usually caused by chemicals in the water. If you are using city water for your plants, undoubtedly, it has been chlorinated and very likely has been treated with fluoride, either of which will cause the burn. Using rainwater or distilled water will take care of this problem.

By (Guest Post)05/08/2008
No, houseplants do not survive the winter in the midwest. Bring it inside.

By Satellite88 (Guest Post)05/06/2008
My backyard patio is lined with spider plants. Here in Florida I cover the spider plants with sheets in the winter when we are due for a hard freeze or frost. They always survive with the covers. Of course I remove the covers as soon as the temperatures are above freezing. They are hardly little plants.

By Danialle [3]05/06/2008
I now live in Montana, zone 5 also. My spider plant didn't make it through the winter. Thankfully I have several others.


By Sherry [36]05/06/2008
I live in WA and I put my houseplants out in May and bring them in late August. They seem to love it out there and turn very lush.

By ELLIE (Guest Post)05/05/2008
Not sure if this applies because I live in Australia. However my area is zoned cool/temperate. Winter here now, and my spider plant is in it's pot on the (uncovered) balcony, and is doing beautifully.


By Pris (Guest Post)05/05/2008
I live in South Texas and have left my spider plants out. They seem to freeze back a little but give them water and a little fertilizer stick after frost or freeze and they come right on out....just a pretty and green as before. I don't cut the old off until green appears.

By Sandra Martin (Guest Post)05/02/2008
I had a Spider Plant that was left outside all winter. I did not take care of it as you can guess. I left it alone and it came back on its own.
Questions
Here are questions related to Can a Spider Plant Survive Winter Outdoors?.
I live in Savannah, Georgia and would like to know if it can live in the winters here. It has been outside since I got it about 7 months ago.
By Lauri
Answer This Question
Add your voice to the conversation. Click here to answer this question.