Craftsman Riding Mower Keeps Stalling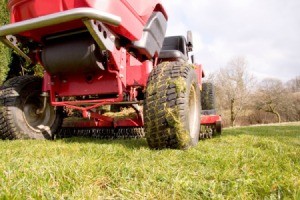 It is very frustrating when your mower keeps stalling. Sometimes you can make the repairs yourself. This is a guide about
Craftsman riding mower keeps stalling
.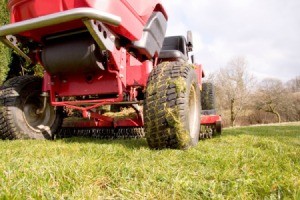 Questions
Ask a QuestionHere are the questions asked by community members. Read on to see the answers provided by the ThriftyFun community or ask a new question.
I have a 24hp Craftsman Briggs and Stratton riding lawn mower. It will start up and run in choke for a minute, then it dies. I have drained the tank and put fresh gas in. I have sprayed carb cleaner in it. If I keep spraying carb cleaner it will continue to run. I can't figure out. Any suggestions?
August 15, 2016
0

found this helpful
Best Answer
Fuel Filter needs to be changed out. It's either dirty or water has gotten into the system. It's blocking the gas from reaching the carb. Other than that, check the carb jets.
August 28, 2016
0

found this helpful
Best Answer
The piece at the bottom of the float bowl needs to be replaced. Had the same issue. Drain the fuel, then undo the from the bottom of the float bowl and replace it. About a $20 fix.
October 7, 2016
0

found this helpful
Best Answer
I have had simular problems with my old craftsman. I have figured out my problem. I took the fuel filter and cleaned it along with the fuel lines. When you put gas in it, over time, sediment sinks to the bottom of the tank. Then later, the sediment gets sucked into your lines witch can clog your gas filtering system. The engine isn't getting the gas it needs for the amount of air it intakes which can lead to stalling.
October 17, 2016
0

found this helpful
I have similar problem is this the sensor in the bottom of the carburetor bowl.
Read More Answers
You can start the mower, but if you release the clutch or engage the mower deck the engine will die.
June 13, 2016
1

found this helpful
Best Answer
The kill switch may be faulty or completely dead. There is one under the seat and one on the brake pedal. Replacing both switches is best.
September 25, 2016
0

found this helpful
My Bolens Ride-on starts & runs & drives fine but when you engage the mower deck the engine wants to stall.
Related Content
(article continues below)
I have a Craftsman garden tractor with a 54 inch mower deck - model 917.28749. The engine runs fine, but it stalls whenever I engage the drive (all speeds) or engage the mower. If I release the brake quickly I can get it to lurch forward a foot or two, but it still stalls. What should I look for?
May 23, 2016
0

found this helpful
Best Answer
I had the same problem with my LT 1000 Craftsman riding mower. I tried everything I could think of. What finally worked for me was a new gas cap AND a new fuel solenoid located on the bottom of the carb bowl. No more problems. I don't really think the new cap fixed it but wrote that in anyway. The old fuel solenoid saw a little sticky when pressing down on the valve on top of it. Hope this helps you. It did me.
April 27, 2016
0

found this helpful
I had this issue on my Craftsman riding mower it was a relay switch. I had a scrap rider that I took the relay off and the problem was fixed.
I have a 12 HP craftsman riding mower. When it gets hot it begins to miss a stumble. If I continue to use it I have to have it choked, if I keep going it then stalls. What do you think is causing this?

Teresa from Green Lane PA
July 12, 2009
0

found this helpful
Best Answer
After reading another post about stalling in here, I think I found the answer. Mine (16 hp) would stall the same way, after about 20 minutes. I loosened the gas cap and it kept going. I think the vents on the cap are clogged, which prevents the gas from going through the line. I will clean those or get a new cap.
June 29, 2010
0

found this helpful
Best Answer
Thank you. I had changed everything on the lawnmower, and was having problems with my lawnmower stalling. I had adjusted the idle speed screw and the idle mixture valve; but nothing worked. Then I read the post about the gas cap. Wow! The light turned on. I had lost my gas cap. When I took my lawnmower apart, I found my gas cap hid under the dash. I had started using my gas cap again. I immediately went outside and removed the gas cap. I mowed our front lawn without the mower stalling. Thank you! My next option was to call a mechanic. I had about decided to buy a new lawn mower. I can not believe it was so simple.
By guest (Guest Post)
Flag
July 19, 2008
0

found this helpful
I have the exact problem! Old craftsman which I get about 20 mins of mowing and then its starts stalling. I increase the throttle and it will normally go another 30 secs but will stall. I have to let cool down for hrs before mowing again. I have been able to increase the mowing time by using the lowest possible throttle position but will eventually stall.
By guest (Guest Post)
Flag
November 6, 2008
0

found this helpful
I would clean your valves.
Read More Answers
My Craftsman 6.5 hp lawn mower runs on prime then stalls immediately. I replaced the plug and filter. I am getting the same result any Ideas?
By Brian from MA
September 15, 2010
0

found this helpful
Best Answer
Just before this problem occured, were you getting heavy black smoke out of the exhaust?
I am thinking you have a bad carb. The newer carbs today are all one piece. they arent made to last. Try replacing the carb. Shouldnt cost more than $14.
March 11, 2016
0

found this helpful
Best Answer
If nothing else works, look for your fuel bowl underneath the carburetor. You'll find a 'bolt' on the bottom of the bowl. Drain fuel tank 1st, then remove this 'bolt from the fuel bowl. You'll find that the 'bolt' is what's commonly referred to as a 'banjo bolt', and will have a small hole in the top, and 2 smaller holes on the sides where your gasket/washer is on your banjo bolt. Clean any foreign matter out of this bolt, blow it clean, and re-install. See if that won't work to keep it running, as those holes in your banjo bolt is what allows the fuel to flow freely into your carb.
I have a Craftsman 18.5 twin that will start but only run for a minute or two then die. If I use the choke, it still quits running. If I smother the carb with my hand, it chokes it enough to run a little longer. I replaced the fuel filter and cleaned the carb. My thinking is that something gets hot and cuts the flow of fuel. Also, it's gravity fed and the vent on gas cap is clear.
I have a 24 HP. Craftsman mower, with only 15 hrs. After riding it 1/2 hour to 3/4 of an hour it backfires and shuts wown. After sitting 10 minutes it restarts and shuts down again. Sometimes I rev the engine up and down and it corrects itself.
By Robert P from Jacksonville, FL
My Craftsman lt1000 20 H runs until it gets hot and then the engine quits. I've changed the fuel pump and the air filter. Could it be vapor lock? If so how do I fix?
By Terry H.
My Craftsman riding lawnmower stalls when I ride it after a few seconds. Then it won't start till I charge the battery again. What's the problem? The battery is new.
By Donna
November 24, 2011
0

found this helpful
How's the spark plug?
In This Guide
Categories
Guides
More
Categories
You are viewing the desktop version of this page:
View Mobile Site
.
© 1997-2017 by Cumuli, Inc. All Rights Reserved. Published by
ThriftyFun
.
Page
generated on March 30, 2017 at 9:15:56 AM on 10.0.2.236 in 6 seconds. Use of this web site constitutes acceptance of ThriftyFun's
Disclaimer
and
Privacy Policy
. If you have any problems or suggestions feel free to
Contact Us
.