Q:
I have several of these trees growing in my yard. They are volunteers, meaning they just grew up on their own. I live in the Pacific Northwest (Western Washington near Puget Sound). New ones grow up around the largest tree. They have some white flowers in the spring and the fruit shown in one of the pictures is about the size of a jumbo olive and olive shaped or plum shaped.
The foliage is green to maroon. They are pretty trees, seem to come from one root. These have volunteered in my vegetable garden where I use compost.
Does anyone know what kind of tree it is?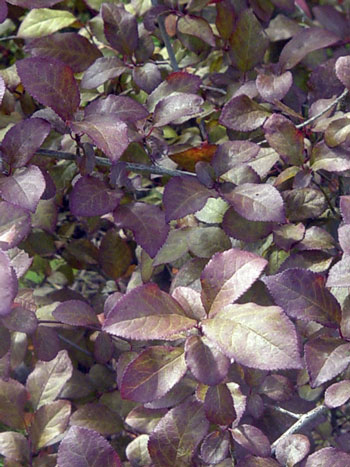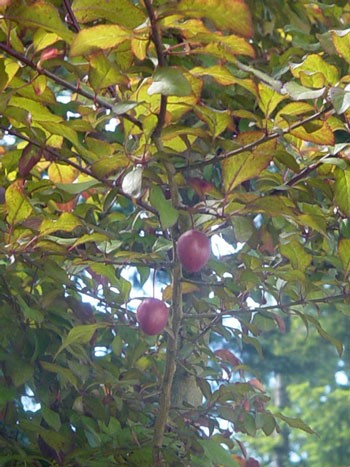 Susan from ThriftyFun
A: Susan,
What a gorgeous tree. How tall is it? At first glance it looks like an ornamental plumb tree to me. I would advise taking a small branch bearing a fruit to a nearby nursery for identification. I have a similar looking tree in my yard (only with maroon bark) that produces tiny sour crab apples. I have never had it identified. The apples are too small and sour for eating, but the area wildlife seems to love them! Try this website to help narrow down your search-http://www.plant-care.com/1565-fine-flowering-fruit-trees-guide.html
Ellen
We are giving away $200 in Amazon gift cards for people who answer questions on ThriftyFun in February! Click here to find out more...
About The Author: Ellen Brown is our Green Living and Gardening Expert. Click here to ask Ellen a question! Ellen Brown is an environmental writer and photographer and the owner of Sustainable Media, an environmental media company that specializes in helping businesses and organizations promote eco-friendly products and services. Contact her on the web at http://www.sustainable-media.com
Add your voice! Click below to answer. ThriftyFun is powered by your wisdom!
Add your voice! Click below to answer. ThriftyFun is powered by your wisdom!