Question:
I live in zone 5b in Colorado. What flowers and vegetables grow well here?
Hardiness Zone: 5b
Amanda from Lamar, CO
Answer:
Hi Amanda,
Normally, gardening in Zone 5 means many plant choices. However, gardening in Colorado comes with some unique challenges. One is your climate. The other is you soil. Your higher average elevation means greater sun intensity, dry winds, low humidity, and weather that can change on a dime. Plant selection is definitely going to be a key factor to a successful garden.
So is amending your soil. Colorado soils tend to be heavy clay and higher on the pH scale than many plants prefer. Soils also tend to be high in calcium carbonate, which ties up the iron in a form that makes it unavailable to plants.
My advice for getting started in gardening is to explore the Colorado State University's Extension Agency website. Here you will find detailed information on growing vegetables and ornamentals in your climate at your altitude. Check out these links:
A Master list of helpful publications on the state site:
Ask a Colorado Master Gardener:
Prowers County Extension Site:
More good resources are your local libraries and bookstores. They are sure to have regional gardening guides full of information on which plants work best in your climate and how best to manipulate your soil and microclimate.
Have fun!
Ellen
About The Author: Ellen Brown is an environmental writer and photographer and the owner of Sustainable Media, an environmental media company that specializes in helping businesses and organizations promote eco-friendly products and services. Contact her on the web at http://www.sustainable-media.com
Ad
---
By LMcCay420 (Guest Post) 04/11/20080 people found this helpful
Look at these links:
County Extension Directory http://www.ext.colostate.edu/cedirectory/allcounties2.cfm
Colorado gardening http://www.coloradogardening.com/q&a_veg.htm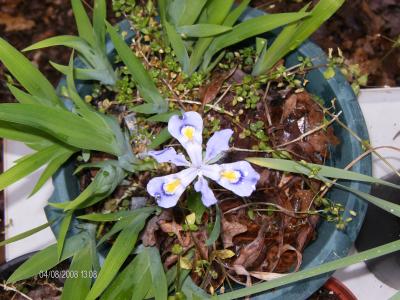 By Kim Churchman 3 1,277 04/12/20080 people found this helpful
The suggestion given about your local county extension agent is an excellent one. They have booklets to give you and connections to volunteer garden advice givers ('master gardeners') right in your town. You live in a great area for growing with minimum disease and pests. Do call them. They will also have connections to local garden clubs and they are really fun people to chat with and do projects with.