I have seen patterns for making Rag Rugs out of plastic handles bags. I can't crochet and would love for someone to give me the pattern for knitting such a rug. I am definitely a step by step person.

Thanks in advance.
Aquarius from Ontario Canada

By Marie
Ad
---
Recent Answers
Here are the recent answer to this question.

By melody_yesterday [213]02/10/2007
there are some nice bag crafts here -- baskets are awsome !
http://www.flickr.com/photos/25458302@N00/
i didn't see any "how-to" though

if this link doest work
in flickr type in "tire lizard" in the search box & search everyones photos - theres a garden lizard made from an old tire tread on a rock ...in THAT persons photo stream there are bag crafts - sorry for all the extra to do - i dont know why the links don't work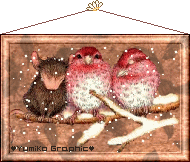 By Coreen Hart [73]02/05/2007
Step 1: How big do you want it to be? Take actual measurements. Step 2: Get the knitting needles and plastic strips you plan to use, cast on 10 stitches, and knit until it's square. (Most of the patterns I have seen call for cutting grocery bags into 2" wide strips, cutting in a spiral around the bag to the end.) This will tell you how many stitches you need to cast on for the width. It will also tell you how many rows you need for the length. Step 3: Cast on using the European method so it won't curl up at the end, and knit away! Good luck! I have one that's been an outside mat for 4 years. The kitties hogged it so much I had to move it off the step so we could go in and out the front door!

By Faye Mulkey [2]02/04/2007
I came across this site.It may help.Good luck,sissa12

http://www.bivens.ca/knitted_rag_rug.htm

By Ashley02/04/2007
i found this tutorial to be helpful when i tried my hand at plastic bag knitting:
http://www.diynetwork.com/diy/cr_ne ... cle/0,2025,DIY_13768_3059465,00.html

also be warned that the bags can stain your knitting needles. i found that one out the hard way.

By Judith Walker (Guest Post)02/03/2007
I got a bread bag rug years ago from an older lady that I thought was braided. It could have been crocheted. I do know how to do both but I don't know where to start. I am working on braiding terrycloth rugs now. When you find out how to knit a plastic bag rug, I would love to know how you do it.
Answer This Question
Add your voice to the conversation. Click here to answer this question.