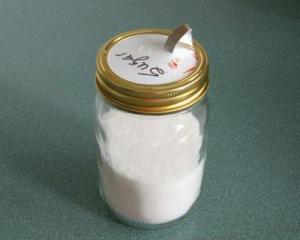 When finished with an empty cardboard salt container, cut the whole round top piece off and measure to fit a canning jar ring. Trace and cut with the flat part with scissors to fit a pint canning jar. Fill the jar with sugar, then cut a second one from a second empty salt container for non-dairy coffee creamer. The pour spouts make for easy access to your sugar and creamer.
*If desired, half pint jars can be used instead of pint jars.
Source: my grandmother
By Monica from Cortez, CO
Ad
---
Feedback Forum
Feedback about this article is posted here. Want to contribute? Click above to post feedback.

09/24/2012
Great idea!

By Trish Mastriano [1]07/24/2011
What an excellent idea! Thanks so much for sharing with us! Generally, I put the box of salt directly into a canning jar as I do with a lot of products. I like to see at a glance what I have & how much. This will make dispensing items so much easier. Now, I have to call upon the neighbors to save their salt boxes for me! lol
God Bless.
Trish in CT

By Marg [3]07/23/2011
Also cut the bottom out of the empty salt box to the same size and place it over the existing spout cut-out and replace the screw top of the canning jar. That will make it safe for travel and none of the contents will spill if the spout accidentally opens. =D

By Sheila [3]07/23/2011
Awesome idea! When I get some empty boxes, this idea will be used in our camper!

By linda [2]07/23/2011
Love canning jars, but if you'd rather have plastic, re-using Parmesan cheese containers works for this type of thing, as well.

By Elizabeth07/23/2011
What a neat idea. Can't wait to do this. Thanks!

By Ann Winberg [282]07/23/2011
Excellent-a thinking! My kind of recycling and one I am sure going to pass on. Thanks.

08/22/2010
Hate Litter,
God Bless you for posting a picture and seeing, rather than reading about it, makes me want to just go ahead and make one for the remaining salt I have and then use it for something else once it's gone! Why wait, eh? ;-)


By Litter Gitter [119]08/21/2010
I fiinally emptied a salt box and made a top for a jar. We love it!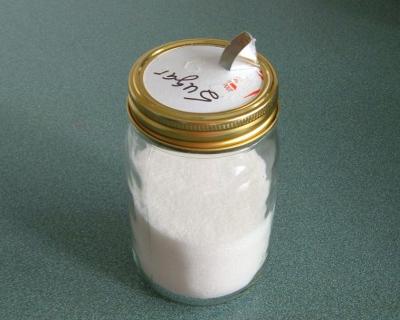 By Litter Gitter [119]07/21/2010
That's a good idea. I'll surely try it. Thanks.

07/21/2010
Very clever, unique and frugal idea! Thanks for sharing it! :-)
Post Feedback
Add your voice to the conversation. Click here to share feedback.