Answers: Making Photo Book Marks
Read answers for this question below.
Jules0988's idea is great! Once you've coated both sides press well along the edges, cut along all edges and then use a hole punch at the top. I thread jute type string or ribbon with a bead and then tread through the punched hole. I've given away my entire collection of photo bookmarks but here's a photo of a chop stick wrapper I made into a bookmark.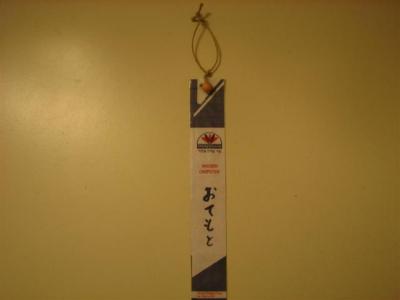 I use a clear shelf liner to laminate things I want to keep nice. You can find it pretty inexpensively in the department where the shelf liner is kept at WalMart. Just measure out how much you need to cover both front and back, cut , then carefully remove backing paper. Lay the object on the sticky side and fold over to completely encase and smooth out from the middle to the edges. It works great and I have been using this method for many years. Hope this helps you. Jules
Answer This Question
Add your voice to the conversation. Click here to answer this question.