Getting Rid of Gnats in the House
Answers: Getting Rid of Gnats in the House
Read answers for this question below.
Poor but Proud hit the nail on the head. I put hedgeapples in last fall because I heard they run spiders off. But no one admitted they draw gnats, big time! I did research, came across the apple cider vinegar but it called for a dab of oil. It took about a week, I changed the vinegar/oil ever few days, but they got rid of them. Never again will I try the hedgeapples.
Get some cups/styrofoam or plastic, and fill 2/3 full with applec cidar vinegar. Drop in 2-4 drops of dishwashing liguid. This breaks the surface adhesion of the liquid.

The knats will dive for the vinegar, and drown. Sure Cure!

http://www.thriftyfun.com/tf91727863.tip.html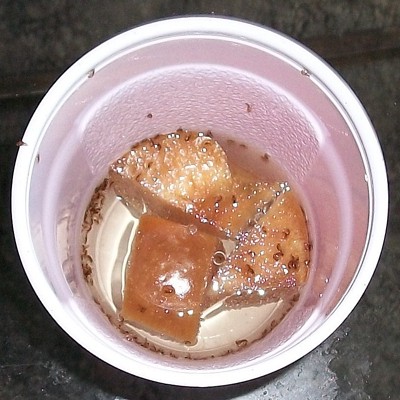 Put some apple cider vinegar in a pint jar with a lid, poke a few holes in the lid and the gnats will go right in and cannot get out! Change every few days!
Try spraying with mouthwash. Place into spray bottle and put fine mist on them. I use Listerine on mosquitoes and flies on the carport and it works. Why not gnats?
Answer This Question
Add your voice to the conversation. Click here to answer this question.
Related Guides
Related Posts