Finding a Veterinarian That Accepts Payments
I need to find a vet that will take a small payment now and let me pay off the remaining amount with monthly payments. I only have like 60 dollars now. My kitten has to be seen by someone or I am sure he will die. Please any information will be helpful at this point. Thanks
By Latricia from Taylorsville, Utah
Add your voice! Click below to comment. ThriftyFun is powered by your wisdom!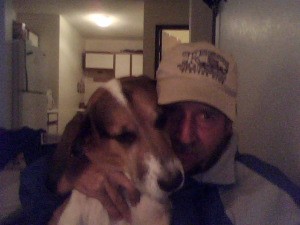 I need some vet help, but I can't afford any payments until next month and I'm not sure my dog will live that long without help. My dog got into the trash and I think he swallowed a bone so now he's bleeding out of his rectum.
I just got laid off my job and my unemployment barely covers my rent. I'm not sure I can take the heartbreak of my dog passing away. He's a good boy.
By Ken
June 24, 2011
0

found this helpful
Best Answer
Call your regular vet (or other vets listed in your area) and see if he/she can help, given the circumstances. I have found that it never hurts to ask, especially when it involves one of my family. Good luck and try!
June 24, 2011
0

found this helpful
Best Answer
Another mention about the Care Credit card. I applied the Humane Society I go to and had the card in less than 30 mins. You can apply online. Since your not working, perhaps someone can help you out with a co-signature if need be. Call you local humane society, perhaps can give some resources that can help you out. Your dog needs to be seen asap.
June 25, 2011
0

found this helpful
Best Answer
Go to humanesociety.org for a list of assistance programs.
July 12, 2016
0

found this helpful
I have a cat lost a lot of weight and poops all over the house. Plus he cries all the time. When he lays on the couch he won't close his eyes. l don't have the right now. please help
July 21, 2016
0

found this helpful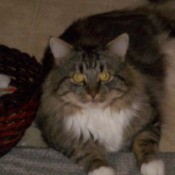 I need to find a vet that will work with me financially, my cat is very ill and I am a retired and on a low income.
By Alice J.
November 3, 2011
1

found this helpful
Best Answer
I am lucky that I have a vet that I have been taking my pets to for years. Because of this, I was able to get my cat taken care of by making monthly payments. I just asked if I could make payments and he said yes. However, in the front office it says payment required when service is rendered. So, if I were you and don't have a regular vet, I would let my fingers do the walking and go through the phone book and call every vet there is and ask them if they will take payments and explain that you are low income and your pet is sick. Good luck and God bless.
November 3, 2011
0

found this helpful
Best Answer
Have you tried calling around to the vets in your area asking for help? I did that and found one who helped me with my elderly Boxer. I cleaned kennels and walked boarding dogs to repay the vet for the discounted service, it was a real blessing to me and my old fellow.
Good luck, I hope you can find someone to help!
November 3, 2011
0

found this helpful
Best Answer
Check with your local animal shelter. They may know of programs that can help you.
November 3, 2011
0

found this helpful
I had a vet in Wimberley TX that took a series of post-dated checks that they deposited on the date of the check. It was a blessing, but, on the other hand, I've had vets & animal hospitals who couldn't care less! Just depends on the humanity of the person!
November 3, 2011
1

found this helpful
My sister's dog needs a vet. He has something seriously wrong with him. His testicles are swollen. He has fluids coming from his back leg and the head to his penis is swollen to the size of a golf ball. She did take him to the vet's, but the vet diagnosed him with the wrong thing and gave him the wrong meds. The fluids come from his penis when he pees, so it is not just pee. My sister really needs to take him to a vet that will do payments cause he is a very good dog.
By Samantha
September 29, 2012
0

found this helpful
Best Answer
I don't know of any that do payments, but your dog needs to go to the vet regardless.
September 5, 2012
0

found this helpful
Your sister needs to get this dog to the vet now! This is a life and death urgent situation and the dog needs to be seen immediately. Honestly most vets don't do payments anymore.
Most will suggest you make payments via Care Credit, which is a credit card that offers 0 percent interest for several months depending on the amount billed. This can range form 6 months to 18 months. Seriously, she needs to get the dog in today, or she could lose him. You can apply for Care Credit online, other than that she can call around but honestly it will be hard to find a vet who will take payments, especially an emergency vet.
We had to go the CareCredit route when our dog had about of HGE, it saved her life because otherwise we couldn't have afforded the $4500 it costs to treat her. http://www.carecredit.com/
September 10, 2012
0

found this helpful
Please use common sense-when something appears as serious as this is, don't write to a website. Get your pet to the vet!
July 15, 2016
0

found this helpful
My dog not feeling good since Wed. He's not moving as much not eating vomiting today I can't afford a vet live on once month income need a vet that will work on payments we are getting worried
My cat Smokey is a 4 year old male and we had him fixed about 2 years ago. Smokey has been puking after he eats and it's been going on for almost 2 weeks. I really can't afford medical treatment for him and I was hoping you could recommend a vet that will take monthly payments.
By Joanne C
March 16, 2013
0

found this helpful
Ask friends and neighbors if they know of a Vet that takes payments. Then try calling Vets and telling them about your situation. You could offer to work in exchange for treatment. Try calling animal rescue groups, sometimes they can help. In the future set aside a small amount monthly for Vet. bills. They are inevitable. Good luck.
My puppy is in need of care. I think she has an ear infection and she stumbles when she walks. I think something is wrong with her back leg, too. I don't have money, but I can make monthly payments. Claty
August 17, 2013
0

found this helpful
Call several Vets and ask about payment plans. Most have something called care credit that spreads payments over time. It does not charge interest. But you need to have your dog seen ASAP. Ear infection can affect the inner ear and destroy the balance mechanism. When it is affected it is a life sentence for the animal. It cannot be cured.
Get to a Vet now or take the dog to the humane society. You will have to surrender him but he will be treated. Some humane societies will treat you dog without surrendering him for a reduced rate. You will need to call and ask. But whatever you do, do it now. Good luck to you.
August 22, 2016
0

found this helpful
got to petmeds.com order small bottle of ear meds . same as vet charges a ton to see pets for Zymoc Otic 1.0%.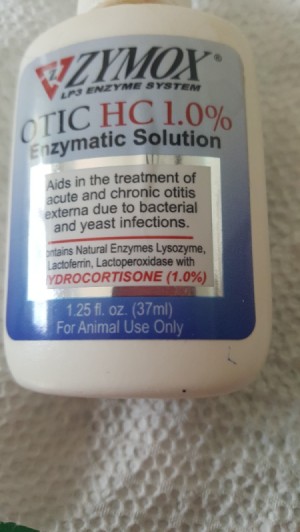 I need help paying a veterinarian to see my dog and he is sick! I can afford payments, but not all at once. Is there anyone that takes payments?

By Iris from Sacramento
Answers:
Finding a Veterinarian That Accepts Payments
You'll have to call some veterinarians in your area and ask the same question. (06/29/2010)

By MCW
Finding a Veterinarian That Accepts Payments
I just go and let them do all they want, then I tell them I can pay 50 or 100 today and then pay it off later, just don't tell them.
They are not going to advertise that they take payments.
Also, pet insurance might be an option, but a savings account you put a certain amount or the same amount the pet insurance would have been works too.
I recently had two dogs in for 400 each.
Blessings.

Robyn (06/29/2010)

By Robyn Fed
Finding a Veterinarian That Accepts Payments
I think that some vets now have a credit plan you can sign up for, ask about that. It isn't a credit card, it is a payment plan to pay your bill monthly. (06/29/2010)

By jwrh626
Related
You are viewing the desktop version of this page:
View Mobile Site
© 1997-2016 by Cumuli, Inc. All Rights Reserved. Published by
ThriftyFun
.
Page
generated on October 24, 2016 at 8:00:06 AM on 10.0.1.8 in 10 seconds. Use of this web site constitutes acceptance of ThriftyFun's
Disclaimer
and
Privacy Policy
. If you have any problems or suggestions feel free to
Contact Us
.