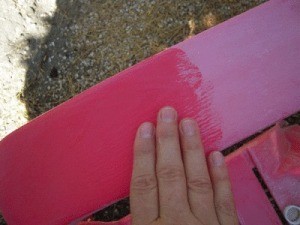 I have done this with my plastic Adirondack chairs, and it works. Clean off dirt by hosing the furniture down or wash with soapy water and a rag. Dry off your chair. Wipe mineral oil on it with saturated cloth or use your hands (the oil will actually help soften your hands at the same time). Wipe off any excess oil. The chair (or whatever furniture your working on) will look shiny and new.
We get dust storms here, so I need to rinse off my chairs at least once a week. I oiled mine several weeks ago and it still looks pretty good. You may need to reapply when it starts looking dingy again.
Have fun restoring your outdoor plastic furniture!
By Joanie from Palm Desert, CA
Ad
---
Feedback Forum
Feedback about this article is posted here. Want to contribute? Click above to post feedback.

By Joanie [1]06/28/2010
Beth, since you wipe off any excess oil, there is no 'oily transfer' onto your clothes. You could give it a good 'wipe down' with a rag, to make sure it's 'dry', your furniture will still look like brand-new!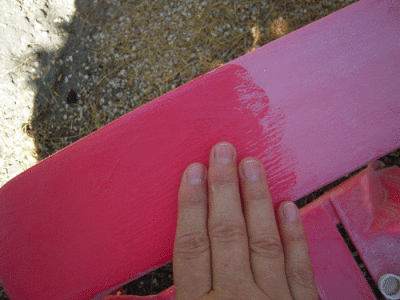 By Beth [25]06/23/2010
I have a question. This makes them look good, but what about transfer when you sit in them?
Post Feedback
Add your voice to the conversation. Click here to share feedback.