My daughter has put in 13 years of hard work in school and received many awards. Here are some of her high school ones: National Honors Society, placed top 10 all 4 years, Student of the Month in Sophomore year, received awards all 4 years, Honor Roll, perfect attendance as a Senior, also received 3 scholarships and a grant.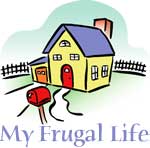 She has been involved in after school activities (newspaper, SADD, President of Student Council, tutored, etc.). She has also been volunteering at our church: CCD teacher's aid for 3 years, in the Youth Group, helping at a homeless shelter, House of Hope (for battered women and their children) and other fund raisers for the church as well as Sacraments (baptism, reconciliation, First communion).
I'm very proud of my daughter in all that she has done. All she has asked of me was to let her have a graduation party with my family. Yet I couldn't afford to do this. So I got together with my sisters and mother asking if, instead of giving my daughter a graduation gift, they would each make a buffet dish so that we all could let my daughter have her graduation party. Having the great family that I have, they said yes. So she gets to have her party with the family that I couldn't give by myself. Sometimes it's worth it to put your pride aside and ask for help. Great ending!
LRP from LWL, MA
Do you have a frugal story to share with the ThriftyFun community? Submit your essay here: http://www.thriftyfun.com/post_myfrugallife.ldml
By linda
Ad
---
By Firefly 1985 (Guest Post) 05/25/2007 Flag
Tell your daughter congratulations from me. And congratulations to you for raising such a wonderful daughter to be proud of.
and let me congratulate you on giving your wonderful daughter the greatest gift of them all , the love of her precious family . no matter how humble your simple meal it would mean more to her than all the money in the world or any fancy "do" NOTHING is more important than the love and support of your loved ones and is something that money simply cannot buy , well done and she is lucky to have such a marvellous mother as you

carol xxxxx England
By sandy blevins 94 40 05/25/2007 Flag
i am proud of your daughter and i dont even know her. she sounds like a wonderful young woman. i am glad she got what she wanted the most, some time with her family. most kids these days want a car or something very expensive like that. best wishes to her in her future im sure she will go far.
By karen zetzer 18 42 05/25/2007 Flag
You should be very proud. I have a very similar situation. My son is graduating after struggling with dyslexia all thru the years. He has wonderful grades, has been class vice president all thru high shcool, holds down 2 or 3 jobs while in school and has been accepted to the University of Akron in Ohio. I am proud beyond words. Our financial situation has really fallen into the ground the last few months in finding out that my husband has pancreatic cancer. He can't work and needs a $40,000 plus surgery and we have no insurance. It made it impossible to throw a party which he didn't really want anyways. He just wanted something small. Out of nowhere my mother who is driving two and a half hours to be here offered to make some food. Next my son's father wanted to bring a cake and some of our favorite pizza from my home town. My mother in law wanted to make food and bring plates. It was like a gift from God to me. I don't have the money for any of it and didn't ask for a thing. They just all called and offered. We will be able to have a small gathering of family and a few friends to show my son how proud we all are of him.
By Lynda (Guest Post) 05/27/2007 Flag
This is wonderful and most worthy. My heart goes out to those who have no family or relatives. I know quite a few. This is where the charities can help with food donations. The festivities may be smaller, but no less appreciated in this case. I know you are grateful to God for His blessing upon your family.
: )