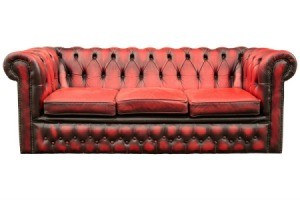 Questions
Here are questions related to Removing Musty Smell From Leather Furniture.
How do I get rid of a mildew smell on my leather furniture?
By Juiceman
I have had a pretty expensive leather couch and loveseat in storage for 10 years. I just got them out and they look fine, but smell horrible from mildew. I cleaned them with a leather cleaner, but the mildew smell won't go away. I really don't want to throw them away. Please, can someone give me an idea on how to restore to their original condition?
I was really stupid and did not replace the moisture absorbing products in my storage bin often enough. I really want to save my furniture. Help!
By Tracee
---
Most Recent Answer

By Icandoit05/20/2011
Distilled white vinegar. Mix 1 part water and 1 part vinegar. Turn couch and loveseat upside down and spray both really good. The smell of the vinegar will go away once its dry. If you still smell the mildew, do it again, vinegar won't hurt it. Then spray it on the leather and wipe dry. This works for smoke damage too.
How do I get rid of a musty odor in an old green leather chair?
By Harryo from Nashua, NH
How to remove musty smell from leather furniture?

James from Friutland Park, FL
---
Most Recent Answer

By Barbara B. (Guest Post)01/24/2009
I tired to Get EM Clean around town and online. The price for this British product would have been too high, so I tried a 25% chlorine solution on a sponge. The trick is to turn the couch over and spray the same solution on the frame. It worked! My dark green couch looks perfect and smells wonderful!
Solutions: Removing Musty Smell From Leather Furniture
Do you have knowledge about this guide topic? Feel free to share a solution!