Avocados Galore from a Seed
I have several avocado seeds ready for the Path Garden. There are already 4-6 tiny trees from seeds from a couple of years ago. Now here is one that has leaves already and has never seen dirt. I have 6-7 more in different stages of growth. I usually plant the seeds before they crack open. I don't know if these will live at this stage. But they are interesting to watch.
By GG Vi from Moorpark, CA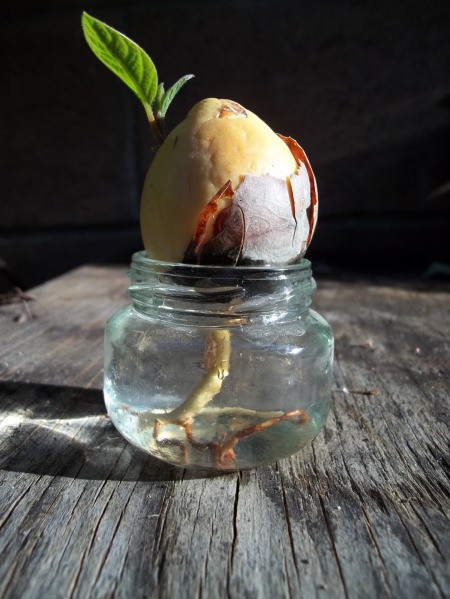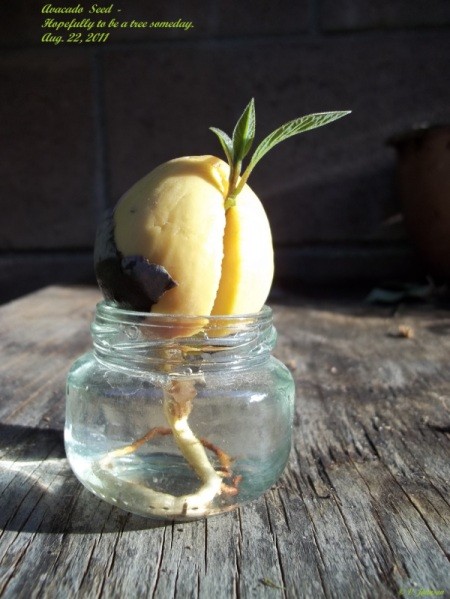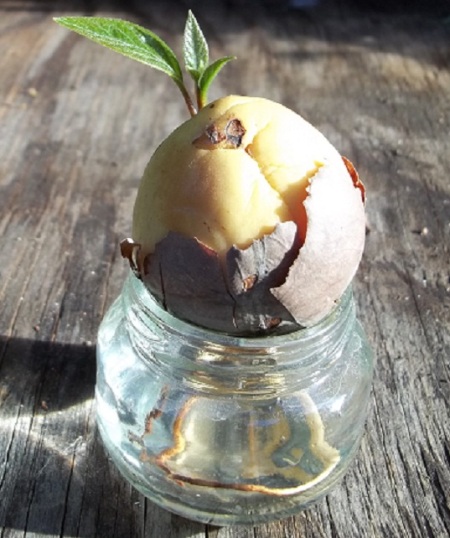 Feedback
Read feedback for this post below. Click here to post feedback.

By
09/06/2011
I have tried several times to grow them the last one started to grow but died some times later. I kept it with the water high on the bottom part of the seed. I would like to know what I did wrong.
Marcia

By
08/31/2011
Pookarina
You are a woman after my own heart. I am showing the neighborhood children how to grow sweet potato vines. And reminding adults what they had forgotten in science class. It is is such a wonderful thing to see little faces light up when they discover nature in plants and seeds.

I have been setting starter plants at the end of the Path Garden with a "free" sign. Adults as well as the children are taking them home. I hope to continue doing so on the weekends (if I can find enough containers and dirt). LOL Thanks for your feedback. GG Vi

By
08/30/2011
Living in Florida, we always had avocado trees and oten would start new trees from the seeds just so that our children would see and learn the magic of what that seed is capable of producing. I think we ended up making "city farmers" out of all of them, because they are still growing sweet potato vines, avocados, all sorts of house and container gardening plants.

Once in a while, their fur-babies get into trouble if they get too ambitious about "helping" with tending to the indoor gardening.

Our son loved making his own sunflower seed sprouts to add to his salad bowl...just using an old bake pan, some paper towels and water.

He graduated to one of those Aero Garden things which loaded us up with parsley, thyme, several varieties of basil, and mint galore. He'd like to start the edible seaweed gardening in saltwater, but hasn't learned enough about it yet.

We once grew a lemon tree from a seed, and it got to be a huge tree full of very nasty thorns, but never a lemon. I think it needed to be grafted or maybe it was good stock to accept grafts. We sold the house, and the lemon tree was forgotten.

We've grown many mango trees from seeds just as you're doing with the avocado seeds, and they're easy...had the first fruit when they were 7 years old.

There are no other better ways to hold hands with nature than to feed and care for the animals and to grow plants of some sort any way that you can.

Good luck with your little trees GGVi, and thank you for sharing the pictures. So nice.
Pookarina


Post Feedback
Add your voice to the conversation.