Strong Mothball Smell in Old Chests
Answers: Strong Mothball Smell in Old Chests
Read answers for this question below.
I have excellent results with removing odors from different things by putting fresh coffee grounds (right from the bag or can) put into a shallow dish and let set for a week, may have to stir up coffee and let set longer or even get fresh and put in, may take some time but I think it will work. I hate moth balls, am allergic to them so know how how they can effect your daughter.
Put several plates of Arm and Hammer in it, and close the lid for a week. Open your chest, empty plates and replace with New A & H (yellow box). Try 2-3 times.
Hope this is helpfull, Sherry.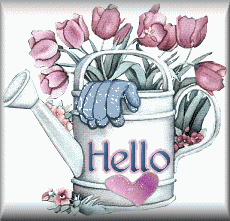 Archives
Here are archived discussions related to this page.
Strong Mothball Smell in Old Chest
I have an old chest with a strong mothball smell. I have tried sunshine, Odorxit, and any other thing I could think of but it still smells. Any suggestions?
Thanks,
Alex from Kentucky
---
RE: Strong Mothball Smell in Old Chest
Have you tried baking soda? Also I have heard that potting soil will absorb odors. (10/07/2004)
By Marti
RE: Strong Mothball Smell in Old Chest
Have you tried any of the following: crushed newspapers, coffee grounds and/or a few sheets of fabric softener. All of the above have removed odors from various "stinky" things which I have jumped to purchase before smelling them. (10/08/2004)
By Norma
Answer This Question
Add your voice to the conversation. Click here to answer this question.
Related Guides
Related Posts