I have a four-old-year old Boston Terrier, Bella. She is the love of our lives, right along with her four side kicks, Lucy, Delilah, Rachel, and Bo. We first bred Bella when she was two years old, she had eight beautiful puppies, all healthy and she raised them all. We bred her again last March, she had nine beautiful pups, all healthy, and she raised all of them.

She has never had any problems. We want to breed a her a couple of more times because she does have such large, healthy litters. Only I'm not sure how close together to let her have them before we have her spayed.

Do you have any suggestions? I don't want to turn her into a breeding machine. And I'm not sure it's healthy to breed her back to back.
Ad
---
Recent Answers
Here are the recent answer to this question.

By SunshineRose (Guest Post)08/15/2008
I am sorry that a simple question is treated with such malice. No everyone wants a dog from the shelter. Some prefer purebred dogs. I was under the impression that this is a free country. It is people running down others that lead to wars. What we need most is people being suportive of others. Personally I always look to this site for freindly cheerful support not fighting and anger.

By Woofey (Guest Post)08/15/2008
Hi
There is nothing wrong with breeding your dog! Please do not listen to the humaniacs. Make sure your dog passes all her health clearances and do not breed her back to back. I would only breed a bitch every two years to make sure that the offspring pass all their health clearences also.
If I were the bitches owner, I would only have three litters and then have her spayed. Nine pups is a huge littler! She must be a good size bitch! I do not believe your puppies will end up in shelters, Boston's are becoming more popular, for good reason, They are very nice pets!

By Soquili (Guest Post)08/15/2008
It's possible that several of your sweet pups will probably end up in someones puppy mill raising puppies and being abused all their lives. It happens all the time to well know breeders that make every effort to keep track of there dogs and prevent it from happening.

Do you have a contract with whoever you sell your pups to that in the event that they no longer want them or can care for them that you will get them back. Are they micro chipped, Is there a spay neuter contract so that they won't continue to make more unwanted dogs in shelters.

Responsible breeders use these tools to help keep the population under control. The only dogs they sell without a spay neuter contract or better yet have them done themselves at a young ages, are the ones that they feel strongly will make show dogs and even then they are very picky about who they sell them too.

Just remember every time you look at those little darlings that some of your next litter may end up disposed of or abused.

By schubunny [5]08/14/2008
Hi Susan,

I do not think anyone is meaning to offend you. I know I'm not meaning to myself. But I do understand what they are saying (albeit a bit harsh).
If you take a look at websites like kijiji.com, you will see just how many unwanted pets there are floating around. Most of them talk about bringing their animal in to get killed just because they cannot house or care for it anymore.

I understand you are a licensed breeder, so all I am encouraging (like I do with every breeder I meet) is to tell them to please consider the cons and pros, and maybe make this years litter the last. I know it is only one dog, one person, but every little bit counts.

I know it just breaks my heart every time I go to the SPCA and have to see how much overcrowding there is, and I only live in a small town.

By Fix Your Critter (Guest Post)08/13/2008
I have volunteered at animal shelters over the years. Millions of healthy, beautiful dogs, cats, puppies & kittens are put to sleep each year due to the habitual lack of permanent, responsible homes. Please reconsider breeding your pet. I can understand if your dog's breed were on the verge of extinction that you might want to breed her but I agree with the other posters that there are just too many unwanted pets in this country already alive and fighting for their lives while searching for a home. I wish the government could impose a ban on breeding pets while this country gets its huge pet overpopulation problem under control.

Friends of Animals (Nationwide Program) - (800) 321-7387
http://www.friendsofanimals.org/spaying/cover.html
Female Cat - $65 / Female Dog - $90
Male Cat - $51 / Male Dog - $64

Or call your local animal shelter, humane society or animal control facility for low cost & free programs in your area.


By Susan Sanders-Kinzel [9]08/13/2008
Here's a good link about it:

http://www.bostonterrierclubofamerica.org/faq.html

Scroll down and they have some information about breeding.


By Sarah (Guest Post)08/13/2008
Dogs and cats who are spayed and neutered have less chances of cancer. My husband and I have dedicated ourselves to helping animals and own many animals. Including two cats of which I picked up right before they were about to be killed. I think you need to think very hard about this.

By Susan [4]08/13/2008
Good gracious, I had no idea I would annoy people with this question.

For those of you that gave me your opinions on how often you would breed and why, I want to thank-you.

I have done a lot of research, talked to my vet and other vets. It's amazing how you can get so many different ideas on breeding dogs. That is why I wanted the opinion of a larger audience.

As for the person that replied about making money. I am not here to solicit my dogs. There are plenty of places to do that and here is not one of them.

I want to talk to normal people with constructive thoughts and ideas on things, not a question of my morals and what not.

For those of you I have offended or ruffled your tail feathers, my apologies.



By Oberhund (Guest Post)08/13/2008
How is this question a Thrifty related question unless you are trying to make money from breeding dogs. Unless you consider the free advice as being "thrifty" which in this case is a big mistake since you really need to research and get expert advice instead of anonymous responses from strangers who may or may not be qualified to answer your question.


By Shari (Guest Post)08/13/2008
I was so sorry to read that some people cannot tell the difference between knowledgable advice and an emotional opinion. What the writer asked for was knowledgable advice, NOT, YOUR EMOTIONAL OPINIONS. I have had dogs for years, and have bred a few, but have usually chosen to keep them for pets and thus have had them spayed asap. Medically speaking, the safest thing for your dog is to wait at least one year between each breeding. That is the rule of thumb as long as her pregnancy was without complications. We need to get over the idea that we are supposed to be the voice of everyones conscience. This poor lady was brow beaten by people who do not know her as a person, nor do they know all of the details of the situation. A bit more compassion, and less egotistical judgmental behavior would make the world a lot nicer place for everyone. As my Mom used to say , "sweep around your own back door before talking about the dirt around someone elses".

By suzanne [241]08/13/2008
Don't listen the the people who just feel they need to add their 2 cents. As long as a dog isn't be breed back to back.
I personally wouldn't breed every year, so just so the mama has some recovery time. Good luck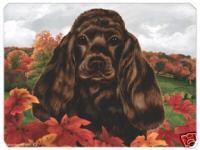 By sandy [63]08/12/2008
i cant help but encourage you to leave the breeding to the pros. many people think their dogs have the best nature etc. but there are just to many dogs out there. i am not saying you dont care about your dogs. i love my baby. but she was an unwanted dog i got from the spca. there are to many dogs out there now. why enter more

By Sandy Zahn [1]08/12/2008
You can breed your dog safely and without putting her through too much strain by only breeding her once a year and only until she's 6 or 7 depending on her health. When she's pregnant, feed her puppy food all the way until the puppies are weaned. This is what my vet told me. Breeding a dog is natural.

By Holly (Guest Post)08/12/2008
I am sure you love and care for your dogs, but take a moment and think about the MILLIONS of animals that are put to sleep every year in this country because no one wants them. Your dog has had two great litters. Might be time to call it quits. If you have love and space for more dogs, please adopt one from a shelter. That would be the best idea of all! Would you consider it?

By Susan [4]08/12/2008
First of all I did not post this subject matter to offend anyone's sensibilities. I am not ignorant. I do not run a puppy mill. I will not limit my enjoyment in life because of the behavior of people that do not care for their pets.

My dogs are not bred indiscriminately. My dogs are under a vet's care and they are all registered, right along with all the pups. I enjoy my dogs and I do not feel like I am putting them 'through anything' it's a normal process for life to reproduce.

I am licensed and my dogs are kept at the house, where they interact with the family. They are not kept in small cages and such.Also I do not mix the breed with another breed and produce a hybrid. I keep the line pure. What I wanted was the expertise of people that deal with dogs, not my integrity brought into question or raked over the coals.

By Marcie [5]08/12/2008
I agree with the previous posts. Please have your dog spayed and do not add to the population of dogs in this world. If you do not agree with this idea, just log onto a site called Petfinders.com and look at the hundreds and hundreds of unwanted dogs in this country. Or visit a local shelter and have a look at all the dogs in cages. Think about it.

By Tricia (Guest Post)08/11/2008
How about instead of contributing to the over population of canines, spay her and STOP it now. It's not fair to her to put her through it for your own pleasure/ignorance.

By Judi [17]08/11/2008
Since you're asking opinions, I'll give you one. You've done enough. WHY bring more puppies into the world when it's already over run with unwanted animals? I know her puppies are the best and special and sooo sweet but I'm sure all the other puppies in the world are, too. If you absolutly MUST breed her wait at least a year or more. She's pregnant 2 months and nursing 2 months. Give her a rest of another 12 months
Answer This Question
Add your voice to the conversation. Click here to answer this question.