Decorating a Wedding with Chocolate
My daughter will be getting married early next year. She wants to use pink and brown as her colors. We are going to use a lot of chocolate to decorate. My problem is I don't have a clue how. I would appreciate any ideas anyone may have.
Beth from Oak Grove, LA
By beba
Answers: Decorating a Wedding with Chocolate
Read answers for this question below.
I love chocolate! Here's a design with chocolate and pink hearts. It may give you some ideas.

annie AT www.perfectpostage.com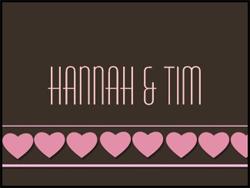 My wedding colors are pink and chocolate brown. I am using coffee beans in my centerpieces. I bought large hurricane vases, filled them about 1/4 high with coffee beans an then placed a large, tall candle in the vase. I think it looks great! And believe it or not the beans do not give off a strong smell! Very inexpensive too.
Do you mean your using chocolate you eat or chocolate the color? if your talking about the color, I just did a wedding with apple green and chococlat, it was wonderful we uses satin brown runners on the table over the white cloths, and we uses twiggs(young girls love them) in the bouquets and center pc.. I will attach a couple of pic.. any ore question let me know..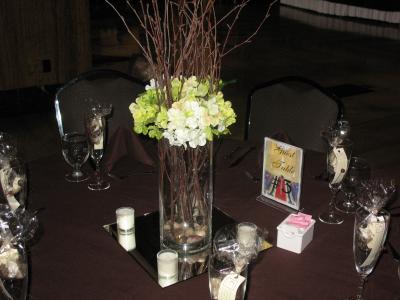 Answer This Question
Add your voice to the conversation. Click here to answer this question.
Related Guides
Related Posts