Finding the older diet recipes that have worked for you is sometimes a challenge. This guide is about 1980's Weight Watcher plans.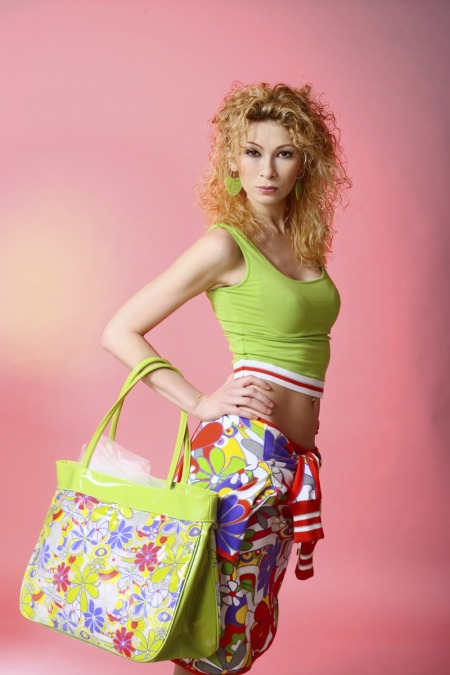 By Ronda 1
I am searching for the Weight Watchers weekly journals from the late 80s and 90s. I believe there were six weeks worth and then there was a large maintenance sheet where you filled in your daily progress, food categories, water, exercise, etc. This was the best program! I used it to return to my pre-pregnancy weight, five times. Now I'm approaching menopause and have had serious health issues and gained 60 pounds in one year. If anyone has any information I would greatly appreciate it. Thanks so much.
By Ronda from MD
---
Most Recent Answer
September 30, 2012
Rhonda, were you ever able to get a copy of the quick control diet. I too am in desperate need for myself and my 18 year old son. If you have it can you please send me a copy.
---
By suesan 1
Where can I get the '80s version of Weight Watchers.
By Suesan from USA
---
Best Answer
January 23, 2014
I see requests for different plans all the time, especially from the 80s. One thing to keep in mind is that a plan that had great success 20 years ago might not work as well for you today. Older bodies retain weight more than people in their 20s or 30s and your metabolism naturally decreases, especially if you are less active.
I have used the newer Weight Watchers plans (from 2007 - 2012) to great success. I know that they change the plans slightly every couple of years to fit new guidelines or take into account new scientific findings about nutrition and weight loss. I would try the newest plan and see if you can tailor it to your lifestyle. I found the leaders always very willing to discuss options and substitutions.
Good luck with whatever plan you choose to follow.
---
I had great success on the old Weight Watchers plan in 1989, if someone can help me with the food list, the exchanges, and what ever else I would need to get started I would appreciate your help more then you would know? To be honest I'm very scared at this point with the unknown.
I became immobile due to my right knee needing to be replaced. I weighed 329 pounds on July 29, 2007 that saved my life. I'm now at 183, however, I had lost down to 155 pounds. I've had a steady weight gain since about October causing me great concern. I've also had a total left hip replacement with a DePuy device which has been recalled, I have high levels of cobalt and chromium in my system. The specialist I've been seeing doesn't seem to know what to do. He just keeps sending me for test upon test, I guess trying to figure out what to do.
I know in the mean time I have felt sick since late June 2010, I'm not sure if it's the stress causing me to gain weight or the fact that I'm becoming immobile again due to the amount of pain I'm in and feeling sick all the time.
I had my right knee replaced, also with a DePuy device, I've continued to be in great pain with this device, and fluid that ponds just below my knee, with pain that shoots down into my shin bone. I keep being told that the x-rays show I'm fine however I know I'm not fine it hurts all the time. I doing my best to live with all of this pain and suffering I'm in.
I feel if I can find the Weight Watchers plan that helped me lose 50 pounds after the birth of my son in 1985 I could lose these extra pounds and keep them off.
Thank you for your time.
---
Most Recent Answer
September 11, 2011
Try this used books site. Click on advanced search in the upper right corner to enter weight watchers and the years 1980 to 1990. I found a few titles. Good luck.
---
I am looking for any and all components to the Weight Watchers Selection Plan from the 80s and early 90s. I would be more than happy to pay for them. Thanks.
By Cj
---
Most Recent Answer
By Linda L. 83 330 Flag
January 27, 2011
I have at least 1, maybe more, WWCookbook I could send.
---
I, too, am looking for the menus and exchange lists from the Weight Watchers Quick Start Program from 1984. I would appreciate anything at all anyone can e-mail me. I remember going to meetings with my mom back in the 80s and this program was simple, easy, and it worked!
I am now experiencing chronic back pain from back problems and I know losing weight could reduce my pain. Thank you so much and God Bless!
By Amy C.
---
Most Recent Answer
By Alice Reissmann 1 Flag
June 11, 2014
I just found what you are looking for: Go to Amazon and order the Quick Start cookbook. All the food lists are there.
---
By Irmy 1
Does anyone have a copy of the Weight Watchers Plan from 1985?
By Irmy from Houston, TX
---
Most Recent Answer
---
Does anybody have the recipe for pumpkin bread from the 80s? I remember it had a can of pumpkin and Quaker oats.
By Susan F. from Fayetteville, NC
---
Most Recent Answer
By Chris1985 1
A number of posters are asking for information on the old Weight Watchers Exchange Program from the 80s. eBay has listings for the Weight Watchers Quick Start PLUS Program Cookbook. Same as mine from 1986, it lists all the information from the Exchange Program.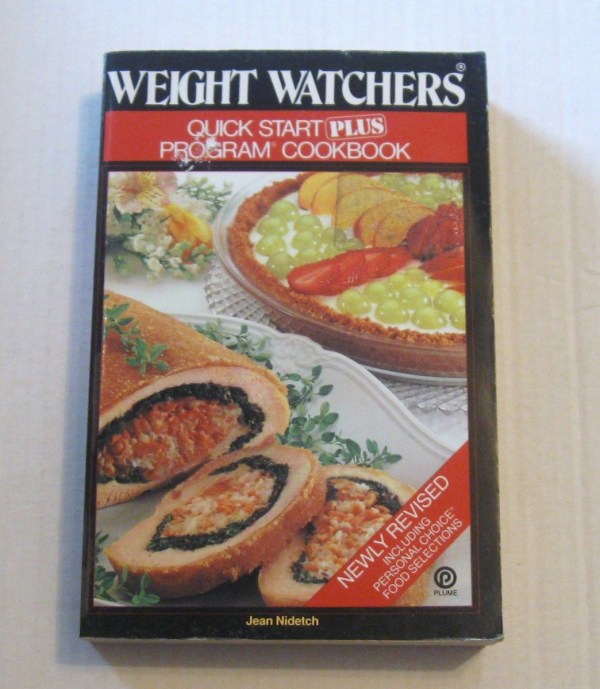 I am looking for a copy of the Weight Watchers diet plan from 1976-1980 that era. I was on it and lost 80 lbs. and would like to do it again.
By M.L.
---
Most Recent Answer
March 27, 2014
You know, I havent beem on this site for years but last time I was they were asking for that same plan. Back then when I was on it, it was called Quick Start. WW changes the name and the program every year but that one in particular worked for me and was so easy. I didnt have to have the fancy dancy calculator or anything. I wish I hadnt given all my program related things away but I did.. so long ago. Maby one day somone will have it and post it... I hope.
Can anyone out there help me find a copy of the old 1980s Weight Watchers Exchange plan? I need information on food exchanges, amount of a serving, the breakdown of allowed exchanges per day, etc. In other words just about everything concerning this plan. Thank you very much.
---
Most Recent Answer
May 20, 2011
I have a copy of the Weight Watchers Quick Start Plus Cookbook from 1986. The daily exchanges for a women are as follows:
Week l
3 fruits, at least 2 veggies, 2 milk, 2 bread, 3 fat, and 6 proteins.
Week 2
add 1 protein
Weeks 3 and 4
add 1 bread and 2 proteins
You should always eat breakfast. Don;'t eat more than 4 eggs in a week.
Eat a minimum of 3 fish meals. eat 3 to 4 oz. liver in Weeks 12 and 3. Week 4, eat 4 t0 6 oz. liver. I hope this helps. This book is full of info.
Weight Watchers Quick Start program in the 80s came with pamphlets. Does anyone have the yellow week one pamphlet that had a skinned down version of the whole plan? It had a lot of yogurt in it. It was just the 1st week with 3 or 4 choices for each meal with recipes. For example, breakfast had: 1/2 bagel with cream cheese and jelly, one lunch was an English muffin with tomato and cheese. I would really luv a copy it worked so well and I lost it.
By chimpychoo from Chester county, PA
---
Most Recent Answer
January 31, 2011
Hi I'm liking for it also. Is your the yellow week on with lots of yogurt. If you have gotten it I would love a copy lost mine too. Lisasterritt AT Gmail.com
There was a recipe for liver. You blended the liver, added veggies to it and cooked it in the skillet. I hate liver and you could not tell it was liver by the time you got done. It was very good. Does anyone have it?
By Brenda H