Glass Block Gift Ideas
I am looking for glass block Christmas gift ideas.
By Sassylady from Port Arthur, TX
Answers: Glass Block Gift Ideas
Read answers for this question below.
I'd suggest putting a photo of the person on one side and a photo of the person when she was a little girl on the other. It's very personal and she will absolutely love it. I make these kinds of blocks all the time and have found them quite simple to do. Scan the photo into your computer so you can write a message across the bottom or top of the face of the block. Just remember to make sure both photos are either horizontal or verticle, not one of each. Hope this idea helps. You can get it done in an hour!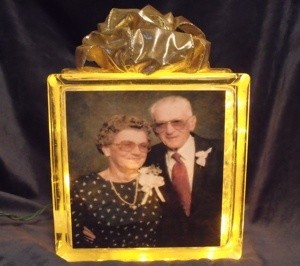 Answer This Question
Add your voice to the conversation. Click here to answer this question.
Related Guides
Related Posts