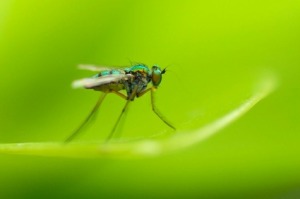 Bugs buzzing and swarming around can make your time outdoors anything but enjoyable. This is a guide about keeping bugs away when sitting outdoors.
Ad
---
Questions
Here are questions related to Keeping Bugs Away When Sitting Outdoors.
The weather is going to get warmer and we'll be spending time up north which means you can't be outside without gnats and mosquitoes bothering and getting in your face. Any suggestions to keep them away from my face would be appreciated. Bug spray doesn't work.

grammamre from Charlotte, MI
AnswerWas this interesting? Yes No
Ad
---
---
Most Recent Answer
By Louise B. [6] 03/18/20080 people found this helpful
Use a repellant with Deet. Home remedies and repellants without it or in small concentration are a waste. Deep Woods Off is a good brand.

I live in northern Saskatchewan, and can testify to it's effectiveness.
---
Does anyone have an idea to make me less attractive to biting gnats/noseeums? I spend a lot of free time outdoors gardening and playing with my canine babies. These gnats are brutal. They get you before you know they are around. Living here, mosquitoes have always been a problem, but I believe the gnats might actually be worse. Help!
By Amy
AnswerWas this interesting? Yes No
Ad
---
---
Most Recent Answer
By Kathy Kesner M. 08/15/20130 people found this helpful
I can tell you what does not work, that's dryer sheets and off.
---
What will keep gnats away from my kids and I this baseball season? The gnats seem to be immune to everything I use.
By Taychahan from Port Wentworth, GA
AnswerWas this interesting? Yes No
---
Most Recent Answer
By herbidoobydoo 06/04/20120 people found this helpful
Try vanilla extract. A little elderly man told me this and I was skeptical. Everyone I tell is skeptical but I'm the only one at the outdoor party without gnats. I put some on a cotton ball and rub it on my cheeks and neck. Works for thirty minutes or so. Test a patch of your skin for sensitivity first.
---
I live in southeastern NC and lately the outdoors has been overrun with small black mosquito-like bugs. They come around in a swarm. Does anyone know what I can do to get rid of them? Even just taking clothes off the clothes line or just walking to the mail box is a battle. I've never seen them this bad and I've lived here all my life.
By Cricket from Parkton, NC
AnswerWas this interesting? Yes No
---
Most Recent Answer
By Neil McMillan [1] 04/08/20100 people found this helpful
LOL well sounds like the NH state bird has migrated south. We call them black flies and they bite and draw blood. They usually last about a month up here then the skeeters come out. I prefer the skeeters! LOL
---
Solutions: Keeping Bugs Away When Sitting Outdoors
Do you have knowledge about this guide topic? Feel free to share a solution!
Archives
Thrifty Fun has been around so long that many of our pages have been reset several times. Archives are older versions of the page and the comments that were provided then.
I would just love to sit in my yard and enjoy some cool breezes (they happen occasionally, given the season). But the bugs (fleas) are visiting. It's most unpleasant.

Any suggestions?
Holly from Richardson, TX
---
RE: Keeping Bugs Away When Sitting Outdoors
The following are supposed to keep fleas away: tobacco (cigarettes or leaves) or lavender/lavender oil. Put lavender oil on your shoes (some people find it very irritating on the skin). Crumble tobacco or lavender flowers and sprinkle around your chairs. (07/08/2007)
RE: Keeping Bugs Away When Sitting Outdoors
I find I can sit relatively bug free on my back step until one of the cats goes running through the grass and stirs up the bugs. Also, keep perfume and pretty smelling shampoos to a minimum. Mosquitoes don't really like me that much, but some people I know say that drinking home made lemonade from real lemons in the summer keeps bugs away from them. I also heard that rubbing banana skins on mosquito bites helps. (07/08/2007)
By Sheraone
RE: Keeping Bugs Away When Sitting Outdoors
We find that running a table fan, and having the breeze from it blow over us where we are sitting outside, does a good job of keeping mosquitoes away. I think an applied bug spray like OFF might help with the fleas. In Florida it helped fight off the No-Seeums. (07/11/2007)
By rae
RE: Keeping Bugs Away When Sitting Outdoors
Burning citronella candles or incense can help keep away bugs. I burn incense when camping. (07/11/2007)
By pamphyila
RE: Keeping Bugs Away When Sitting Outdoors
Use a Bounce dryer sheet or two, clip it on yourself anywhere you can, preferably high up. I saw this on line one time and thought, oh right...tried it in a moment of desperation (gnats) and it worked. (07/11/2007)
RE: Keeping Bugs Away When Sitting Outdoors
We used to have to deal with fleas in South Carolina when we lived there. Fleas do NOT like marigolds so you might try planting them in the areas you like to sit in. They also do not like oregano which you can also plant (and eat!). This may not be a good solution at this point for this summer, but if it is a yearly thing you might consider it. (07/11/2007)
By DownSouth
RE: Keeping Bugs Away When Sitting Outdoors
People say Skin-So-Soft from Avon works and smells great. (07/11/2007)
By Patti
RE: Keeping Bugs Away When Sitting Outdoors
It's not so pleasant now a days, heat rising to over 100 in much of TX., but if I have to go outside, I always spray a little repellent on my clothes and legs. Mosquitoes seem to be worse than anything here. My grandson thought we had fleas until he caught two which turned out to be a fruit fly, and a gnat. We have lots of Junipers, of the cedar family, planted around our home, and much natural mulch, which all seem to repel a lot of insects on our Zeriscaped property, and the insects seem to be in balance with Organic practices. Yet, sometimes we need to bend the rules to subdue the unwelcome pests. I have a large wasp nest I hate to destroy, but they are becoming a hazard to children where they have built their nest, and have to go.
Honestly, eating Garlic daily is the very best deterrent I have ever found outside of repellent. It isn't pleasant to smell if overdone but when you find a balance, you might appreciate it more? I believe that as times continue to get harder, Garlic Water will replace repellent and insecticides when out of control, and the whole world will be using it so much no one will smell better than another. Lol.
Fruit flies and gnats are irritants, but don't bite. Biting flies and house/horse flies DO bite and need control. Have you considered a large enclosed mesh Gazebo-tent for your patio? It would give you the best of both worlds and the Family Dollar, Dollar Generals, and Fiesta have had them recently unless they are sold out, for about $29. I'd get one if I could afford it, and if we had not been attacked by giant pumpkins or watermelons this season! God bless you : ) (07/12/2007)
By lyndagayle62
RE: Keeping Bugs Away When Sitting Outdoors
I read that lemons boiled and steeped in water will make a good flea repellent. I didn't have any fresh lemons on hand, but put bottled lemon juice in a spray bottle and it seemed to work great! I sprayed it on my feet, ankles and legs (I've read that vinegar will do this, but I don't want to repel everyone - just the fleas). ;) (07/20/2007)
By Lileanne
This honestly works! To rid your outside areas of bees: Fill to 1/2 full a clear plastic sandwich bag. Toss a shiny penny inside the bag then tie the bag tightly shut with a piece of twine.
Will bleach repel bees?
By Remy081 from NY
---
We were almost driven crazy Thursday at a school baseball game by the gnats or no see 'ems. At one point my husband said he was about to roll around on the ground to fight them off! We used spray more than once and we just passed the cans around, but it was like they just waited for the air to clear and our skin to dry and then they attacked again. What can we do?
By Sissy from Alabama
---
RE: Keeping Bugs Away When Sitting Outdoors
Best thing I have found is Deet, available in just about every place. Big box stores, hardware, Walmart, drug stores, etc. (03/24/2009)
By foxrun41
RE: Keeping Bugs Away When Sitting Outdoors
Take dryer sheets with you. Rub them on your clothing then leave them laying near you. They really help. (03/24/2009)
RE: Keeping Bugs Away When Sitting Outdoors
As far as mosquitoes go, if you hang a bottle of beer with just some in the bottom, 1/4 cup, then they will go and drink themselves dizzy and then drown. Put it in a tree that is a little ways away from where you will be. (03/24/2009)
By Robyn Fed
RE: Keeping Bugs Away When Sitting Outdoors
Put cheap antiseptic mouthwash (like Listerine) in a spray bottle and spray around you and on you. It is supposed to kill the bugs, especially mosquitoes. Be sure to use the yellow "nasty tasting" mouthwash and not the minty, sugary kind. (03/27/2009)
By plwp12