May 9, 2006
1

found this helpful
I am a knitter and have seen kits for knitting with strips of fabric. They make 1/2 inch wide strips from cloth, and you knit these into a purse, as if they were yarn. Instead of buying the kits which are outrageously expensive, I buy remnants of fabric, usually from the quilting area, and cut my own strips.
Instead of a hundred long strips that you have to attach together somehow, I just lay out the 3 or 4 yards of fabric, start at one corner, and go around and around the edges to cut one long piece that's about 1/2 inch wide. It breaks sometimes if my cutting is off, but then you only have a couple of connections to worry about and not one on every row.
The material, when knitted, will only reflect the colors you've chosen and not the actual pattern. So if there is Easter fabric on sale you can knit an item that has pastels in it, and no one can ever tell they were bunnies and eggs! What to knit? I made eyeglass cases and throw rugs made from several squares sewn together. When doing squares for a rug, you can use several different material patterns, as long as they are in the same color family and they will come out complementing each other nicely.
I just found some material so gorgeous that I am going to attempt my first top! Yarn is too warm to knit with or wear in the summer; I'm making a short sleeved top from a sunny gauzy material.
By Laurie from St. Louis, MO
By guest (Guest Post)
May 9, 2006
0

found this helpful
Cool idea, looking forward to seeing photos.
By guest (Guest Post)
May 9, 2006
0

found this helpful
Love your idea..Might give it a try.
By guest (Guest Post)
May 10, 2006
0

found this helpful
Your story of knitting with fabric reminded me of what a woman I once knew did with nylon that she got from a mill. She crocheted bedroom slippers, hot pads, and many other items. I still have several of the covers she made for wire coat hangers. These are great because they keep garments from slipping off the hanger. Also, they make the hanging like one of those expensive padded hangers that are sold for lingerie. I like them for knitted shirts or sweaters.. It doesn leave the little pouf at the shoulder.
May 16, 2006
0

found this helpful
You also can crochet with fabric strips.
To cut a long strip from fabric, fold in half with selvedges together, then fold in almost in half again, but leave about 2" from the selvedges. Cut fabric desired width up to that 2" point, unfold, then cut through one selvedge to every other initial cut, and then cut the other selvedge through to the other initial cuts. Roll into a ball.
By guest (Guest Post)
May 29, 2006
0

found this helpful
Well, alas, knitting the top with this material did not work! It did unravel a bit on the ends that were cut cross bias, and the strands weren't strong enough to keep from breaking.
So I cut the strips a little wider and matched it with a color-matching yarn I had in the house to keep it stronger; ended up crocheting a tote bag and matching pouch for it!
I plan to post a picture of this as well.
I was disappointed at first, but happy now as it came out beautiful!
Now I am going through my materials and planning to make more--tote bags, eyeglass cases, purses, etc.
March 23, 2007
0

found this helpful
Here is a web site for the "Injeanious Knitted Handbag", it will give you the instructions needed to make this bag. http://www.magk /Nov05/denim.htm
I am also going to upload the photo of this bag for you. Hope this is what you are looking for. Have fun knitting it, I haven't yet tried this one, I am presently working on "Felted Slipper Socks"
By guest (Guest Post)
June 13, 2008
0

found this helpful
Where can we get a pattern?
By guest (Guest Post)
July 1, 2008
0

found this helpful
I tried knitting with yarn when I was a young girl but was so discouraged when the front and back of the shell sweater I worked on with small needles for so many hours turned out six inches different in size.
BUT years later...When I saw what fun things could be made by knitting with FABRIC, I was inspired to try knitting again and am happy to say I have recently sold a purse I made on my website mixedbag.etsy.com. I love being able to pull colors from my huge fabric stash to create something that is really artistic and not just functional.
By guest (Guest Post)
February 5, 2009
0

found this helpful
www.fatthumb.com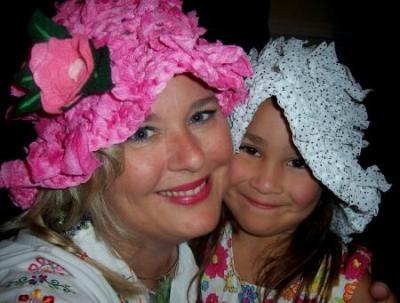 March 30, 2010
0

found this helpful
I see that this is an old post. I wish I had known about it back then, as I had already been through another phase of fabric strip knitting. I wrote a leaflet for Leisure Arts, also, back in about 1991 on Crocheted Rugs with fabric strips. My tote bags are knit in one piece, including the bottom and the side boxing - very easy. I'll post a pattern soon on my blog.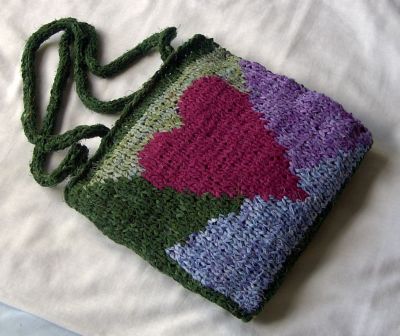 Read More Comments