A Spring Bouquet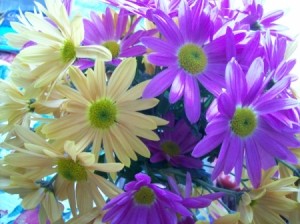 I love putting bold, contrasting colors together in my flower arrangements and then filling the photo with them using the closest angle I can get. The result in usually a burst of color that makes me smile every time I look at it. I use many of my "up-close and personal" photos as wallpaper on my computer.
By Gloria from western NY
Feedback
Post Feedback
Add your voice to the conversation.