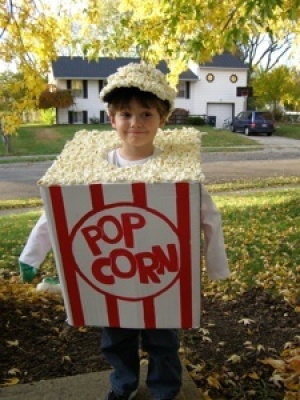 By Michele from Marysville, Ohio
Feedback Forum
Feedback about this article is posted here. Want to contribute? Click above to post feedback.

By SL Edens [1]11/15/2009
Now that is cute, cute, cute!

By cathy11/13/2009
That is adorable. Very original and cheap. Nice job.

By Stacey Silva [50]11/13/2009
That is absolutely awesome! I love it!

By Cyinda [214]11/11/2009
I have to say that this is the very best & most original Halloween costume I've ever seen!

By Jeannie11/11/2009
That is so adorable!
Post Feedback
Add your voice to the conversation. Click here to share feedback.