Callie (Calico Cat)
Callie is a 4 1/2 years old calico cat. We got Callie from a friend, when she was a tiny kitten. She was the runt of the litter.
Callie loves to play outside and chase the butterflies. She had a litter of kittens about 2 years ago, and we kept two of the kittens. They are both bigger than she is.
By Dorothy
Feedback
Read feedback for this post below. Click here to post feedback.

By
05/02/2011
Thanks Lady Harper for the nice comments. Of course we think Callie is the Best. The pot was 8 inches. I didnt have my digital camera when she had her kittens. If i ever get them all together I will try & get a pic of the two i kept. They r all coming in & out at different times.


By
05/01/2011
How adorable she is! Is that a 6 inch pot she is napping in? 8 inch? So little, so sweet, and what a great photo! If I saw this as a poster in a store, I would buy it, LOL! Do you have any pics of Callie with her babies?
Photos
Here are photos related to this page. Rate the photos that you like the best.
Click here
share a photo.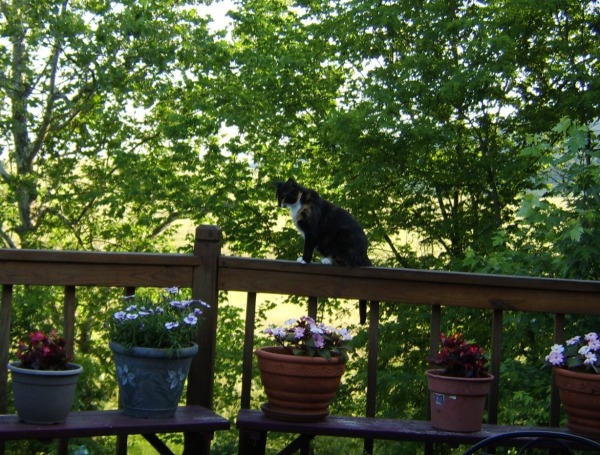 Callie is 5 years old and a calico. We got Callie as a kitten several years ago. She is the mother of 4 beautiful kitties. We kept 2 and gave 2 to other family members. We had her fixed so she won't have any more kittens.
READ MORE
Questions
Do you have a question related to this page?
Post Feedback
Add your voice to the conversation.