November 20, 2008
0

found this helpful
she's a beauty n a young 'un so u'll have her for quite a few great years...it's so good 2 know that is is so loved....bless u....
November 29, 2008
0

found this helpful
I know how smart German Shepards and faithful
you have got a great mix all in one pretty girl!
You little boy has a great friend for life as do you.
How blessed you are to have such love.
There is nothing better than taking a shelter
or rescue dog they give so much love and
they appreciate a home full of love.
April 22, 2009
0

found this helpful
I have a 13 month old german shepherd/siberian husky cross. His name is Ghost. Our dogs look extremely similar. I don't have a full body pic of him, but they look almost identical! He "talks" to me and loves to snuggle and play fetch and he's very loyal. Just posting to agree that this is also the best breed I've ever had.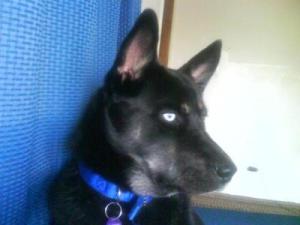 June 10, 2009
0

found this helpful
Aww, I love my puppy, Kaia. She is about 7 weeks old and such a bundle of fun. She is beautiful. She's the same mix. Got to say she is one of the best pups I had :)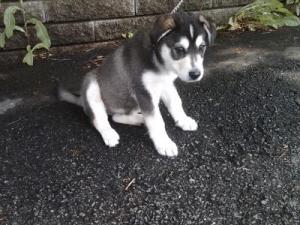 December 4, 2009
0

found this helpful
I'm feeling like I'm the only person with a husky/shepherd mixed dog that looks more shepherd than husky..This is yogi, he recently turned nine months old, he's a trouble maker and very energetic. We tried training him when he was younger, but the only command he learned was "sit". Any ideas, suggestions or tips on how to train him?