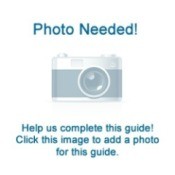 If you use hand and body lotion you may be looking for tips on using it more effectively. This is a guide about using hand and body lotion.
Ad
---
Solutions: Using Hand and Body Lotion
Read and rate the best solutions below by giving them a "thumbs up".
I found the perfect way to put lotion on my back all by myself. I may be a grandma but I get a brain storm now and then. Use a wooden spoon with a really long handle. Put about four squirts of lotion on the backside of the spoon and smear it around a bit. It keeps the lotion from falling on the floor. Repeat for the bottom part of your back. Keep this spoon separate in a bathroom drawer (or keep by your lotions).
By Jennifer from Cincinnati, OH
I recently got a sample in the mail for Nivea in-shower body lotion. I loved it so I went to purchase some but was more than I wanted to spend. I was taking a bath the same night and looked over on the shelf next to tub and saw a bottle of hand and body lotion. You know the kind, we all have tons of it from store (buy 3 get 3). Well, I just put some on me and rinsed it off. It works fine and saves me money and uses up my old lotion.
My grandmother was very careful with her skin she always bought a small bottle of almond oil and added it to all of her store bought lotions. It makes a huge difference in the moisture and can be added to almost any type of lotion.

Add about a teaspoon or tablespoon depending on size of bottle. Just add and shake. Hope it helps!

By Lisa
On occasion, I find myself buying hand lotion, hand cream or body lotions that are too sticky, heavy, or greasy. Instead of tossing them, I use them as foot lotion in my socks when I just want to soften my feet for a few hours or over night. I am not wasting any lotion and the heavy stuff seems to work great on feet.

Source: Me... I am cheap, and hate tossing things out.

By Gingerlilymay from New York, NY
I am so excited to share this tip! Every year I request a certain body lotion from Bath and Body Works. I love it, but it certainly isn't cheap. But this year I received the set for Christmas that included the body oil (which I don't really use as much).

Well, I did an experiment - I took a bottle of Dollar Store unscented lotion (Landry is one brand, but you can find many), and I added 2 capfuls of the scented oil, shook it up and VOILA! A nice big bottle of the scented lotion I love. So I will be able to have quite a supply since the I am only using a couple of capfuls of the oil at a time. Of course you can add more or less depending on your preference. Plus the oil adds a little extra richness to the bargain lotion!

By Carol from Landisville, PA
Give a "thumbs up" to the solution that worked the best! Do you have a better solution? Click here to share it!
Questions
Here are questions related to Using Hand and Body Lotion.
For what can I use old, thin hand lotion?

Cindy from Reading, PA
Ad
---
---
Best Answers

By Thurab Swaheesh (Guest Post)07/04/2007
I also use it in my hair. It is very easy to use. I have short hair so I just blob it out and then apply it. I use the Lundthan cream but I don't know many people who use it. Try it out! It's also great on my hands obviously.
---
Best Answers

By (Guest Post)04/25/2007
You can use it as leather balm!
---
Best Answers

By Beth [25]04/25/2007
I've put water in almost empty bottles to get every last bit and used it at the end of a shower as a moisturizer. Pat dry.
I have so many bottles of nice body lotion. There is only so much of it that can be used before it loses its color or fragrance. Is there a way to combine the lotion with liquid soap to make a nice fragrant hand soap? Or can the lotion be combined with plain bar soap and put into a hand pump dispenser? Does anyone know the proportions? Thanks for any and all tips.

Karen
Ad
---
---
Best Answers

By suzi homemaker (Guest Post)07/21/2005
Don't mix the lotions together. I tried that once to save space, and the lotion came out with a gritty texture and I had to throw it away!
---
Best Answers

By debbie (Guest Post)07/20/2005
What about donating them to a local women's shelter or nursing home for a tax write off. These are people who need a little TLC.