When running a business you want to purchase your products at the best possible price. This is a guide about buying wholesale for resale.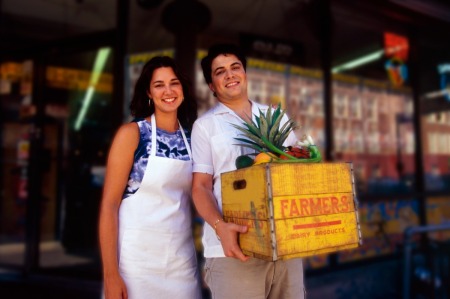 Hi everyone!
I'm looking for some places to get (wholesale) items to resell. I have a small embroidery shop- but would like to carry other gift items as well.
Thanks
---
Most Recent Answer
October 19, 2012 Flag
Offer your customers the best in scented candles. Candlelight Obsession has introduced the new look of scented soy candles. Eco-friendly, profitable, and quality made. Did I mention they ship wholesale free?
---
By pam 15
I am thinking about buying items wholesale and selling out of my home. Can anyone tell me how to get started and give me any good websites to buy wholesale. Also, for anyone that already does this out of their home, would shoes and handbags be a good idea to start off with? If not, what about junior clothes for girls?

Pam from Georgia
---
Most Recent Answer
May 15, 2012
Fazzoom.com has great prices. Also if you want to buy wholesale let us know.
---
Question:
I am wondering if anyone knows where to find wholesale plants?
Hardiness Zone: 4b
Jim from Faribault, MN
Answer:
Jim,
Are you looking to get into the business, or just looking for a price break on buying a large quantity of plants? Here is a helpful link to nurseries in the state of Minnesota:
To purchase plants at wholesale rates, most nurseries require a tax ID number and/or a nursery license. Unless you're in the business, gardeners are not allowed to purchase plants wholesale, or there would be no one left to buy retail. Still, if you are looking for hundreds of bulbs or a large number of one type of item it might be worth checking an individual nursery's policy regarding price breaks for buying in bulk. It has been my experience that the smaller, local nurseries are more willing to negotiate price breaks.
Ellen
---
Most Recent Answer
January 4, 2007
try your county I live in Indiana, our county offers plants trees and ground covers at a discount and you can buy as many as you want. Conservation Dept usually call your county building they can direct you
---
Where do I go to buy discount groceries to sell in my store?
By Theresa
---
Most Recent Answer
By sharon6345 14 70 Flag
April 15, 2015
When I had a shop at the flea market I would take down the names on those boxes being brought in on trucks to other stores. I hit the jackpot a few times. also find out where the wholesalers are in your states and put on sneaker take a buggy and walk and shop. It worked wonders for me. I am in NY.
---
By Pam 1
I am wanting to start a small business. I want to buy jewelry wholesale and resale it at local bazaars and possibly in homes with groups of women. I do not know where to begin. Do I just need a tax ID or a reseller's license?
I live in Indiana and was wondering if someone else out there is doing the same thing and would be my mentor? Someone who would not mind my questions. Thank you and I look forward to the feedback.
By Pam from Lafayette, IN
---
Most Recent Answer
September 16, 2010
Whatever state you live in you will need a business license and maybe a wholesaler's license (I am not a retailer, but I've been with friends when they bought jewelry wholesale to resell. With the wholesale license you won't have to pay taxes twice. Call your state's Small Business office or SCORE (Service Corps of Retired Executives). SCORE may be for larger entities, but they can direct you.
P.S. If you want lower-market jewelry take a look at firemountaingems.com
---
Can I purchase canned goods and other products for resale in a convenience store? How would I go about this?
Also, please give me an idea on prices.
By Jacquilyn from Lacoochee, FL
---
Most Recent Answer
January 20, 2010
I think you're saying that you'd like to purchase foods at wholesale prices, not retail prices with no sales tax. Sams or Costco might be good for certain items, but not when you are trying to stock an entire store. Especially when others can buy the same items there and not pay your mark-up (which you'll have to charge to make your enterprise feasible). I'd get the company info and phone numbers from specific food product packages, then contact those companies. A single company usually makes several products, so your search wouldn't be as broad as you'd first think. It'll still take lots of time though.
---
By Barbara 4
Where can I buy wholesale burlap totes so that I can monogram on them?
By Barbara from MS
---
Most Recent Answer
---
By Sandy 3
I was wondering if any one knows where to buy wholesale fabric. A friend of mine is thinking of starting her own sewing shop. I live in Kentucky.

Sandy
---
Most Recent Answer
By guest (Guest Post) Flag
January 8, 2009
I need a wholesale rep in Kitsap County or nearest to Port Orchard Wa. Thanks
---