Take Your Own School Pictures
If the cost of school pictures has gotten too expensive, try this tip. Instead of having the picture taken at school, create your own school pictures. Hang a sheet or blanket on the wall as a backdrop. Have the child stand in front of the backdrop in his/her school clothes. (We had my grandson wear his band pullover.) Using a digital camera and take a few photos.
When you have the one you like, take the camera to one of the many places where you can print out the photos. Create your own package of school photos. Before framing the 8 by 10, we used letters from the scrapbooking section of the craft store to put his name, school, and school year on the bottom of the photo. Behind glass, it looks like the photographer's printing.
By Sandra from PA
Feedback
Read feedback for this post below. Click here to post feedback.

By
10/10/2011
Professional photographers everywhere must hate us, or you, anyway, lol! Wish I'd thought of this tip years ago.

By
10/04/2011
I did that a few years ago with my boys. I got tired of the packages going up in price & the pictures were really awful that year We went to a local park on a hill that had walking trails through the woods. We found some good spots to take photos. My favorites were taken with the boys laying on the ground & peeking through some twisted roots, I thought they were more interesting than the one's the school did.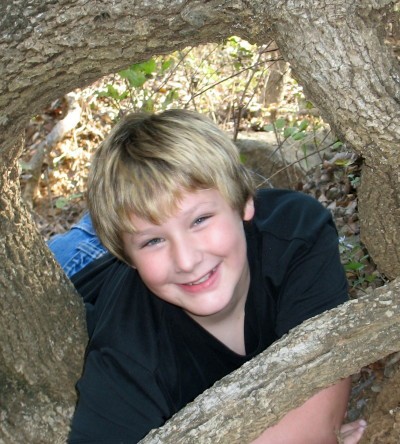 By
09/30/2011
We did this a few years ago for my grandaughter's senior pictures. She is really into tie-dyed stuff, so she wore a tie-dyed t-shirt for some of the pictures, some were taken on my patio, using a friends shower curtain that looked like blue sky with palm trees, being she wants to have a Harley some day, she had some taken with her grandpa's red, Harley. We could never have afforded to have a photographer take all the poses that her grandpa did. We looked at ideas on different photographers web sites and got a lot of good pictures.

Post Feedback
Add your voice to the conversation.