Fixing Fudge That Didn't Set
Sometimes fudge just doesn't set. Short of using it for a syrup or spread, you may want to try to fix it and successfully get it to set. This is a guide about fixing fudge that didn't set.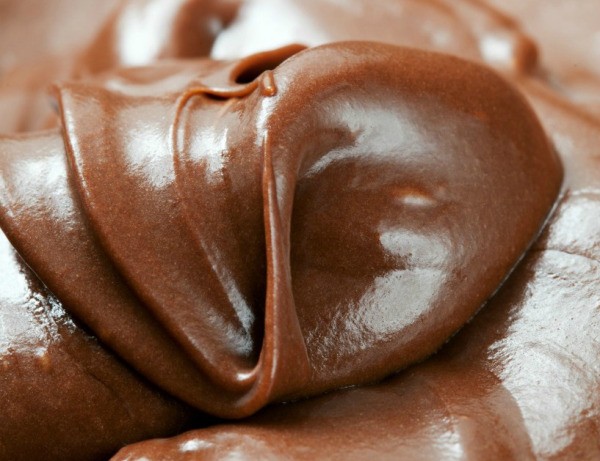 Filter

: All Articles
Sort

: Relevance
My fudge is soft, what can I do?
By B
December 30, 2014
0

found this helpful
Best Answer
My fudge didn't set either I figured because I used chocolate/ peanut butter chips. & marshmallow cream. Something I have never used before. I wasn't about to give up. I went and bought chocolate bark for use of candy. Put 4 chip of them in a bowl and re-heated and put in icebox.
July 11, 2015
0

found this helpful
If you can't fix it, use it as ice cream topping or pour over an unfrosted cake just before serving. It should keep just fine in a jar in the fridge for several weeks.
November 3, 2015
0

found this helpful
Put back on heat let boil for a little while and take off heat and add some powder sugar till it starts to thicken put not to much . And this should fix it . I fixed my like this
September 19, 2016
0

found this helpful
My fudge is soft, what can I do
I made fudge, but it will not set. What can I do to save it?

November 25, 2015
0

found this helpful
Best Answer
You might try these, Nordle: http://www.thriftyfun.com/tf66115322.tip.html, but I can tell you from years of experience making fudge for gifts, "find a better recipe."
Eagle Brand has an excellent one which never fails and doesn't need a candy thermometer (if you can't find it, message me and I'll send it to you. In the meantime, you have an excellent ice-cream topping which might also be fun as a fruit dip.
June 13, 2016
1

found this helpful
Having read all the posts answering this question, I decided to just put my unset mixture back in the pan and heat to 237 degrees. I was sure my mistake had been to remove it from the heat too early first time round. Anyway, after reaching that temperature and then beating it to a thick consistancy, back it went into the tin and after another 30 mins it set and was fantastic. This recipe was basically sugar, evaporated milk, water and butter and a bit of vanilla extract.
My daughter has made some fudge that isn't setting. What can she add to thicken it? I thought of cornstarch, but we don't know how much or if it will change the flavor. I hope someone can help us out.
By Linda from Bloomington, IL
December 18, 2010
0

found this helpful
Best Answer
I think the only thing that might work is adding powdered sugar a bit at a time until it gets to the point that it will hold its shape. I did that once when I was making pecan logs and the center part just would not hold its shape. I added powdered sugar until it did and didn't waste a drop. It takes some work to mix it all in though.
January 5, 2013
0

found this helpful
I have thrown out so many batches of gritty frosting until I did one simple step - put a lid on your pot for the slow boiling time. I even leave the lid on when I take it off the stove to cool ... worked perfectly - no grainy frosting! Hope this works for you.
December 24, 2015
0

found this helpful
my fudge came out soft, So I am going to Buy a bag of pretzels and place the not quit as hard as it should be fudge square apon a pretzel:))
December 28, 2015
0

found this helpful
Do not add powder sugar. This will make it toooo sweet,
Put it in microwave till it starts to boil, then beat it
For the first time I made Jack Daniels fudge yesterday. It has been in the fridge for 24 hours and not set.
When the mixture was in the pan it got to the boiling point and was hot enough, so I put marshmallows in.
Can you give any advice on what I can do with this mixture? It had hardened on top, but is gooey underneath.
By Lucy
January 16, 2015
0

found this helpful
Best Answer
At Christmas I make Bourbon Balls and I'll tell you,the alcohol in it is the problem. It will practically melt the Chocolate when you're dipping them. I'm sure the problem has been solved by now but next time, whip up a dark chocolate cake mix and frost it with the fudge - similar to a Milky Way Cake.
January 15, 2015
0

found this helpful
Serve over ice cream?
January 16, 2015
0

found this helpful
Try making a Jack Daniels cake or cupcakes. Make a white cake (mix or from scratch), and stir the fudge in after making the batter. Bake at a 25 degrees lower temperature, and probably a few minutes longer than the cake recipe says, as the extra sugar may scorch at the higher temperature.
You can also try JDsicles. Mold the fudge into balls, put in a popsicle stick in each, freeze and then eat like a popsicle when frozen. Hope this helps.
My fudge won't set. It's soft and has set overnight. What can I do?
By ktjonas from Tucson, AZ
December 29, 2011
0

found this helpful
Best Answer
You can also add powdered sugar. Heat the fudge until it is very soft and almost liquid and add enough powdered sugar to stiffen it up.
December 30, 2011
0

found this helpful
Best Answer
You need to cook your fudge longer so the sugar will 'set.'
Can I throw soft fudge into the oven to get it all to set?

By Krissie
December 5, 2014
0

found this helpful
Best Answer
I would think that storing it in the refrigerator in a covered vessel would work better at getting it to set up.
I made candy cane fudge, and it isn't setting! I substituted condensed milk for sweetened condensed milk, but I used an online recipe and added sugar for the condensed milk. Should I reheat it? Or add powdered sugar to it?
By Lily M
December 20, 2013
0

found this helpful
Best Answer
I am assuming that the milk substitution was not part of the recipe you followed. It sounds like you substituted evaporated milk for the condensed milk. If that is correct, you won't be able to get the fudge to set up no matter what you do. Evaporated milk and sweetened condensed milk are in no way the same product.
Related
© 1997-2016 by Cumuli, Inc. All Rights Reserved. Published by
ThriftyFun
.
Page
generated on September 26, 2016 at 5:30:52 AM on 10.0.0.57 in 4 seconds. Use of this web site constitutes acceptance of ThriftyFun's
Disclaimer
and
Privacy Policy
. If you have any problems or suggestions feel free to
Contact Us
.