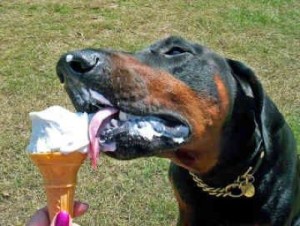 Taylor is a 5 year old Doberman Pinscher. He was a gift from my step brother. I got him 5 years ago. He likes to sleep, hunt rabbits and eat ice cream.
By Kris
Ad
---
By Linda 5 32 06/15/20100 people found this helpful
Taylor is a handsome Dobe! He looks exactly like my Dobe named Storm! Love his ears - Storm's are the same way!